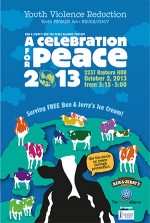 Ben & Jerry's D.C. Capitol Peace Day Celebration report
After months of planning and organizing, the Peace Alliance/Ben & Jerry's Celebration for Peace event took place on Oct. 2nd and was a total success! Congressman Bobby Scott and Congressman Walter Jones were delighted with the effectiveness of this event and the generosity of Ben & Jerry's.  We of course have to extend our tremendous gratitude to the ben & jerry's team for all of their dedication and hard work which made our event a success.
We would also like to acknowledge the incredible cooperation and commitment from Rep. Bobby Scott's office and Sub- Committee, as well as from Rep. Walter Jones and some of his colleagues. We had nearly around 800 in attendance. All were constantly being exposed to the merits of the Youth PROMISE Act, as Rep. Scott frequently addressed those newcomers waiting in line for their treats.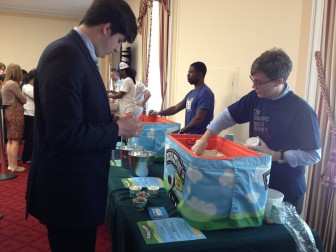 His main line was, "There's no such thing as a free lunch, or in this case, ice cream.  You are now each responsible for going back to your bosses and getting them to sign on as co-sponsors." This was a fantastic turnout considering that the Shutdown was in effect and many staffers had been furloughed, and considering that we usually have about 1000 people present when the government is functioning normally.
With much thanks to Ben & Jerry's, this event has become an institution on the Hill.  We are very proud of what we accomplished this year.  We know this has had a positive effect on support for YPA and look forward to seeing this through to passage in the 113th Session of Congress.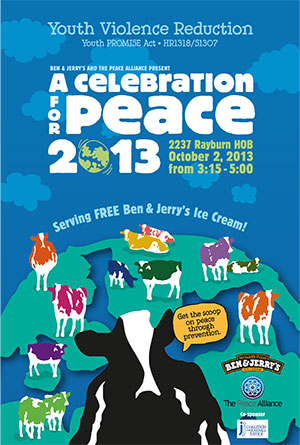 https://peacealliance.org/wp-content/uploads/2013/10/ben-jerrys-scooping-2013-e1383952894508.jpg
223
150
Allison
Allison
2013-11-08 17:50:34
2014-01-29 17:30:35
Ben & Jerry's D.C. Capitol Peace Day Celebration report