Board of Directors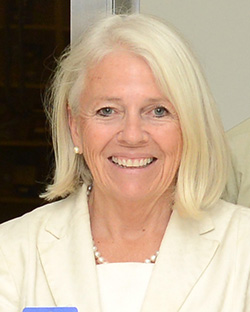 Judy Kimmel
Board of Directors
Chair, Peace Alliance
Judy has spent her life working in the areas of education, marketing and sales, personal growth, and transformative project management. Her career encompasses the fields of elementary education, retail and franchise management, and nonprofit administration.
Judy has played strategic roles in Hawken Country Day School, as Head of Preschool Program; the est Foundation, as Administrative Manager; Supercuts Corporation, as franchisee and marketing consultant; the Beyond War Foundation, establishing and expanding their San Francisco region; Primo's Coffee Inc., as owner of 11 coffee retail locations; Kimmel and Company, as consultant to a variety of business and private clients.
She continues coaching in the private and public sectors and serving on a number of different nonprofit Boards. Judy is dedicated to activism and transformed relationships with family, community, and business.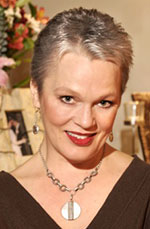 Terry Mason
Board of Directors
Chair, Peace Alliance Educational Institute
Terry actively joined The Peace Alliance in 2005 as District Team Lead, and then Southern California State Coordinator, becoming a member of the Board in 2009. Her passion for peace stems from a desire commonly felt by many — to leave a better world for future generations. Growing up in activism, her parents were focused towards environmental and historical preservation goals, in addition to the arts. Terry views her activism for peace as all-encompassing, honoring those foundational areas and more, finding a place for that fundamental desire that is practical, concrete and productive.
Having enjoyed a few different careers, beginning as a performer touring with ANNIE, 42nd STREET and CATS, then co-owning a boutique relocation consulting firm in Chicago, she now works as an Agile Coach at Accenture | SolutionsIQ in Business Agility. Her wonderful and creative husband, Paul Chepikian, is an actor. Terry and Paul live in Encino, CA.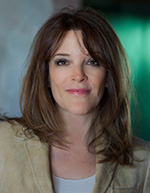 Marianne Williamson
Board of Directors
Emeritus Chair
Marianne Williamson is an internationally acclaimed spiritual author and lecturer. Marianne has been a popular guest on television programs such as Oprah, Larry King Live, Good Morning America, Charlie Rose & Bill Maher. Seven of her twelve published books have been New York Times Best Sellers. Four of these have been #1. The mega best seller A Return to Love is considered a must-read of The New Spirituality. A paragraph from that book, beginning "Our deepest fear is not that we are inadequate. Our deepest fear is that we are powerful beyond measure…" is considered an anthem for a contemporary generation of seekers.
Marianne's other books include The Law of Divine Compensation, The Age of Miracles, Everyday Grace, A Woman's Worth, Illuminata, Healing the Soul of America, A Course in Weight Loss, The Gift of Change, A Year of Miracles, and her newest book, Tears to Triumph: The Spiritual Journey from Suffering to Enlightenment, available now.
Marianne is a native of Houston, Texas. In 1989, she founded Project Angel Food, a meals-on-wheels program that serves homebound people with AIDS in the Los Angeles area. To date, Project Angel Food has served over 10 million meals. She serves on the Board of Directors of the RESULTS organization, working to end the worst ravages of hunger and poverty throughout the world. She founded Sister Giant in 2010, which explores the intersection of spirituality and politics, creating politics of conscience. Sister Giant is dedicated to forging a deeper conversation about what is happening in America today – and what we can do to change it.
Marianne is a co-founder of The Peace Alliance and founded and launched the campaign to establish a U.S. Department of Peace. She mounted and then suspended a campaign for the democratic candidate for the office of President of the United States in 2019.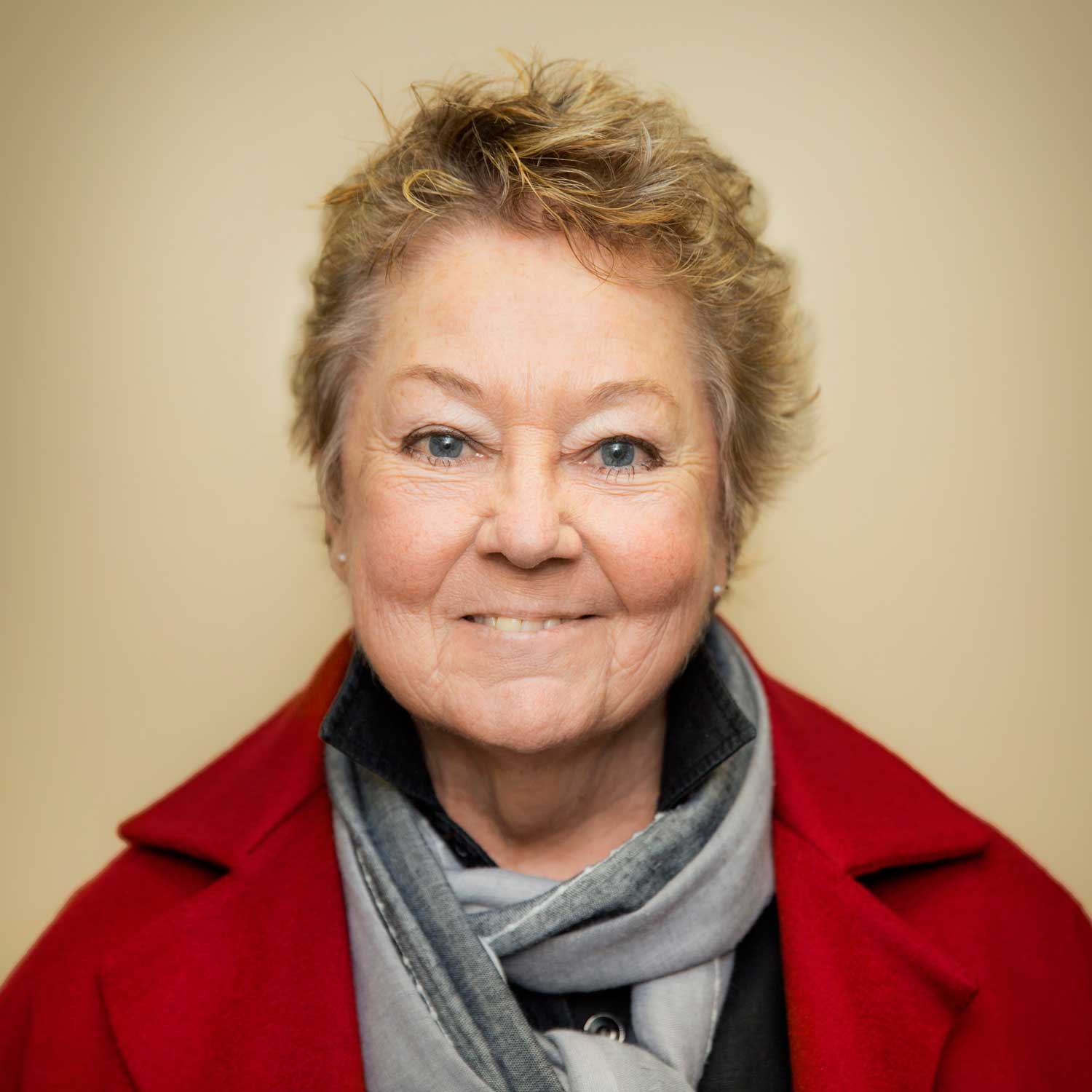 Lynn Lannon
Board of Directors
Lynn is an experienced executive, leader, educator and consultant who has worked in management, training, education and organizational development for 35 years. Her experience includes positions as Chief Executive Officer for Marilyn Burns Education Associates, an educational consulting and training firm; Manager of Franchise Development and Director of Compliance for ComputerLand Corporation; and Vice President and Chief Operating Officer of McCullough & Company/Orbit Computers, Inc. Since 1985, she has been President of her own firm, The Lannon Group.
She has facilitated large-scale systems and culture change initiatives organizations in Hong Kong, Singapore, Indonesia, Australia, England and Japan.
Lynn is adjunct business faculty for Keuka College International Programs in Vietnam and China. She's traveled extensively in China, Viet Nam, Thailand, Laos, Cambodia, Brazil and throughout Europe. Her second language is Portuguese.
She holds a B.S. degree from Keuka College and a MEd from Cambridge College, Institute of Open Education.
Lynn served as the vice chair of the board of directors of Raphael House, a San Francisco shelter for homeless families. She was a founding board member of The Professional and Businesswomen's Conference in San Francisco. She is Trustee Emerita at Keuka College and Director Emerita at Raphael House.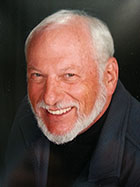 Pete Addicott
Board of Directors
Pete Addicott, retired President of Inter-Connect, a Human Relations Consulting group, provides networking avenues to groups and individuals. Most recently, he led a workshop on Mission, Goals and Leadership with the Board of an Alzheimer's Facility. He humanitarian efforts led to connections for the delivery, set up and distribution of water desalinization units during the Haiti crisis.
Mr. Addicott has spent 25 years with Federal Express in management positions in Training and Development. He established the Management Training and Career Development programs for FedEx, wrote the initial Team Building manuals for staff development for the company, headed integrated training for Flying Tigers and managed Training for the Southeast area of the United States, Latin and South America. As a Special Projects Executive for FedEx, he managed the Steering Committee on the local United Way Board, supported FedEx's efforts with the Memphis PGA tour and reviewed integration training material for the Kinko's/FedEx merger.
In the last six years, he has served on the Community Foundation Board, United Way of Memphis agency review and Regional Special Olympics Track and Field, and the University of Maine Farmington board. His volunteer interests are in Intergenerational Communication through Storytelling, Organizing and Conducting Storytelling Festivals in Maine and Tennessee, Financial Stabilization Systems through Community Building, church activities, singing with a semi professional coral, a little golf (very little) and spending time with his grandchildren.
He holds an M. Ed. from Springfield College in Springfield, MA.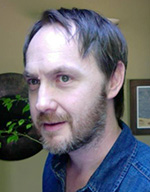 Matthew Albracht
Board of Directors
Matthew has worked with The Peace Alliance since its founding in 2004 in various roles as it's grown, including: Managing Director, Executive Director and now Executive Vice President and Director of Programs and Communications. Prior to The Peace Alliance, Matthew worked as Managing Director of the Global Renaissance Alliance and on various campaigns to help create a more just and sustainable world. He is a Huffington Post blogger and the author of the book "Living Out Loud! Young Adults, Finding our Purpose, Shaping a Better World."
He has a B.A. in psychology from Sonoma State University in California, focusing on Ecopsychology. He also has an M.A. in Humanities and Leadership with a focus on Culture, Ecology and Sustainable Community from New College of California.
Steven Smith
Board of Directors
Steven Smith is a peace building professional with over 30 years experience, starting as a Peace Corps volunteer in Basankusu, Equateur Province, Zaire (now the Democratic Republic of Congo). He has been a peace building adviser on the Great Lakes of Africa for the United Nations, served in peace keeping missions and UN Missions in Rwanda, Sudan (Darfur), Haiti, Chad, and DR Congo. He is a skilled negotiator and led a Track II effort during the war in DR Congo as well as advising on other conflicts. Mr. Smith is an expert on countering violent extremism and has led or participated in multiple evaluations of CVE efforts world-wide for the US State Department with a special focus on the African Sahel. One area of special interest is support for women in conflicts and recovery programming in rural areas. He created UAID's Women in Transition initiative following the Rwandan genocide that assisted 4 million people become economically self-sufficient and became a standard of gender sensitive programming. A recent area of focus is re-greening areas impacted by climate change and deforestation. Mr. Smith has a broad range of experience in the private sector in energy efficiency and renewable energy technologies and business development. Steven Smith is a published author and currently has a book project underway about his work in Rwandan refugee camps and post-genocide Rwanda. He is fluent in French and speaks Lingala.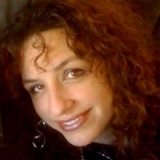 Liz Gannon Graydon
Board of Directors
Liz Gannon Graydon is Co-Founder and President of What BETTER Looks Like, a nonprofit organization that taps into the creative potential of people to help solve problems in their local communities. Liz taught middle school Social Studies and English for 16 years. It was during her years as a teacher that she gained the inspiration and the tools for the work of What BETTER Looks Like. The core work is to foster the development of Beloved Community. She has worked with Hour Children, a New York organization that works to support incarcerated women and their families. As part of her work there, she developed a program to support the teenage children of incarcerated mothers. She has facilitated peacebuilding programs for the NY Department of Peace campaign, The Council for Prejudice Reduction, Miracle Corners of the World and What BETTER Looks Like at C.W. Post, Pace University, Nassau Community College, SUNY Farmingdale, the Church Center for the United Nations and with local school and community organizations. Understanding that the fastest way to change the world is to change the stories that we tell, her focus is to facilitate circles and workshops that help us connect at the deepest level of our stories. Liz also hosts a weekly tea party in New York's Bryant Park, where all are welcome to gather and share tea, treats and an experience of Beloved Communi-tea.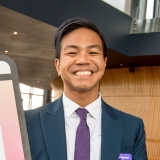 Justin Bensan
Board of Directors
Justin Bensan has been involved with the Peace Alliance since 2008, when he joined as the Los Angeles City Organizer for the Student Peace Alliance. He is most interested in how communities, particularly in urbanized metropolitan areas, can thrive peacefully and harmoniously. He believes that nobody should feel like they have to move out of their own neighborhood to gain economic stability and physical safety, and that we should all love —and feel like we belong to— the place that we call home.
His professional pursuits have been in social media and experiential marketing, particularly in local government and place management. He was the first person to run the City of Boston's official Twitter account back in 2012, arguing that they interact directly with municipal citizens online, while working at the Mayor's Office of Constituent Services. He sees social media as a tool to connect people, institutions, and communities with one another.
He now lives in Washington, DC where he is the Social Communications Manager for the Rosslyn Business Improvement District, a neighborhood just across the river from the nation's capital. Justin holds a B.A. in Political Science with a Minor in Urban Studies from Northeastern University. His love of architecture, culture, food, and transportation pushes him to travel as often as he can.
Advisory Board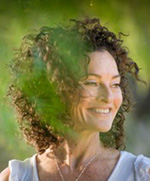 Emily Wikman
Advisory Board
Advisory Board Liaison
Emily has been serving on the Board of Directors since 2010. She has been "officially" active in the peacebuilding world when she stepped into the role of Office Manager of the California Headquarters for the Dennis Kucinich for President 2004 campaign. Emily grew up in a family that has worked in the peace building community for at least 3 generations and feels it is in her nature to live and work for greater peace, individually and collectively.
Emily has a B.A. in Psychology from UC Berkeley and has a private practice as a Certified Life Coach based in Northern California. As a coach, Emily works to help people cultivate greater inner peace, to live more authentically and powerfully in their own lives and become aware of the impact they are having, both positive and negative, on themselves and others. "If everyone in the world were committed to the goal of having a positive impact, we would have peace. I believe peace comes from practicing compassion and kindness, for myself and others."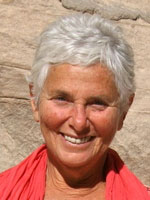 Heart Phoenix
Advisory Board
Heart co-founded and served as President of The Peace Alliance from its founding until 2008. Heart has been the Chair of the Peace Alliance Educational Institute. She is currently the President of the Board of Directors of the River Phoenix Center for Peacebuilding, a non-profit whose mission is to provide and promote the best practices and principles of peacebuilding and global sustainability. This organization is guided by the life, inspiration and activism of her son, River.
As a mother, grandmother and vegan for almost 35 years, her commitment to nonviolence to earth and all sentient beings has been the center point of her life and activism. She is an international facilitator of workshops focusing on communication skill building, gender healing, youth empowerment, personal growth, breathwork and deep ecology.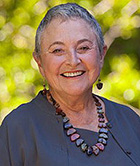 Sylvia Boorstein
Advisory Board
Sylvia Boorstein, Ph.D, LCSW, is a co-founding teacher of Spirit Rock meditation Center in Woodacre, CA, and teaches there regularly. She is also a psychotherapist. She credits her lifelong commitment to social advocacy as being a legacy from her mother whose own dedication to equality for all members of society made her and informed voice for democratic principles and an ardent political campaigner.
Sylvia is the author of five books on mindfulness meditation and Buddhism the most recent of which is Happiness Is An Inside Job: Practicing for a Joyful Life. In addition to teaching Buddhist principles to psychotherapists, Sylvia is widely known to be active in translating the theory and practice of mindfulness into other disciplines. She has often been a guest speaker at university Psychology departments nationally and was Scholar-in-Residence at the Smith College School of Social Work. Sylvia has four adult children and seven nearly all adult grandchildren.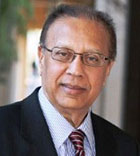 Ambassador Anwarul K. Chowdhury
Advisory Board
Ambassador Anwarul K. Chowdhury, until recently the Senior Special Advisor to the UN General Assembly President, has devoted many years as an inspirational champion for sustainable peace and development and ardently advancing the cause of the global movement for the culture of peace that has energized civil society all over the world.
As a career diplomat, Permanent Representative to United Nations, President of the UN Security Council, President of UNICEF Board, UN Under-Secretary-General, and recipient of the U Thant Peace Award, UNESCO Gandhi Gold Medal for Culture of Peace, Spirit of the UN Award and University of Massachusetts Boston Chancellor's Medal for Global Leadership for Peace, Ambassador Chowdhury has a wealth of experience in the critical issues of our time – peace, sustainable development, and human rights.
Ambassador Chowdhury's legacy and leadership in advancing the best interest of the global community are boldly imprinted in his pioneering initiatives at the United Nations General Assembly in 1999 for adoption of the landmark Declaration and Programme of Action on a Culture of Peace and in 1998 for the proclamation of the "International Decade for Culture of Peace and Nonviolence for the Children of the World (2001-2010)".
He served as Ambassador and Permanent Representative of Bangladesh to the United Nations in New York from 1996 to 2001 and as the Under-Secretary-General and High Representative of the United Nations, responsible for the most vulnerable countries of the world from 2002 to 2007.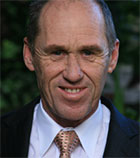 Stephen Killelea
Advisory Board
Steve Killelea is an accomplished entrepreneur in high technology and international business development and at the forefront of philanthropic activities focused on peace and sustainable development. With over 30 years experience in the information technology industry, Steve is highly skilled in international marketing, business and product strategy, and has developed two highly profitable global companies with exceptional track records.
Over the last two decades he has applied these skills to his global philanthropic activities. First establishing The Charitable Foundation and then the Institute for Economics and Peace and the Global Peace Index.
Steve has always had a strong passion for sustainable development, and in 2000 established The Charitable Foundation (TCF), which specialises in working with the poorest communities of the world. TCF is one of the largest private overseas aid organizations in Australia. It aims to provide life-changing interventions reaching as many people as possible with special emphasis on targeting the poorest of the poor. TCF is active in East and Central Africa and parts of Asia.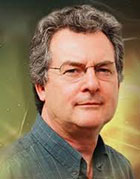 James O'Dea
Advisory Board
James is the former Washington D.C. Director of Amnesty International, past President of the Institute of Noetic Sciences and former Director of the Seva Foundation. He is the Co-Director of the International Social Healing Project with Dr. Judith Thompson, taking them to N. Ireland, Rwanda, Israel/Palestine and other locales to facilitate dialogues and look at the deeper facets of peacework. He is co-author of the Social Healing Report with Dr. Thompson which is a summary of their findings (access that report at jamesodea.com)
James also is the author of Cultivating Peace: Becoming a 21st Century Peace Ambassador (2012) and Creative Stress (2010). He is lead faculty for the Peace Ambassador Training, a global certification telecourse with participants from 30 countries. James has shared his skill and wisdom with thousands of global peacebuilders as well as advised heads of state and worked with hundreds of dedicated professionals in the field of peacebuilding on a local and global level.
Mailing Address:
2108 Military Rd
Arlington, VA, 22207