Founding Members and Honorary Board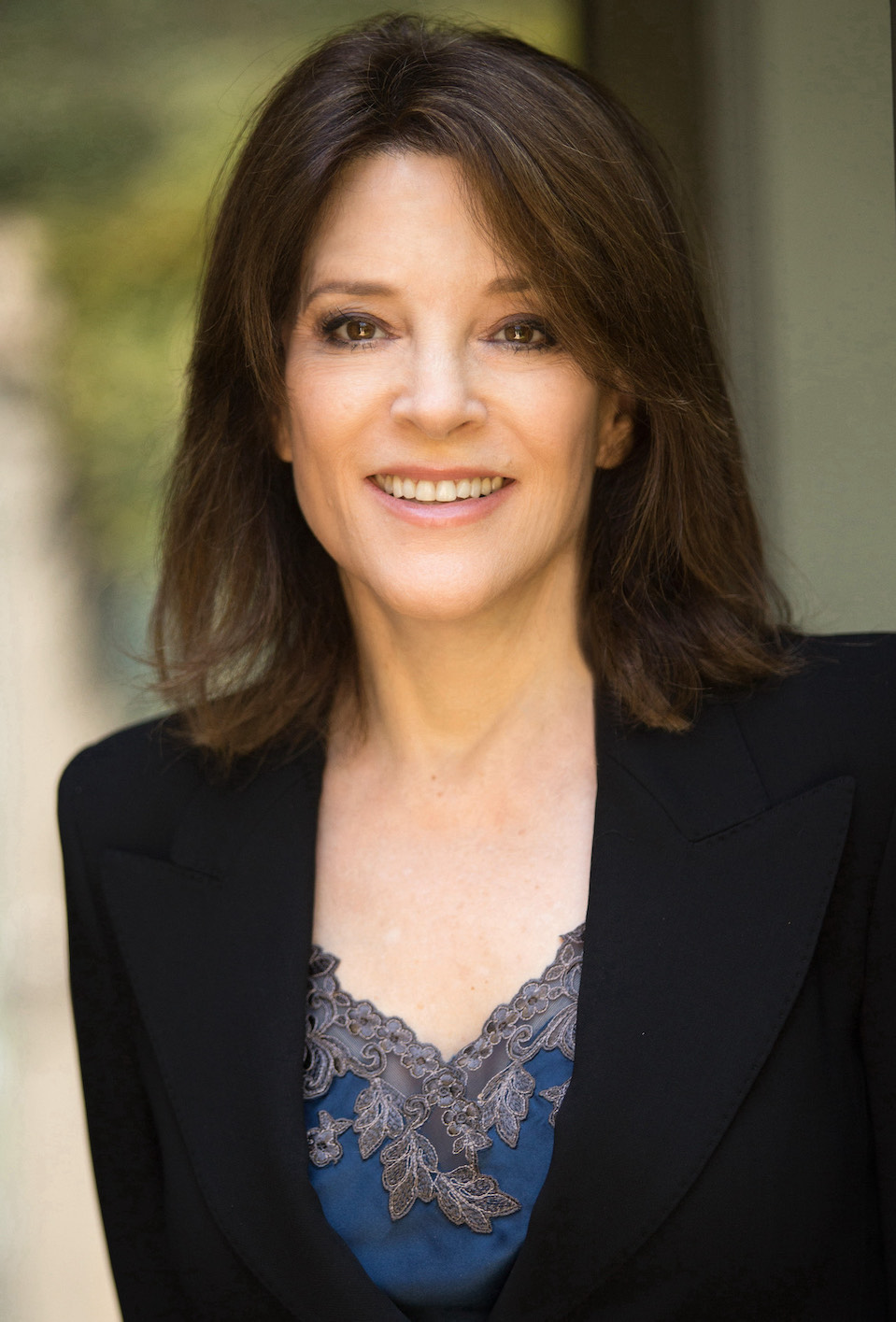 Marianne Williamson
Founding Member
Emeritus Chair
Marianne Williamson is a bestselling author, political activist, spiritual thought leader, and co-founder of The Peace Alliance.
For over three decades, Marianne has been a leader in spiritual and religiously progressive circles. She is the author of 14 books, four of which have been #1 New York Times bestsellers. A quote from the mega-bestseller A Return to Love, "Our deepest fear is not that we are inadequate. Our deepest fear is that we are powerful beyond measure…" is considered an anthem for a contemporary generation of seekers.
Williamson founded Project Angel Food, a non-profit that has delivered more than 14 million meals to ill and dying homebound patients since 1989. The group was created to help people suffering from the ravages of HIV/AIDS. She has also worked throughout her career on poverty, anti-hunger and racial reconciliation issues. In 2004, she co-founded The Peace Alliance and supports the creation of a U.S. Department of Peace. She ran for the Democratic nomination for president in 2020. In 2021 she launched MarianneWilliamson.Substack.com.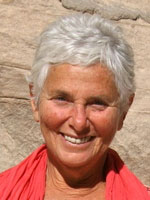 Heart Phoenix
Honorary Board
Founding Member
Heart co-founded and served as President of The Peace Alliance from its founding until 2008. Heart is the former Chair of the Peace Alliance Educational Institute and is currently the President of the Board of Directors of the River Phoenix Center for Peacebuilding, a non-profit whose mission is to provide and promote the best practices and principles of peacebuilding and global sustainability. This organization is guided by the life, inspiration and activism of her son, River.
As a mother, grandmother and vegan for almost 35 years, her commitment to nonviolence to earth and all sentient beings has been the center point of her life and activism. She is an international facilitator of workshops focusing on communication skill building, gender healing, youth empowerment, personal growth, breathwork and deep ecology.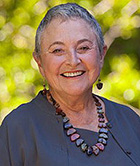 Sylvia Boorstein
Honorary Board
Sylvia Boorstein, Ph.D, LCSW, is a co-founding teacher of Spirit Rock meditation Center in Woodacre, CA, and teaches there regularly. She is also a psychotherapist. She credits her lifelong commitment to social advocacy as being a legacy from her mother whose own dedication to equality for all members of society made her and informed voice for democratic principles and an ardent political campaigner.
Sylvia is the author of five books on mindfulness meditation and Buddhism the most recent of which is Happiness Is An Inside Job: Practicing for a Joyful Life. In addition to teaching Buddhist principles to psychotherapists, Sylvia is widely known to be active in translating the theory and practice of mindfulness into other disciplines. She has often been a guest speaker at university Psychology departments nationally and was Scholar-in-Residence at the Smith College School of Social Work. Sylvia has four adult children and seven nearly all adult grandchildren.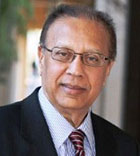 Ambassador Anwarul K. Chowdhury
Honorary Board
Ambassador Anwarul K. Chowdhury, until recently the Senior Special Advisor to the UN General Assembly President, has devoted many years as an inspirational champion for sustainable peace and development and ardently advancing the cause of the global movement for the culture of peace that has energized civil society all over the world.
As a career diplomat, Permanent Representative to United Nations, President of the UN Security Council, President of UNICEF Board, UN Under-Secretary-General, and recipient of the U Thant Peace Award, UNESCO Gandhi Gold Medal for Culture of Peace, Spirit of the UN Award and University of Massachusetts Boston Chancellor's Medal for Global Leadership for Peace, Ambassador Chowdhury has a wealth of experience in the critical issues of our time – peace, sustainable development, and human rights.
Ambassador Chowdhury's legacy and leadership in advancing the best interest of the global community are boldly imprinted in his pioneering initiatives at the United Nations General Assembly in 1999 for adoption of the landmark Declaration and Programme of Action on a Culture of Peace and in 1998 for the proclamation of the "International Decade for Culture of Peace and Nonviolence for the Children of the World (2001-2010)".
He served as Ambassador and Permanent Representative of Bangladesh to the United Nations in New York from 1996 to 2001 and as the Under-Secretary-General and High Representative of the United Nations, responsible for the most vulnerable countries of the world from 2002 to 2007.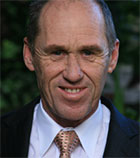 Stephen Killelea
Honorary Board
Steve Killelea is an accomplished entrepreneur in high technology and international business development and at the forefront of philanthropic activities focused on peace and sustainable development. With over 30 years experience in the information technology industry, Steve is highly skilled in international marketing, business and product strategy, and has developed two highly profitable global companies with exceptional track records.
Over the last two decades he has applied these skills to his global philanthropic activities. First establishing The Charitable Foundation and then the Institute for Economics and Peace and the Global Peace Index.
Steve has always had a strong passion for sustainable development, and in 2000 established The Charitable Foundation (TCF), which specialises in working with the poorest communities of the world. TCF is one of the largest private overseas aid organizations in Australia. It aims to provide life-changing interventions reaching as many people as possible with special emphasis on targeting the poorest of the poor. TCF is active in East and Central Africa and parts of Asia.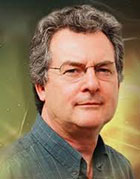 James O'Dea
Honorary Board
James is the former Washington D.C. Director of Amnesty International, past President of the Institute of Noetic Sciences and former Director of the Seva Foundation. He is the Co-Director of the International Social Healing Project with Dr. Judith Thompson, taking them to N. Ireland, Rwanda, Israel/Palestine and other locales to facilitate dialogues and look at the deeper facets of peacework. He is co-author of the Social Healing Report with Dr. Thompson which is a summary of their findings (access that report at jamesodea.com)
James also is the author of Cultivating Peace: Becoming a 21st Century Peace Ambassador (2012) and Creative Stress (2010). He is lead faculty for the Peace Ambassador Training, a global certification telecourse with participants from 30 countries. James has shared his skill and wisdom with thousands of global peacebuilders as well as advised heads of state and worked with hundreds of dedicated professionals in the field of peacebuilding on a local and global level.