Leadership Council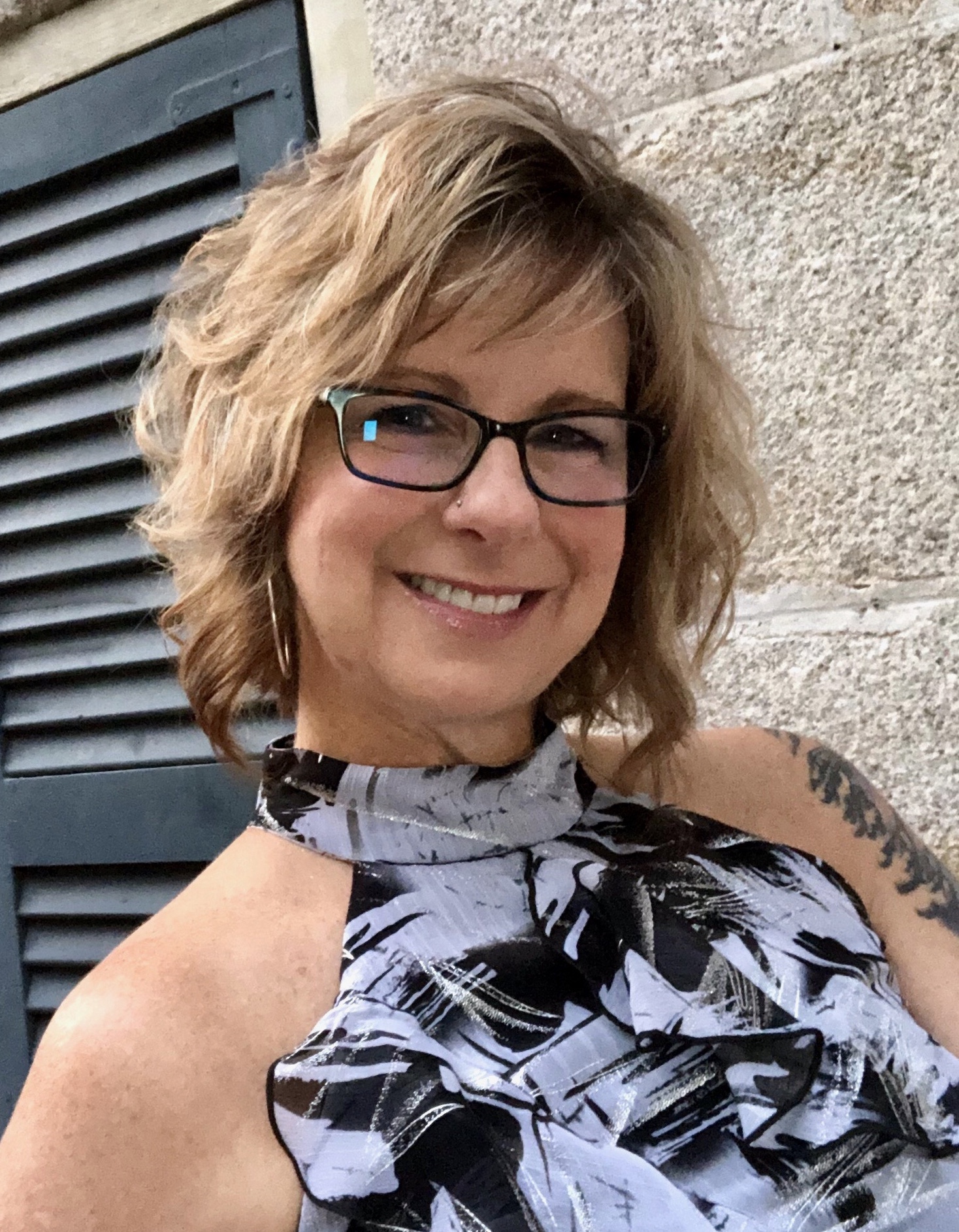 Dee Tate
Leadership Council
Managing Director
dee@peacealliance.org
Diane Tate has a bachelor's degree in special education from Greensboro College and a master's degree in social science from the Citadel. She has worked in the nonprofit arena her entire career, focusing on organizations that serve children in different ways: as a preschool director, an applied behavioral therapist for kids on the autism spectrum, and a therapeutic horseback-riding instructor for children and adults with disabilities. She volunteers in her local community wherever she can be of service sharing her skills to amplify the voices living on the margins of our society.
Ms. Tate has unlocked her creative side as an artist, poet, and writer. She has just published her memoir called "Under the Radar: When Truth Hides in Plain Sight" and is the proud mom to a grown daughter, who reminds her every day of what is important. She is a firm believer that you can't change what you don't acknowledge and that acknowledgment begins, for her, with a long look in the mirror.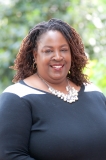 Katrina Taylor Hankins
Leadership Council
Executive Administrative Lead
Katrina Taylor Hankins eagerly rejoins the Peace Alliance to provide administrative support. In the past, she worked in the Washington DC office for 3 years, 2013 to 2016. There, she worked with the President and staff to keep the office running smoothly and efficiently. With strong organizational skills and discipline, Katrina has used office automation and logistics management skills to manage a Board Retreat and national Peace Alliance Conference. Her professional client service demeanor has positively impacted multiple Peace Alliance work projects and supported team members. Katrina is very happy to once again contribute to our work and can be reached at kat[email protected]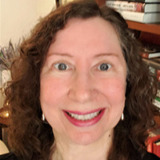 Kathy Kidd
Leadership Council
National Field Coordinator
Kathy Kidd is a Licensed Clinical Social Worker living in Houston, Texas. She has had multiple careers including managing a campaign for a U.S House of Representatives candidate, and is currently working as a trauma-informed therapist. She began working with The Peace Alliance in late 2002 when world-wide protests began to prevent the war in Iraq. She began looking for peace organizations to volunteer with, and found the campaign to establish a US Department of Peace, now known as the Department of Peacebuilding. She was blown away by its all-encompassing reach and started volunteering for the Peace Alliance, accepting a staff position at the time until 2009.
After being inspired by the numerous volunteers and social workers that fueled the U.S. Department of Peace Campaign, Kathy returned to school and obtained a Master's Degree in Social Work. She became a social worker to deepen her commitment to social justice and racial equity. She is grateful for the life-changing impact of the years she spent with The Peace Alliance previously, and now feels it's time to give back to the organization that gave her so much by serving as the National Field Coordinator for a second time.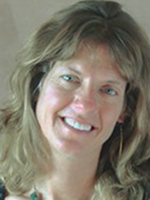 Patty La Taille
Leadership Council
Humanizing Justice Systems + Social Media Lead
Currently the Program Director of the non-profit Full Circle Restorative Justice (FCRJ) based in Salida, Colorado, Ms. LaTaille's professional background revolves around Social Justice and Communications in various venues. She is the Lead Facilitator and Trainer for Victim-Offender conferencing, as well as serving as a Professional Mediator (Keeping The Peace, LLC) privately, and within the Judicial system. Ms. LaTaille is a professional Meeting Facilitator and an international speaker on methods of Non Violent Communication (NVC). Her experience as a Rotary Peace Fellow, in Bangkok, Thailand in 2015, was a pivotal point in her career as an International Peace Professional.
Ms. LaTaille holds a graduate degree in Journalism and Mass Communications from the University of Colorado at Boulder. She was employed by IBM in Boulder, CO, as a Communications Architect. Ms. LaTaille has a number of published works and photos in corporate and media publications, regional newspapers and magazines, and in Chicken Soup for the Working Woman's Soul. She is currently looking to publish her children's book "No Bears for Patty."
Ms. LaTaille enjoys spending active time outdoors and with young people. In prior years, she worked and played at being a ski/snowboard instructor and a white water river guide. She has more than twenty-two years of experience in working with high‐risk adolescents, in addition to founding and managing a number of sustainable youth programs.
She was born and lived in Long Island, New York, and has now resided in the Colorado mountains with her furry family members for 23 years. You can find her on FB, Linked In, fullcirclerj.org and keepingthepeacemediation.com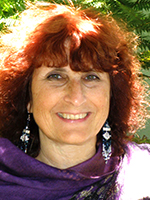 Nancy Merritt
Leadership Council
Department of Peacebuilding Lead
Nancy Merritt is a CA State Coordinator for the Peace Alliance/ Campaign for a U.S. Department of Peacebuilding (DoP/ HR 1111), and a member of the National and CA DoP Committees. She has been involved with peace and justice issues – including issues relating to the American Indian Movement and Tibet – for many years and has worked with the Peace Alliance since 2004. Nancy has coordinated the work of the DoP groups with Congresswoman Barbara Lee's (CA) office to introduce and promote a cabinet-level Department of Peacebuilding. She has also worked as part of the mighty CA DoP team to secure endorsement by the CA Democratic Party (CDP) of DoP legislation, inclusion of peacebuilding ideals in CDP Platforms and passage of peacebuilding-related resolutions.
She particularly focuses on building a peaceful world for generations to come, including for her four amazing sons and their partners and her two completely awesome grandchildren.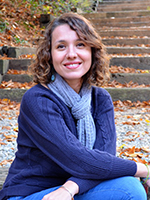 Jelena Popovic
Leadership Council
Teaching Peace in Schools Lead
Jelena Popovic is best described as an "experienced and resilient beginner" with a passion for education, teaching social-emotional skills and brain-based education to children while advocating for culturally responsive and conflict resolution practices in education. She is a mom, school psychologist, Relax Kids USA trainer and coach, mindfulness practitioner and educator, who teaches mindfulness in preschools and schools, offers trainings, workshops, retreats, and facilitates communities of practice for educators. As a Serbian teenage immigrant to the USA during the Balkan wars, Jelena started her work with children as a day care assistant while mastering English and saving for college.
After receiving a B.S. in psychology from University of Maryland College Park, Jelena went on to obtain a graduate degree in school psychology from Tufts University. She has been passionately sharing her versatile knowledge about child development, culturally responsive teaching and learning in order to educate and inspire others. Jelena has trained educators across North and South America in the Relax Kids method, led an inaugural South Carolina Mindfulness Retreat for Educators and is currently a part of the Mindful Schools pilot program facilitating Mindful Educators Meetups in her community. She strongly believes that peacebuilding education based on mindful self-awareness, non-violent communication and compassionate practices is essential to violence prevention, fostering and restoring peace.
Jelena's guiding principle is summed up in saying "Peace begins with me." Her daily peace building practice consists of moments of silence and self-reflection and everyday gratitude for small, seemingly ordinary yet extraordinary things. Jelena is especially grateful for her loving family and friends and is honored to serve on the Peace Alliance Council.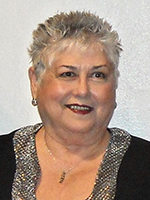 Jerilyn Stapleton
Leadership Council
Legislative Priorities Lead
Jerilyn became active in the Peace Alliance in 2005 and became a Congressional Team Lead a year later, then Southern California State Coordinator. She is a member of the National Department of Peacebuilding Committee and CA DoP Team. She has been an activist all her life starting with Racial Justice, Union Organizing, on the front lines for the ERA and women's issues with National Organization for Women – NOW. She is currently President of California NOW. She became involved with the Peace Alliance after hearing Marianne Williamson speak, and it made sense in her quest to end violence against women and girls. She is passionate about Restorative Justice as a means of settling conflicts nonviolently.
She serves as her Los Angeles City Councilman's appointment to the Domestic Violence Task Force and the National Association of Community and Restorative Justice Advisory Council since its inception in 2013. She is a graduate of Azim Khamisa's first class to facilitate Forgiveness Workshops.
Her legislative background started in college leading the opposition to tuition being put into the Community College system then was offered the job of the California State University Los Angeles Student Body Legislator Director when she transferred from Los Angeles Valley College. She also has trained groups in "How to Lobby" your elected officials.
She started out her life in the entertainment field at the age of five performing with her family in Long Beach, CA. She performed in many musical theatre productions including Liat in South Pacific and Little Eva in the ballet for the King and I with the Long Beach Civic Light Opera. Moving to Hollywood, she performed in a TV series as an Action Kid on Dick Clark's "Where the Action Is."
Advisory Council

Sandra Pavelka, Ph.D
Advisory Council
Senior Adviser: Restorative Justice
Sandra Pavelka, Ph.D., is President and CEO of Pavelka Consulting Group. Dr. Pavelka is an Senior Adviser on Restorative Justice for the Peace Alliance. Dr. Pavelka serves as founding Director of the Institute for Youth and Justice Studies, Vice President of the Faculty Senate, and Associate Professor of Public Affairs, College of Arts and Sciences, at Florida Gulf Coast University.
Dr. Pavelka served as the Senior Research Associate with the Community Justice Institute at Florida Atlantic University. She was also the Project Administrator of the Balanced and Restorative Justice (BARJ) Project funded by the Office of Juvenile Justice and Delinquency Prevention, U.S. Department of Justice.
Mailing Address:
2108 Military Rd
Arlington, VA, 22207