Our Leadership Council
SHANNON BETTERS, Empower Community Peacebuilding Lead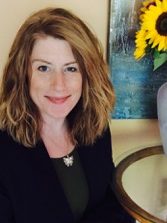 Shannon Betters was introduced to The Peace Alliance after attending a Boundaries workshop hosted by the River Phoenix Center for Peacebuilding.  Shannon began working as a volunteer at The Peace Alliance in 2014.  After participating in a book study for "Reclaiming our Democracy", by Sam Daley-Harris and completing the Shift Network's Peace Ambassador training she became the Rochester, New York Team Leader. Shannon participated in The 2014 Peace Alliance Lobby days in Washington, D.C. as well as the 2015 National Conference in Washington, D.C. where Heart Phoenix and Jeffery Weisberg announced the River Phoenix Peacebuilding Center would be hosting it's first Community Peace Building Immersion training.  In 2016, Shannon was one of the participants from all area's of the United States to complete the Immersion training which intensely focused on Community Circles Restorative Justice Practitioner training, Police Youth Dialog, Trauma and adverse Childhood Experience, De-escalation Techniques, Racial Disparity, Developing Youth Leadership as well as many other area's relevant to healing Communities.
Shannon has an A.A.S degree in Communications and Media Arts.  She considers herself blessed to have worked at the Laboratory for Laser Energetics at the University of Rochester for over a decade as when both of her daughters came into the world she was provided the opportunity to work there on a part time basis so she could provide her family with the attention that they deserved. Shannon is now the CEO of Betters Solutions with a current contract The Law Office of Michael Robinson, P.C.  Shannon has recently completed Yoga Alliance Teacher Training (200 RYT) she studied under the guidance of Sandy Hicks at Grounded by Yoga in Bloomfield, NY.
Shannon is committed to working with other Solutionaries in order to pass on all of the comfort and guidance those seeking to better themselves and the world deserve. Being vegan for 9 years, and overcoming her own obstacles in life as a single Mother, working to free and heal the oppressed is one of her soul's deepest desires. Shannon and her two daughters reside in Rochester, New York and often spend time with their family in West Palm Beach, Florida.
__________________________________________________
LORI DRAPER, Executive Administrative Lead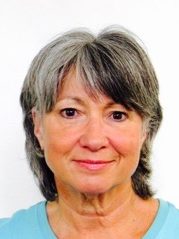 Lori has worked with the Peace Alliance since 2008 as a State Coordinator and recently as an Action Team Leader in Alaska.  Born in Detroit, she has lived in Alaska for 37 years and is retired from a 34 year career in banking, where she started as a teller and ended her career as Vice President and District Manager.  She has trained extensively in Nonviolent Communication (NVC) focusing on NVC in the workplace.  She has served on numerous non profits boards and committees.  As a mother of three and aspiring grandmother, her hope is to be a part of creating a more peaceful world.
_________________________________________________
DAN KAHN, Field Coordinator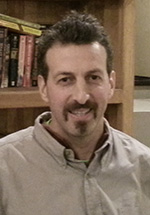 Dan Kahn teaches empathy skills to teenagers at the Community Connections program in Tallahassee, Florida as a Case Manager,  promotes the growth of restorative justice practices – statewide as Executive Director of the Florida Restorative Justice Association, and nationally as Project Coordinator for RJnet, and coaches peacebuilding advocates globally as National Field Coordinator of The Peace Alliance.  He is also an active consultant – including frequent production of empathy-oriented political videos – for Ayeish.org.
Dan is the seventh of eight children, an uncle of eighteen, and a great-uncle of seven.  He lives in Tallahassee, with Mushi the marvelous orange dog, where he loves to swim, bike, play, cook, eat, and watch stuff grow.
________________________________________________
PATTY LA TAILLE, Humanizing Justice Systems + Social Media Lead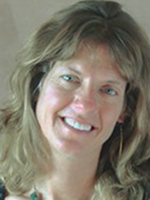 Currently the Executive Director of the non-profit Full Circle Restorative Justice (FCRJ) based in Salida, Colorado, Ms. LaTaille's professional background revolves around Social Justice and Communications in various venues. She is the Lead Facilitator and Trainer for Victim-Offender conferencing, as well as serving as a Professional Mediator (Keeping The Peace, LLC) privately, and within the Judicial system. Ms. LaTaille is a professional Meeting Facilitator and an international speaker on methods of Non Violent Communication (NVC). Her experience as a Rotary Peace Fellow, in Bangkok, Thailand in 2015, was a pivotal point in her career as an International Peace Professional.
Ms. LaTaille holds a graduate degree in Journalism and Mass Communications from the University of Colorado at Boulder. She was employed by IBM in Boulder, CO, as a Communications Architect. Ms. LaTaille has a number of published works and photos in corporate and media publications, regional newspapers and magazines, and in Chicken Soup for the Working Woman's Soul. She is currently looking to publish her children's book "No Bears for Patty."
Ms. LaTaille enjoys spending active time outdoors and with young people. In prior years, she worked and played at being a ski/snowboard instructor and a white water river guide. She has more than twenty-two years of experience in working with high‐risk adolescents, in addition to founding and managing a number of sustainable youth programs.
She was born and lived in Long Island, New York, and has now resided in the Colorado mountains with her furry family members for 23 years. You can find her on FB, Linked In, fullcirclerj.net and keepingthepeacemediation.com
__________________________________________
ALLISON LEANOS, Digital Communications Lead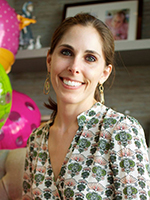 Storytelling and inspiring action via digital platforms is Allison Leanos' passion. Since 2007, she has led social media and digital efforts for a number of organizations and brands including The Walt Disney Company, Children's Hospital Los Angeles, and the Pancreatic Cancer Action Network. She currently works full time at Step Up, a nonprofit that propels girls from under-resourced communities to fulfill their potential by empowering them to be confident, college-bound and career-focused.
While working at the Pancreatic Cancer Action Network, Allison coached volunteers around the U.S. on mobilizing their local volunteer base using online tools. She also partnered with the communication directors for various members of Congress on advocacy efforts.
Allison enjoys discovering meaningful touch points between brands and their donors, customers, clients, and employees. Because of her dedication and focus to online strategy and storytelling, she's been invited to present at conferences and has earned a number of awards: she's a five-time Healthcare Public Relations and Marketing Association Award (HRMA) recipient and a two-time Public Relations Society of America Award (PRSA-LA) recipient.
Allison earned an undergraduate degree in marketing from Loyola Marymount University and a master's degree in management with honors from Loyola Marymount University. In her free time, she enjoys yoga, podcasts, traveling, drinking artisan coffee and trying locally made beers.
__________________________________________
KATHARINA MAUER, Financial Development Lead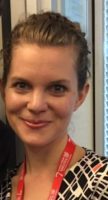 Katharina has worked in strategic communications since 2008. Initially, she worked in the private sector, developing and implementing thought leadership and corporate social responsibility initiatives and campaigns both in Germany and the US. Driven by her passion to learn more about conflict and peace and its implications on individuals, communities, and nations, she completed a degree in conflict resolution and mediation from Tel Aviv University in 2014. Upon her return to the US, she has been working with the UN and affiliated civil society organizations focusing on intercultural dialogue, nonviolence and mediation as a form of alternative and sustainable conflict resolution and peacemaking.
Katharina currently develops and leads the UN advocacy and outreach agenda and strategy for the Metta Center for Nonviolence. She also works as a mediator in the Queens community and in civil court.
Being an enthusiastic meditator and believing in the power of cultivating personal peace and liberation, Katharina has been researching and promoting the connection between inner and outer peace for the past few years, amongst others through conducting related workshops for mediators in New York City.
Originally from Germany, Katharina is fascinated and driven by interacting, learning from and supporting people from a variety of different backgrounds and has the strong desire to facilitate the inclusion, integration, constructive dialogue and conflict transformation within the US and global societies.
__________________________________________
NANCY MERRITT, Department of Peacebuilding Lead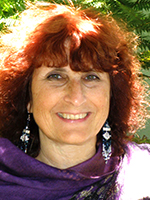 Nancy Merritt is a CA State Coordinator for the Peace Alliance/ Campaign for a U.S. Department of Peacebuilding (DoP/ HR 1111), and a member of the National and CA DoP Committees.  She has been involved with peace and justice issues – including issues relating to the American Indian Movement and Tibet – for many years and has worked with the Peace Alliance since 2004.  Nancy has coordinated the work of the DoP groups with Congresswoman Barbara Lee's (CA) office to introduce and promote a cabinet-level Department of Peacebuilding.  She has also worked as part of the mighty CA DoP team to secure endorsement by the CA Democratic Party (CDP) of DoP legislation, inclusion of peacebuilding ideals in CDP Platforms and passage of peacebuilding-related resolutions.
She particularly focuses on building a peaceful world for generations to come, including for her four amazing sons and their partners and her two completely awesome grandchildren.
__________________________________________
MARLA MOSSMAN, Fostering International Peace Lead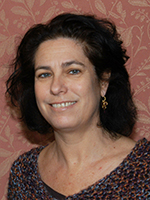 Avidly interested in promoting peace through arts and education, Marla Mossman, believes in cultural exchange and openness to foster the mutual respect and cooperation necessary for World Peace. She is the Founder and Director of the Peace Caravan Project which documents the places of historical and religious significance along the Silk Road and other ancient trade routes. Through storytelling and photography, she seeks to deepen the understanding of different cultures' uniqueness to celebrate our common humanity.
Marla is the producer and director of several award winning documentary short films. She has had numerous photography exhibitions, public speaking and multimedia presentations reaching a diverse global audience. The message is simple: to see others as ourselves and to gain empathy for those whose customs and beliefs maybe different from our own.
Marla traveled to Afghanistan to work with the Ministers from the Department of Transportation and Education to set up a school's program. She was the first foreigner and woman to visit Waras, a remote part of Central Afghanistan. She travelled on horseback, with a donkey and mules to coordinate a program to pay school teachers and supply text books to educate children, especially girls in six rural villages.
Today, Marla lives in New York City. She is the United Nations Representative for ICERM, a non profit advocating for non conflict resolution and mediation. She is also a regular contributor to Huffington Post, and teaches digital photography workshops at landmark New York locations. Walking the city's ethnically diverse neighborhoods, to take photographs of what makes New York special. She enjoys swimming several times per week 40 stories above Manhattan. Marla volunteers as a teacher with JHP, a non profit that utilizes photography for rehabilitation.
__________________________________________
JELENA POPOVIC, Teaching Peace in Schools Lead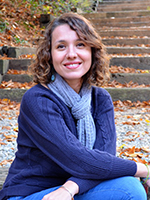 Jelena Popovic is best described as an "experienced and resilient beginner" with a passion for education, teaching social-emotional skills and brain-based education to children while advocating for culturally responsive and conflict resolution practices in education. She is a mom, school psychologist, Relax Kids USA trainer and coach, mindfulness practitioner and educator, who teaches mindfulness in preschools and schools, offers trainings, workshops, retreats, and facilitates communities of practice for educators. As a Serbian teenage immigrant to the USA during the Balkan wars, Jelena started her work with children as a day care assistant while mastering English and saving for college.
After receiving a B.S. in psychology from University of Maryland College Park, Jelena went on to obtain a graduate degree in school psychology from Tufts University. She has been passionately sharing her versatile knowledge about child development, culturally responsive teaching and learning in order to educate and inspire others. Jelena has trained educators across North and South America in the Relax Kids method, led an inaugural South Carolina Mindfulness Retreat for Educators and is currently a part of the Mindful Schools pilot program facilitating Mindful Educators Meetups in her community. She strongly believes that peacebuilding education based on mindful self-awareness, non-violent communication and compassionate practices is essential to violence prevention, fostering and restoring peace.
Jelena's guiding principle is summed up in saying "Peace begins with me." Her daily peace building practice consists of moments of silence and self-reflection and everyday gratitude for small, seemingly ordinary yet extraordinary things. Jelena is especially grateful for her loving family and friends and is honored to serve on the Peace Alliance Council.
__________________________________________
NGOZI RASHEDA AKOSIA, Cultivating Personal Peace Lead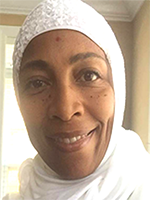 Ngozi is an educator, counselor, coach and minister, with a Masters Degree in Social Work. She has worked in higher education for 20 years, in the California Community College system. She has served the last 16 years in the Extended Opportunity Programs and Services (EOPS), which is a Title 5, Student Support Program that was birthed out of the Civil Rights Movement.
Ngozi's personal narrative is one of resilience, faith and empowerment. She is an emancipated foster youth of the State of California, due to early childhood neglect and abuse. Her life experiences with domestic violence, early childhood and workplace bullying and feelings of hopelessness motivated her desire to support herself and others to overcome the painful traumas of violence in all its forms and to be a beneficial presence on the planet. This is what led her to the Peace Alliance in 2005.
__________________________________________
JERILYN STAPLETON, Legislative Priorities Lead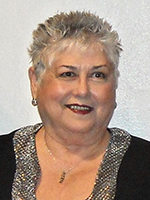 Jerilyn became active in the Peace Alliance in 2005 and became a Congressional Team Lead a year later, then Southern California State Coordinator. She is a member of the National Department of Peacebuilding Committee and CA DoP Team.  She has been an activist all her life starting with Racial Justice, Union Organizing, on the front lines for the ERA and women's issues with National Organization for Women – NOW.  She is currently President of California NOW.  She became involved with the Peace Alliance after hearing Marianne Williamson speak, and it made sense in her quest to end violence against women and girls. She is passionate about Restorative Justice as a means of settling conflicts nonviolently.
She serves as her Los Angeles City Councilman's appointment to the Domestic Violence Task Force and the National Association of Community and Restorative Justice Advisory Council since its inception in 2013. She is a graduate of Azim Khamisa's first class to facilitate Forgiveness Workshops.
Her legislative background started in college leading the opposition to tuition being put into the Community College system then was offered the job of the California State University Los Angeles Student Body Legislator Director when she transferred from Los Angeles Valley College. She also has trained groups in "How to Lobby" your elected officials.
She started out her life in the entertainment field at the age of five performing with her family in Long Beach, CA.  She performed in many musical theatre productions including Liat in South Pacific and Little Eva in the ballet for the King and I with the Long Beach Civic Light Opera.  Moving to Hollywood, she performed in a TV series as an Action Kid on Dick Clark's "Where the Action Is."
---
 ADVISORY COUNCIL
---
SANDRA PAVELKA, Ph.D    Senior Adviser: Restorative Justice


Sandra Pavelka, Ph.D., is President and CEO of Pavelka Consulting Group. Dr. Pavelka is an Senior Adviser on Restorative Justice for the Peace Alliance. Dr. Pavelka serves as founding Director of the Institute for Youth and Justice Studies, Vice President of the Faculty Senate, and Associate Professor of Public Affairs, College of Arts and Sciences, at Florida Gulf Coast University.
Dr. Pavelka served as the Senior Research Associate with the Community Justice Institute at Florida Atlantic University. She was also the Project Administrator of the Balanced and Restorative Justice (BARJ) Project funded by the Office of Juvenile Justice and Delinquency Prevention, U.S. Department of Justice.
---