Condemn Election Violence
The Peace Alliance is working with a coalition of leaders, organizations and individuals to stem the potential of violence this year in the United States. Join us by adding your name to this signing statement and voicing your support:
I personally commit and ask all leaders—elected officials, business executives, media personalities, and civic and faith leaders, and others—to promote peace and patience as election tensions grow. We call upon you to speak out explicitly against violence and threats of violence that undermine our American ideals and aspirations. America is bigger than any single election.
.
Learn more about this initiative here…
.
_________________________________
"It is from numberless diverse acts of courage and belief that human history is shaped. Each time a man stands up for an ideal, or acts to improve the lot of others, or strikes out against injustice, he sends forth a tiny ripple of hope, and crossing each other from a million different centers of energy and daring those ripples build a current which can sweep down the mightiest walls of oppression and resistance."
– Robert F Kennedy
Announcing the Blueprint for Peace, a major new initiative to make peace and nonviolence an effective organizing principle in federal, state and local government policy.
Sign the petition 

today

! Let your elected officials know you want them to support these policy priorities.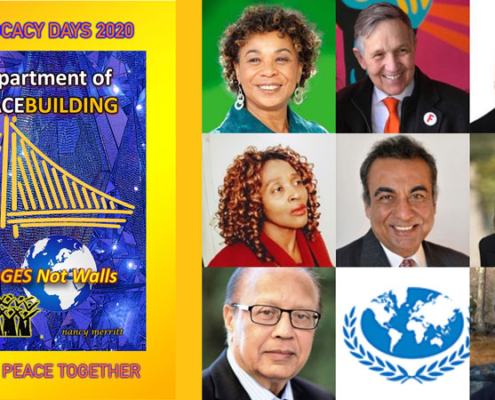 https://peacealliance.org/wp-content/uploads/2020/09/2020-09-Advocacy-Days-800.jpg
450
800
Terry Mason
Terry Mason
2020-09-14 20:43:55
2020-09-18 12:24:05
Sunday! Come join Marianne Williamson, Rep. Barbara Lee, Amb. Chowdhury and more!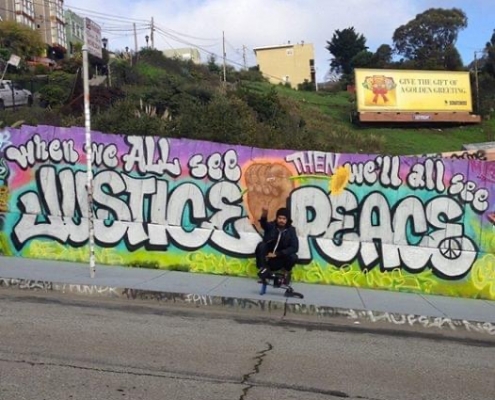 https://peacealliance.org/wp-content/uploads/2020/07/image.jpg
524
526
Terry Mason
Terry Mason
2020-07-27 14:20:52
2020-07-27 16:13:18
Quarterly eNews Summer 2020
Have a story to share about peace activity in your community, school, church or other organization? This is your place! Movers & Shakers is an open Newsletter format for all of our network to share. Jump in!
Mailing Address:
2108 Military Rd
Arlington, VA, 22207