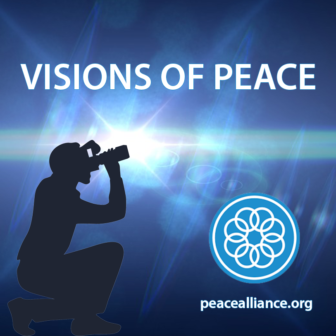 Got Peace? The Peace Alliance wants to see it – and then promote Peace through your eyes!
We will be awarding a $100 Costco gift card to the overall winner!  There will be honorable mentions for each Cornerstone category at $20 Costco gift cards each. The Peace Alliance is looking forward to promoting the winning images on holiday cards (which may be purchased through our webstore for this upcoming holiday season. Your image could be in millions of mailboxes spreading Peace around the world!
Submissions will be received through September 30th and the winners will be announced within 30 days of the close of the contest.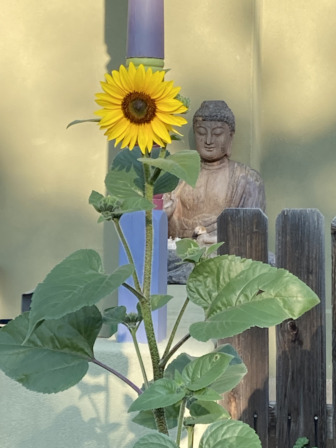 This beautiful Buddha image is an example of Cultivating Personal Peace submitted by Benny Bowmaster from Colorado, USA.


This is an opportunity for you to share your personal view of Peace based on The Peace Alliance's 5 Cornerstones of Peacebuilding:
CLICK HERE to learn more about these cornerstones.

Empowering Community Peacebuilding
Teaching Peace in Schools
Humanizing the Justice System
Cultivating Personal Peace
Fostering International Peace
Please CLICK HERE to pay your $5 submission fee. You will receive a link to a  Google form in your payment confirmation email to upload your image. You may submit more than one image, yet will need to go through the payment process for each submission to receive a new Google form link. All submission fees are non-refundable.

If you feel inspired to add to the submission fee with a donation, Thank You!  Please know that you're supporting an organization that is an educational, resource, and networking FORCE in creating Peacebuilding around the world!
Sending your Visions of Peace is a gift that The Peace Alliance will proudly share on our website and social media – attributed to You! Share your Vision of Peace with the world today!
Immediate Action – Participate in Advocacy Days 2021
We invite you to participate in Advocacy Days 2021 to work to add congressional co-sponsors to the Department of Peacebuilding Act of 2021.
You can help by:
Schedule a congressional meeting
Participate in online congressional meetings
Amplify our message by calling members of congress
Learn More about Advocacy Days, begin scheduling your congressional meetings, and join the Department of Peacebuilding for our September congressional meeting.
Mother's Day is everyday… as long as mothers continue
to have to march for peace!
When you become a Peace Partner, you support
~ establishing a US Dept. of Peacebuilding
~ offering virtual programs like Practicing Peace in Schools
~ engaging with elected officials to foster peacebuilding legislation
and much, much more!
The Blueprint for Peace is a major initiative to make peace and nonviolence an essential and effective organizing principle in federal, state and local government policy.
Sign the petition 

today

! Let your elected officials know you want them to support these policy priorities.
The Peace Alliance has championed efforts to support the adoption of legislation to establish a cabinet-level US Department of Peacebuilding in our federal government.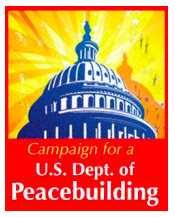 Department of Peacebuilding Act of 2021 was  INTRODUCED on February 18, 2021!
Systemic racism is a significant driver of violence and a key obstacle to peace
in the United States.
– Department of Peacebuilding Act of 2021


THE DEPARTMENT OF PEACEBUILDING ACT OF 2021
(DoP 2021/ HR 1111) WAS INTRODUCED by Congresswoman Barbara Lee (CA-13).  This historic and transformative legislation calls for a cabinet-level Department of Peacebuilding to make peace a much-needed national and ongoing focus. It addresses the interconnection of all life and the intersectionality of peace, justice, equality, planetary survival and other aspects of life.

We are in the midst of the Season for Nonviolence (SNV) (1/30 – 4/4/21).  What better way to commemorate the SNV than a Department of Peacebuilding?  We know there are root causes of violence and root conditions of peace.  We know that violence prevention saves lives and money and raises the quality of life for all.
DoP 2021 is about creating a nonviolent and Beloved Community.
To learn more about this legislation, PLEASE CLICK HERE.
"It is from numberless diverse acts of courage and belief that human history is shaped. Each time a man stands up for an ideal, or acts to improve the lot of others, or strikes out against injustice, he sends forth a tiny ripple of hope, and crossing each other from a million different centers of energy and daring those ripples build a current which can sweep down the mightiest walls of oppression and resistance."
– Robert F Kennedy
What is Peacebuilding?  
Peacebuilding isn't just the absence of conflict… it is a conscience action toward solving systemic issues that create that conflict.
Join Us to actively work toward building peace for everyone.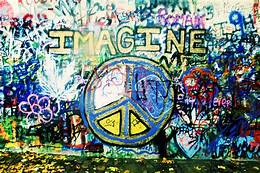 https://peacealliance.org/wp-content/uploads/2021/07/ImagineGrafitti.jpeg
173
260
Terry Mason
Terry Mason
2021-07-24 18:57:16
2021-07-25 10:58:39
Quarterly eNews Summer 2021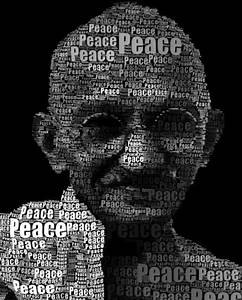 https://peacealliance.org/wp-content/uploads/2021/04/GandhiPeaceFace-140.jpeg
300
242
Terry Mason
Terry Mason
2021-04-25 17:22:26
2021-04-26 11:15:31
Quarterly eNews Spring 2021
Mailing Address:
2108 Military Rd
Arlington, VA, 22207