You did it!! You had many organizations to choose from yesterday during the "givingest" day of the year and you chose to make The Peace Alliance a recipient of your generous energy. With your support, we will continue the programs and education we do to work toward significant changes that will directly impact the lives of your loved ones and neighbors.  We welcome the chance to co-create this new world together with you.
 CLICK HERE to continue that support and allow your giving spirit to continue to soar!
Congratulations to our
Grand Prize Winner
of our Visions of Peace Photography Contest!
Click here to see our
Honorable Mention Contributors.
We are so grateful to everyone who submitted their
Visions of Peace!
Watch Dot Maver's speech to congress for a Department of Peacebuilding and
Support for the Department of Peacebuilding Bill H.R. 1111 below
Mother's Day is everyday… as long as mothers continue
to have to march for peace!
When you become a Peace Partner, you support
~ establishing a US Dept. of Peacebuilding
~ offering virtual programs like Practicing Peace in Schools
~ engaging with elected officials to foster peacebuilding legislation
and much, much more!
The Blueprint for Peace is a major initiative to make peace and nonviolence an essential and effective organizing principle in federal, state and local government policy.
The Peace Alliance has championed efforts to support the adoption of legislation to establish a cabinet-level US Department of Peacebuilding in our federal government.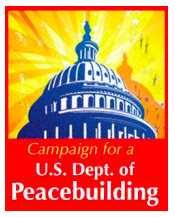 Department of Peacebuilding Act of 2021 was  INTRODUCED on February 18, 2021!
Systemic racism is a significant driver of violence and a key obstacle to peace
in the United States.
– Department of Peacebuilding Act of 2021


THE DEPARTMENT OF PEACEBUILDING ACT OF 2021
(DoP 2021/ HR 1111) WAS INTRODUCED by Congresswoman Barbara Lee (CA-13).  This historic and transformative legislation calls for a cabinet-level Department of Peacebuilding to make peace a much-needed national and ongoing focus. It addresses the interconnection of all life and the intersectionality of peace, justice, equality, planetary survival and other aspects of life.

We are in the midst of the Season for Nonviolence (SNV) (1/30 – 4/4/21).  What better way to commemorate the SNV than a Department of Peacebuilding?  We know there are root causes of violence and root conditions of peace.  We know that violence prevention saves lives and money and raises the quality of life for all.
DoP 2021 is about creating a nonviolent and Beloved Community.
To learn more about this legislation, PLEASE CLICK HERE.
What is Peacebuilding?  
Peacebuilding isn't just the absence of conflict… it is a conscience action toward solving systemic issues that create that conflict.
Join Us to actively work toward building peace for everyone.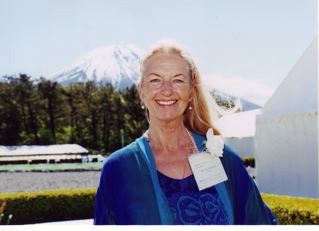 https://peacealliance.org/wp-content/uploads/2021/10/AvonMt.-Fuji.jpg
231
319
Terry Mason
Terry Mason
2021-10-31 18:08:14
2021-11-02 16:20:40
Quarterly eNews Fall 2021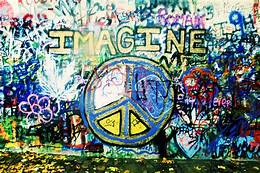 https://peacealliance.org/wp-content/uploads/2021/07/ImagineGrafitti.jpeg
173
260
Terry Mason
Terry Mason
2021-07-24 18:57:16
2021-07-25 10:58:39
Quarterly eNews Summer 2021
Mailing Address:
2108 Military Rd
Arlington, VA, 22207