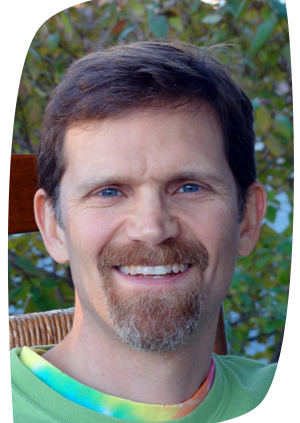 My name is Andy Barker. I work for Ben & Jerry's because I believe in our Social Mission, which is an intention to make our Company a force for social and economic justice in the world. I am the Face of Peace.
You could argue that the business sector has become the most powerful force on the planet. If that's true, the world urgently needs business support for peace-building efforts of all kinds. I represent the sincere efforts of one Company to give that support.
Ben & Jerry's has found many partners in peace over the years. In 1987, our co-founder Ben Cohen created 1% for Peace, a non-profit that advocated for shifting defense spending to "peace through understanding" initiatives. In 1992, we opened a Ben & Jerry's scoop shop in Russia with the goal to build more peaceful relations with our former Cold War adversaries. Our 2006 flavor, American Pie, called for more money to be spent on schools and children's programs and less on nuclear weapons.
More recently, we've taken the huge step to purchase many of our key ingredients, such as vanilla, cocoa, and coffee, on Fair Trade terms. That means we pay a fair price to the small-scale farmers in developing countries who grow our crops for us, no matter what happens to volatile market prices. For many small farmers, the economic stability that comes from Fair Trade is the key ingredient that allows them to send their children to school, invest in their communities, and make a better life. I believe the Fair Trade movement is peace-building by another name, and that's the spirit with which we've pursued it.
We have also looked for ways to use Ben & Jerry's voice in support of a variety of peace-building efforts. With Peace One Day, we've supported the development of nonviolence and conflict-resolution curriculum materials used in U.S. schools. With the Peace Alliance and the Student Peace Alliance, we've educated citizens and lobbied Congress to support critical peace-building legislation, such as the Youth PROMISE Act. It's amazing how helpful free ice cream and a million followers on Facebook can be to get attention for peace legislation!
Ben & Jerry's has embraced the idea that companies are necessary players in building a peaceful world. And, by the way, there's hard evidence that shows peaceful places are also places where commerce thrives! Most important of all, peaceful places are where we all want to live, work, and play. My hope is that more companies will join in – and use their brand power, their products, and their loyal fans – to work for the peace that we all want.
https://peacealliance.org/wp-content/uploads/2013/05/andy-barker.jpg
450
300
Allison
Allison
2013-05-16 20:29:35
2013-05-17 05:17:17
Andy Barker