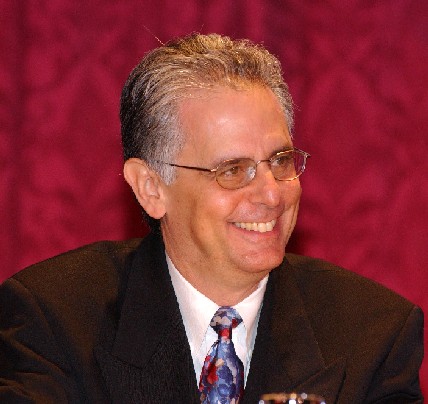 National Monthly Peace Action Call: Reclaiming Our Democracy

Guest Speaker:
Sam Daley-Harris

Friends, on our November Monthly Action Call, we will be joined by that champion of citizen empowerment, Sam Daley-Harris. This call will be on Saturday, November 14th at 1:00 pm ET, 10:00 am PT.  All are welcome to call-in and participate.

Many of you – including those who attended our conference last month – have experienced firsthand what an inspiring, empowering gift Sam is to our culture – and what a great opportunity it is to share common cause and cooperation with him!
Sam is the founder of RESULTS and the author of Reclaiming Our Democracy: Healing the Break Between People and Government, which, according to President Jimmy Carter "provides a road map for global involvement in planning a better future." Since 1980, RESULTS has identified and advocated for effective solutions to the causes of poverty and worked successfully to increase political will and funding for these solutions through powerful citizen action.
Sam's insights, and the engaged discussion with him on Saturday, will help prepare us to connect powerfully with our elected representatives – bringing leading edge peacebuilding practices into significantly greater availability and leverage.

In preparing us to connect effectively with our nearest Republican Members of Congress, Sam will lead a discussion about ways to optimize those relationships – turning opponents into supporters, and supporters into champions!  Then we will hear announcements and grassroots victories. Finally, we'll offer coaching on completing the November Monthly Action – which is geared to help you to strengthen the trans-partisan Congressional support for the Youth PROMISE Act.   Click here to read this month's Action Sheet.
More about Sam Daley-Harris:
In 1995 Daley-Harris also co-founded the Microcredit Summit Campaign, which surpassed its initial goal of reaching 100 million of the world's poorest families with microloans in 2007. Nobel Peace Prize Laureate Muhammad Yunus said: "…no other organization has been as critical a partner in seeing to it that microcredit is used as a tool to eradicate poverty and empower women than RESULTS and the Microcredit Summit Campaign."
In 2012 Daley-Harris launched the Center for Citizen Empowerment and Transformation to help organizations more deeply engage their supporters and create champions in Congress and the media for their cause. According to Ashoka founder Bill Drayton, "Sam Daley-Harris is one of the certified great social entrepreneurs of the last decades."
Please join us for this dynamic discussion and learn more about how YOU can be a greater force for peace!
Sincerely,
Dan Kahn,
National Field Director
https://peacealliance.org/wp-content/uploads/2015/11/Sam-Daley-Harris-smiling-head-shot.jpg
404
428
Matthew
Matthew
2015-11-13 12:26:35
2017-05-22 00:07:22
National Monthly Peace Action Call: Reclaiming Our Democracy