Welcome to our Quarterly eNews with updates from The Peace Alliance!
Upcoming Events

Saturday

Hope Story Circles

9am PT / 12 noon ET and all times between and beyond
Second Tuesday,

National Action Call

, 6:00pm PT / 9:00pm ET
Third Wednesday,

Department of Peacebuilding

call, 5pm PT / 8pm ET
Check the Calendar of Events on the website for connection information for everything!
VOTE!
The Most Powerful Nonviolent Change Agent We Have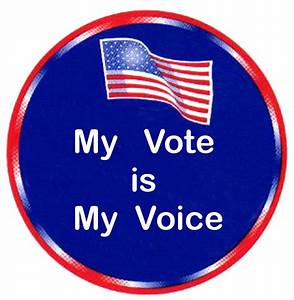 Throughout the history of this nation, many have struggled, suffered and died for the right to vote. The late Congressman John Lewis devoted his life to this struggle. On August 6,1965, President Lyndon Johnson signed into law the Voting Rights Act of 1965.
Voting is a means of making your voice heard. As John Lewis said, "The vote is the most powerful nonviolent change agent you have in a democratic society. You must use it because it is not guaranteed. You can lose it." Vote like your life depends on it. Because it does.
Make a plan, vote and encourage others to vote.
EVERY VOTE MATTERS.
Please join us and several other organizations and individuals in an initiative to Condemn Election Violence, by signing this statement:
"I personally commit and ask all leaders—elected officials, business executives, media personalities, and civic and faith leaders, and others—to promote peace and patience as election tensions grow. We call upon you to speak out explicitly against violence and threats of violence that undermine our American ideals and aspirations. America is bigger than any single election."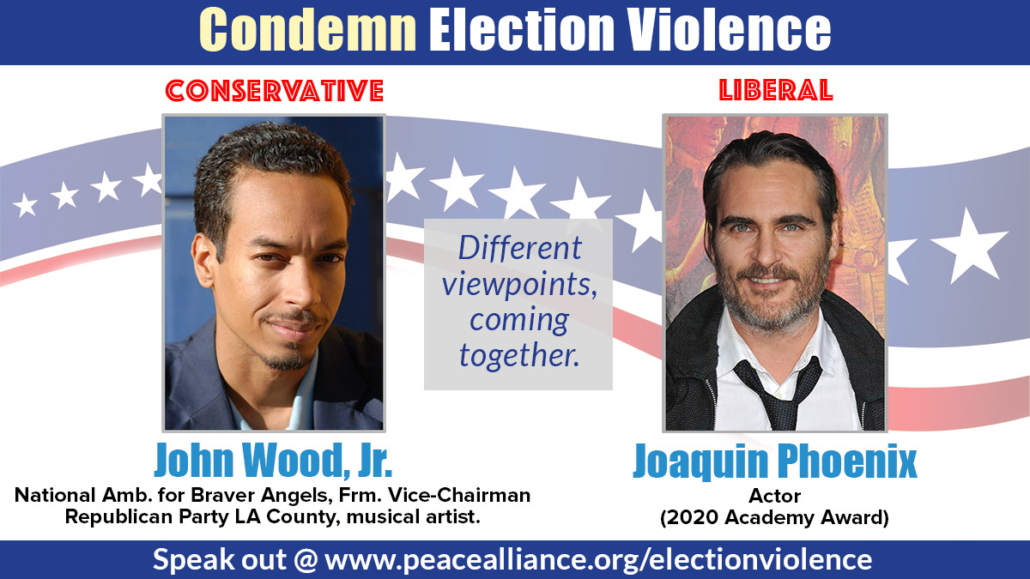 Greetings from your board of Directors
My, it has been a tumultuous time, and in spite of COVID, we continue to reach out as an organization, educating about peaceful solutions and encouraging our supporters and friends to engage wholeheartedly in advocacy to endorse peace and nonviolent related initiatives in their communities. In an attempt to dissuade the divisiveness of our current politics, we are asking everyone to reach out and dip into appropriate conversations that will expand understanding and compassion. Beginning with a good question you can have effective dialogues ….
"What do you see is needed to foster our Democracy?"
"What are the next steps you see would help to regain our standing internationally."
"How do you vision having our country come together to transform pressing challenges like global warming, hunger, poverty, and lack of education?"
and so on.
Signing our Blueprint for Peace is a time efficient, effective way of notifying all your elected officials about endorsing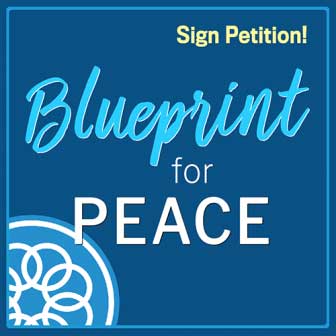 legislation that forwards issues like humanizing the justice system, teaching nonviolence behaviors in our schools, and forwarding international support for crisis intervention and projects supporting women and children to stabilize their communities. We encourage you to widely broadcast the document!
Another initiative that may interest you is how we have fostered dialogue through our Saturday Hope Story Circles, an opportunity for each of us to get centered, share and be heard in a deep and compassionate way. Join us! You can also listen to these and other Podcasts at our podcast channel, Peace On.
Most importantly we encourage you to VOTE. Our elections are the first step in identifying and fostering common ground, implementing peaceful transitions of power, and serves as the cornerstone of any democracy. Let's take a stand for what we believe!
In partnership,
Judy Kimmel
Advocacy Days 2020 – Building Bridges
Peace-In Presenters Make the Case for Peacebuilding
This is not the time to build walls. IT IS TIME TO BUILD BRIDGES.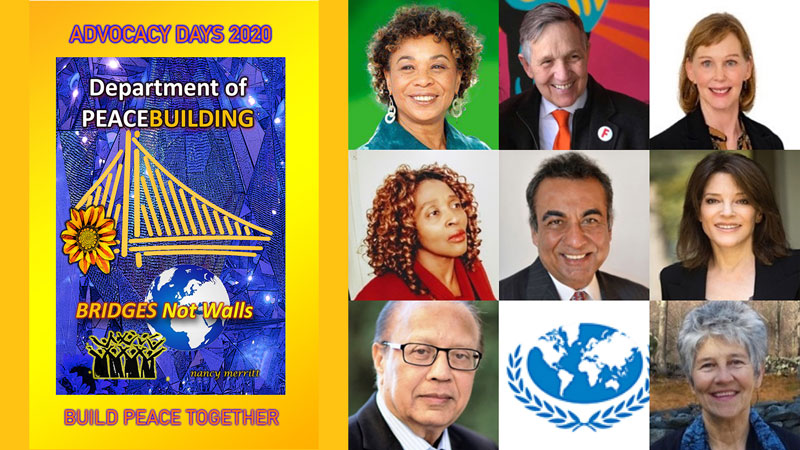 For Advocacy Days 2020, the Department of Peacebuilding (DoP) Campaign held day-long "peace-in" presentations on "Building Bridges, Not Walls." This forum was the 2020 COVID-reality version of our traditional journey to Washington, DC to advocate for a cabinet-level Department of Peacebuilding (DoP/ HR 1111) and other peace-enhancing legislation. Following "Peace-In," Advocacy Days included "Peace-Out" virtual meetings with the offices of several members of Congress, calls to the offices of potential cosponsors and thank you calls to the offices of current cosponsors.
Marianne Williamson, a founder of the Peace Alliance, commented that this event was "a battery charger; peace is about creating a sustainable world and we should keep marching on with efforts to establish a DoP." Here is a sample of other bridge-building wisdom from the Peace-in:
Concepts of nonviolence, forgiveness, empathy, compassion, accountability, and truth are not only teachable, but our children and youth are hungry for them. – Azim Khamisa
To address global violence, we must dismantle systemic racism and the violence against of people of color. – Congresswoman Barbara Lee (CA-13)
Stand in inner knowing — that is at heart of peacebuilding. We'll shift when we learn to live from inside out. – Dot Maver
The Peace-In segments included:
Why Peacebuilding and a Department of Peacebuilding;
A Beloved Community and Peacebuilding; and
What the World Needs Now: Infrastructures of Peace.
We began each segment with an acknowledgement of the indigenous lands upon which presenters stand.
Building Bridges, Not Walls featured Rep. Barbara Lee and former Rep. Dennis Kucinich — the current and former sponsor of DoP legislation. Other speakers from the peacebuilding community included, in order of appearance, Rita Marie Johnson, Cynthia Gilliam, student Maxwell Blaine, Azim Khamisa, and Marianne Williamson. Representing international peacebuilding were Ambassador Anwarul Chowdhury, representatives of the Global Alliance for Ministries and Infrastructures of Peace (Saul Arbess – Canada, Alicia Cabezudo – Latin America, and Ose Irene – Africa), and Dot Maver.
For more about presenter comments, see Time to Build Bridges – Advocacy Days 2020. Read presenter biographies here. and view the presentations here. To find out more, see Department of Peacebuilding.
Nancy Merritt
Department of Peacebuilding Campaign
National Monthly Action Calls Create Community
Whatever winds of politics and culture may be raging around us, the advance of peacebuilding remains a steady compass point to steer by. And with our Monthly Action Calls, we seek to provide a stable rudder. In August and September we continued our focus on American Truth and Reconciliation, which gave rise to a new working group on that topic. Podcast recordings of monthly calls can be found here. Our current legislative slate can be found here.
Our special guests for August and September were our very own Council Lead for Teaching Peace in Schools – Jelena Popovic, and the formidable facilitator and process guide – J. Thompson. These two powerful peacebuilders have now joined forces to support the "Truth and Healing Working Group," which will be meeting the first and third Saturday for the next two months. What arises from this initiative will be revealed as we move forward together.
What is our truth – as humans, as citizens, as neighbors, as family members? And what is the path for our individual and collective healing and/or reconciliation? The tools, as usual, range from the overtly political to the distinctly personal.
On October 14, our Monthly Action Call aimed to empower and inspire folks to aid in getting out the vote for the upcoming election. Please exercise your power to VOTE!
As the moral arc of the Universe keeps bending however gradually toward justice, we wish you good health, ease of mind, and whatever comfort you may find.
Cheers,
Dan Kahn
Advocacy Days 2020 – Building Bridges
Peace-Out & Rep. Susan Wild Cosponsors DoP
Rep. Susan Wild (PA-7) cosponsored the Department Peacebuilding (DoP/ HR 1111) legislation following an Advocacy Days 2020/ Building Bridges, Not Walls virtual meeting with a member of her staff. This was part of a series of "Peace-Out" meetings with members of Congress urging them to cosponsor HR 1111 and other peacebuilding legislation. With her support, HR 1111 is now cosponsored by 38 members of Congress.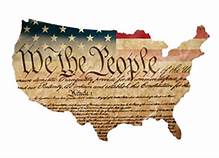 Traditionally, DoP supporters travel to Washington, DC in conjunction with the International Day of Peace in September. Due to the COVID-19 pandemic, supporters advocated by phone and email. This grassroots advocacy has played a major role in most DoP co-sponsorships.
Gratitude to Laura Brown, who organized the meeting with Rep. Wild's staffer and to all who organized and attended meetings. We also met with staffers from the offices of Rep. Eddie Bernice Johnson (TX-30), Rep. Lucy McBath (GA-6), Rep. Donald Norcross (NJ-1), Rep. Tim Ryan (OH-13), and Rep. Daren Soto (FL-9). A meeting with Rep. Jared Golden (ME-2) is pending. The meeting with Rep. Norcross included a large presence of constituents and NJ residents. The pending meeting with Rep. Golden will include a number of constituents and Maine residents.
Please continue seeking HR 1111 cosponsors, including these actions:
Send an email

to your member of Congress – Email your member of Congress/ Summer 2020
Call this list of 26 past and potential DoP cosponsors – AMPLIFY for DoP List – Fall 2020
Call a list of current cosponsors of the Department of Peacebuilding Act of 2019, thank them for cosponsoring and ask them to cosponsor again when the Department of Peacebuilding Act of 2021 is introduced in early 2021 – THANK YOU Current DoP Cosponsors
Your advocacy makes a difference. Keep on keepin' on!
Nancy Merritt
Department of Peacebuilding Campaign
The Notorious RBG: Supreme Court Justice and Pop Culture Icon
Ruth Bader Ginsburg
Before her death on Sept. 18, 2020 at age 87, Ginsburg was revered "as a role model for justice, perseverance, and female empowerment. Her trademark glasses, bun, and fancy jabots (the lace collars she was fond of) made her a favorite for Halloween costumes."
Being RBG for Halloween in 2019 was more than a positive political statement, it was a timely take on an exceptional woman who humanized the justice system in a variety of ways – with a profound impact on American- particularly female- lives. I admired her stamina and her dual/triple/quadruple role as a female Supreme Court Justice, wife, mother, professor and all around trailblazer in the justice system.
"Ginsburg spent much of her legal career as an advocate for gender equality and women's rights, winning many arguments before the Supreme Court. She advocated as a volunteer attorney for the American Civil Liberties Union and was a member of its board of directors and one of its general counsel in the 1970s. In 1980, President Jimmy Carter appointed her to the U.S. Court of Appeals for the District of Columbia Circuit, where she served until her appointment to the Supreme Court in 1993. Between O'Connor's retirement in 2006 and the appointment of Sonia Sotomayor in 2009, she was the only female justice on the Supreme Court. During that time, Ginsburg became more forceful with her dissents, notably in Ledbetter v. Goodyear Tire & Rubber Co. (2007). Ginsburg's dissenting opinion was credited with inspiring the Lilly Ledbetter Fair Pay Act which was signed into law by President Barack Obama in 2009, making it easier for employees to win pay discrimination claims."
The 2018 documentary "RBG" inspired countless people and gave us an appreciation for RBG's grit and determination to address inequality and to work within the Court system to implement historic social change.
Now with the upcoming election after a very challenging year – losing RBG was a major blow, as the contentious process to replace her on the Supreme Court is currently underway – we continue to have faith in all that she emulated and carry on.
We got this now, dear RBG – our Hero. Rest in Peace and Great Gratitude for all of your sacrifice, dedication and fearlessness in changing the world for the better.
Patty La Taille
Humanizing the Justice Systems Lead
Mission:
The Peace Alliance empowers civic action toward a culture of peace.
Who We Are:
We are an alliance of organizers and advocates taking the work of
peacebuilding from the margins of society into the 
center of national discourse and policy priorities.
We champion a comprehensive, collaborative approach 
to peace and peacebuilding.
https://peacealliance.org/wp-content/uploads/2020/10/MyVoteIsMyVoiceButton-19.jpeg
300
294
Terry Mason
Terry Mason
2020-10-25 20:24:26
2023-05-01 19:08:52
eNews Fall 2020