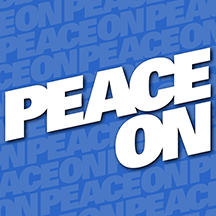 Peace On Podcast offers inspiration for engaging in dialogue in the larger community. It is a source for inspiring conversations and information from thought leaders across the spectrum on topics related to the strategies of building peace, fostering nonviolence, and creating a world that thrives, shifting our understanding toward empathy, compassion and connection.
Peace On Podcast is brought to you by the Peace Alliance.
Click here for a full list of Peace On Podcasts.
Mailing Address:
2108 Military Rd
Arlington, VA, 22207