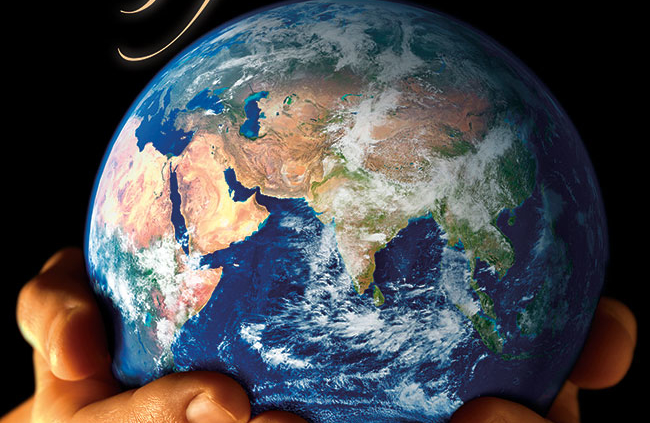 We don't need more Stuff, we do need more Peace! Letter from Judy Kimmel, Board Chair
Are you feeling overwhelmed and confused? I certainly find myself there more often than I'd like. The current rash of terrorism impacting France, Lebanon and elsewhere, the waves of refugees fleeing the Mideast,
the violence in our streets, the calls for increased unspecified military spending… the entire barrage pains my heart and leaves me feeling unsettled and overwhelmed. To add to the mix we are beginning to hear holiday carols, catalogs over flowing our mailboxes, the constant bombardment of holiday commercialism, asking us via Black Friday to buy our way to joy and contentment. Somewhere there is a major disconnect and I think I'm feeling it!
In the light of these thoughts, and knowing who you are as a champion for peace, I am asking you to make the choice to give the gift of peacebuilding this season. I am asking you to make a "life style change", to channel a portion of your holiday funds toward making a difference in stopping the spread of violence, whether in our streets or across the globe. Reallocating funds you use every day toward giving and spreading the Gift of Peace. That donation may be the best investment you've ever made.

More than ever, the message of "the gift of peace"…. peace with each other, our families, our communities and the world rings true. We, at the Peace Alliance, work tirelessly each day to be a partner with you in this effort. I want you to know how much we appreciate your support, financial or otherwise, without you we wouldn't be here. Thank you for taking a stand with us to end the violence and expand peacebuilding for generations to come. Please join us by Donating to Peace.
In Gratitude,

Judy Kimmel
Chair, Peace Alliance Board of Directors
https://peacealliance.org/wp-content/uploads/2015/11/Gift_of_Peace_500.jpg
818
650
Matthew
Matthew
2015-11-23 13:55:13
2017-05-22 00:01:34
We don't need more Stuff, we do need more Peace! Letter from Judy Kimmel, Board Chair