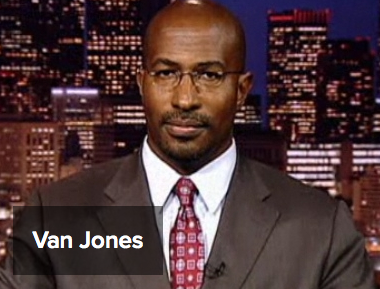 Van Jones Interview: Audio Posted
Former Special Advisor to Obama White House and CNN Co-Host of Crossfire
On Tuesday, Dec 3rd we spoke with Van Jones during the weekly radio show Community Justice Talks, a sister production to our dialogue series Restorative Justice on The Rise.
We heard from Van about the state of our criminal justice system and the many under-publicized solutions that are occurring at the community level in response to violence and with an aim towards prevention. He also spoke about his compelling, and unlikely, partnership with Newt Gingrich on an upcoming launch of the #Cut50 Initiative, to reduce our prison population by half in ten years.
Make sure you check back to our Restorative Justice on The Rise website for this podcast, and for other powerful dialogues with a wide and respected array of leadership and catalysts including Michelle Alexander, Johan Galtung, Bryan Stevenson, Arun Gandhi, and more.
https://peacealliance.org/wp-content/uploads/2014/12/Screen-Shot-2014-12-01-at-12.24.26-PM.png
289
380
Matthew
Matthew
2014-12-01 16:02:30
2014-12-05 15:55:25
Van Jones Interview: Audio Posted