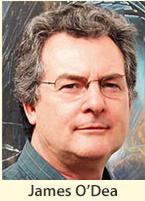 The Seven Initiations of A Great Peacemaker: Audio
Our Executive Vice President Matthew Albracht is a faculty member of The Peace Ambassador Training, an easy-to-access online certification program that provides you direct interaction with some of our world's strongest and most influential voices in the field of peacebuilding and beyond.
In addition, Course Creator James O'Dea is also an Adviser of The Peace Alliance.
During the 16 Sessions you receive, share, and test tools along with faculty that represent the areas that make up full-fledged peace activism: including Justice, Communication, Inner Activism, and more. If you sign up for the PAT, 20% of proceeds will come to us–a great way for you to participate while also supporting the efforts of The Peace Alliance.
To take advantage of this win-win, sign up now (and see just below for more details). Please also enjoy "The Seven Initiations of A Great Peacemaker", a free audio that outlines the foundations of the course, and of peacebuilding principles in action.
______________________________________________
The Seven Initiations of A Great Peacemaker + PAT Starts January 14!
Here is a powerful free audio recording on The 7 Initiations of a Great Peacemaker led by world renowned social healer and peace pioneer (as well as Adviser to The Peace Alliance) James O'Dea. This audio is for anyone who believes peace on planet earth IS possible and wants to learn the most potent peace practices to truly be part of the change our world needs. Sign up for your free download here

On this 75-minute recording, James O'Dea shares how you can resonate authenticity, truth-force and the healing energies of compassion in your everyday life; what it really takes to handle conflict, wounding and obstacles; and the most peaceful and compassionate ways you can transform the way you relate to others who seem to block you on your path.
James has led a life of extraordinary initiations into the heart of human suffering, powerful reconciliation and great peacemaking, and now you have the opportunity to hear his latest breakthrough insights.
For more about The Peace Ambassador Training,
please click here
https://peacealliance.org/wp-content/uploads/2014/12/Screen-Shot-2014-12-15-at-2.55.01-PM.png
201
145
Allison
Allison
2014-12-15 16:56:56
2014-12-15 16:57:08
The Seven Initiations of A Great Peacemaker: Audio