Quarterly eNews Summer 2019
Welcome to our Quarterly eNews with updates from 
The Peace Alliance's Leadership Council! 
Catch up on the updates in each of our Peacebuilding 
Cornerstones and Advocacy efforts in 2019! 
Hope Your Summer Is One to Remember!
– Second Monday of every month: September 9, 7:30 pm PDT, California Department of Peacebuilding call – all are welcome: 1-712-775-7031, code 719-062-520#
– Second Tuesday of every month: September 10,  6 pm PDT/9pm EDT, National Monthly Action Call, To Register, click here for September, and here for the Calendar for each month to register. Join us – it's free! Invite a friend!
– Third Wednesday of every month: September 18, 5pm PDT / 8pm EDT, Campaign for a Department of Peacebuilding call – all are welcome: 1-929-436-2866, meeting ID 464 735 321
– September 19-22 Visionaries Summit in Sacramento, CA – click here to register
– September 22-25 Lobby Days in Washington DC – click here for more information on how to participate, and here to register
– October 2nd Stand Up for Nonviolence Gandhi 150 event #Gandhi150 – click here for more information
An Update from TPA's Dedicated Board of Directors
Your Board has been busy at work finalizing our new endorsement statement, a
Blueprint for Peace.
We have already obtained support and sign on from several major national peace related organizations
including Search for Common Ground and the Alliance for Peacebuilding. Our intent is to launch the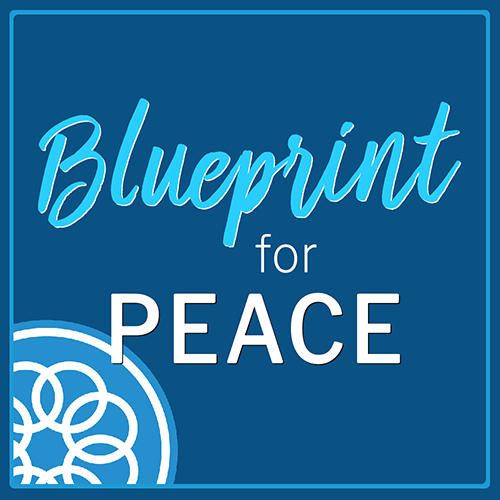 proposal by early September prior to the many peace activities linked to the September 21 International Day of Peace.
When we launch, we ask that you eagerly sign on to this document and use it as a tool to foster dialogue around the urgent issues of nonviolence and peacebuilding. Tragically, in the last two weeks we have been witness to repeated mass gun violence, I believe, a symptom of much larger serious root causes including public divisive communication, economic disparity, emerging racism and a focus on polarization rather than citizen unity. Where is our common ground?
Join us online or in Washington DC as we advocate toward the presidential elections, and all that that entails. The Peace Alliance is determined to be a beacon for peacebuilding and the possibility of diminishing the violent side of our nation. Our Council and board DEEPLY appreciate your support as volunteers, activists, and contributors. More to come…!
Shared by Judy Kimmel
Chair, Board of Directors
Teaching Peace in Schools~#Gandhi150 #RethinkPeace 
The Peace Alliance Teaching Peace in Schools cornerstone is excited to announce a wonderful partnership with Cities4Peace. Please join us and spread the word!
Peace has taken a back seat in today's violence dominated world – from drug overdose to domestic violence, from suicides to mass shootings and global terrorism. 
Our schools and educational institutions are facing this rising epidemic too.
Decades ago, Mahatma Gandhi had demonstrated to the world that with inner strength and resilience, Nonviolence can be used to address social injustice, prejudice and hatred.
On the 150th birthday of Mahatma Gandhi, let us unite to amplify our voices to reinvigorate Nonviolence and Peace.
WHEN:   October 2, 2019 (Mahatma Gandhi's 150th birthday)
WHAT:   Stand Up for Nonviolence – #Gandhi150  (A one hour event)
WHERE:  At an Educational Institution in your Community 
HOW: 
Share this email information with an educational institution within your community and inspire a faculty member at the educational institution to be the #Gandhi150 Event Organizer.
Enroll the Institution for the event with a contribution of $195.
Organize the #Gandhi150 Event on Oct 2, 2019 at the educational institution by inviting community members, parents, educators, students for a one-hour gathering to Stand up for Peace and Nonviolence.
#Gandhi150 EVENT DAY PROGRAM
Screening of the Documentary on Non-violence "From India with Love", followed by a facilitated interactive discussion to promote peace
An experiential learning module that can be implemented in classrooms to promote peace. 
Once enrolled, you will receive a facilitation guide and other materials needed to facilitate the event from Cities4Peace Team.
A Cities4Peace Initiative
www.cities4peace.org/gandhi150/
[email protected]
Why the Enrollment Fee?  The contribution fee of $195 provides you the Event Day Program Package including the license for multiple community screenings of the documentary film 'From India with Love', the facilitation guide to help you lead the event, and the Non-violence Education module.
We are looking forward to continue supporting, collaborating and participating in your peacebuilding work in schools. Please contact [email protected] with any questions. 
Shared by Jelena Popovic
Teaching Peace in Schools Lead 
You can't do it alone. We can't do it without you.
#GANDHI150
Stand Up For Peace & Nonviolence
Join 1,000 Schools, Colleges and Universities across the United States to collectively pledge for Peace & Nonviolence by organizing a #Gandhi150 Event at your educational institution.
As American as Apple Pie
16 Cosponsor Department of Peacebuilding During
Mother's Day / Summer Advocacy
Sixteen members of Congress cosponsored Department of Peacebuilding (DoP/ HR 1111) legislation to establish a cabinet-level Department of Peacebuilding during Mother's Day and summer 2019 advocacy (through 7/31/19).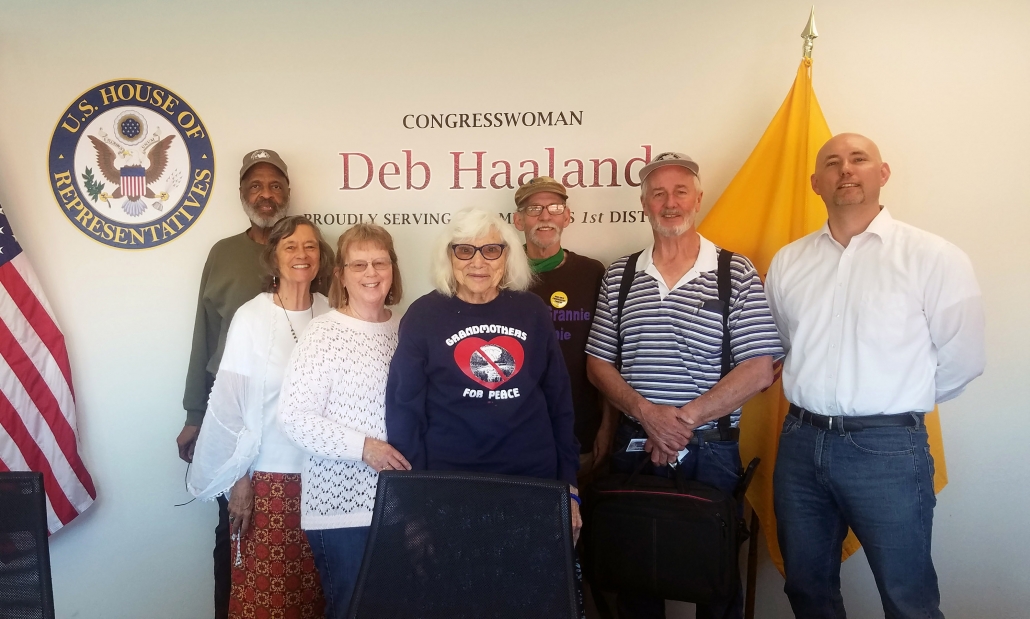 Californians also advocated for related state legislation to create a CA Office of Healthy and Safe Communities (OHSC/ AB 656), which is making its way through the CA legislature.  See As American as Apple Pie (Part 1) – 16 Cosponsor Dept. of Peacebuilding, As American as Apple Pie (Part 2) – 16 Cosponsor Dept. of Peacebuilding and As American as Apple Pie (Part 3) – 16 Cosponsor Dept. of Peacebuilding.
Mother's Day was originally a call for a day of peace by Julia Ward Howe after she experienced the horrors of war while tending the wounded during the American "civil" war.  For many years, the Peace Alliance/ Campaign for a DoP has celebrated Mother's Day by taking pies — representing "peace wants a piece of the federal budget pie" — to the offices of federal representatives and senators and asking them to fund peacebuilding.  Because the CA DoP is now also working on OHSC, CA advocates also visited the offices of CA state assembly members and state senators.  Making peacebuilding a national priority is as American as apple pie.
Mother's Day/ Summer Advocacy included:
Visits/ meetings & follow-up contacts with the offices of approximately 12 Senators, 15 Representatives, 3 CA Senators, and 3 CA Assembly members, including

 

'pie' visits in CA, GA, IL, MA, MN, NM, SD
Phone call/ email actions to several lists urging those Representatives to cosponsor HR 1111, including a) "Mother's Day 11 for HR 1111," b) "CA 11 for HR 1111," and c) "Summer 11 for HR 1111," which included calls to Representatives from CA, CO, FL, IL, NJ, NY, OH, PA, TX, VA
Phone call/ email actions to all members of 3 CA State Assembly committees and 2 State Senate committees (to date) urging support of OHSC
Visits to the offices of all 80 CA Assembly members

 

Other related actions/ rallies including peacebuilding advocates displaying the DoP sign at a Boston Mother's Day rally and use of Peace Alliance literature at a Charlotte, NC Mother's Day rally
During this Mother's Day/ summer period, the following members of Congress cosponsored DoP/ HR 1111:  Rep. Danny Davis (IL-7),  Rep. Raul Grijalva (AZ-3), Rep. Debra Haaland (NM-1), Rep. Robin Kelly (IL-2), Rep. Hank Johnson (GA-4), Rep. James McGovern (MA-2), Rep. Grace Napolitano (CA-32), Rep. Ilhan Omar (MN-5), Rep. Donald Payne (NJ-10), Rep. Ayanna Pressley (MA-7), Rep. Jamie Raskin (MD-8),  Rep. Bobby Rush (IL-1), Rep. Jan Schakowsky (IL-9), Rep. Juan Vargas (CA-51), and Rep. Peter Welch (VT-at-Large).  This includes many on the DoP Campaign advocacy lists.  As of 7/31/19, 33 members of Congress cosponsored this legislation, including Representatives from AZ, CA, DC,  FL, GA, IL, MA, MD, ME, MI, MN, MO, NJ, NM, NY, OR, TX, VT, WA and WI.  
Thank you to the students, grandchildren, parents, grandparents, educators, healthcare professionals, writers, peace activists, peacebuilders, and new and veteran pie-givers who took the time to deliver messages of peace to our elected officials. 
Peacebuilding matters.
Advocate on,
Nancy Merritt
Department of Peacebuilding Council Lead
On behalf of the National Department of Peacebuilding Campaign
The Flower In the Gun
Not all heroes wear capes. Some wear dreadlocks and tie dyes and create inspirational music with a positive upbeat vibe to celebrate life, and love, and the positive people doing the work in creating peace in our shared human connections.
Singer, songwriter, poet and filmmaker Michael Franti is a powerful force of all good things — concerts that are
reminiscent of religious revivals; full of positive vibes and  a mix of hip hop, rock, folk and pop music that inspires non-stop dancing and jumping for joy! 
He is my hero, my inspiration and my go-to when life is hard or when work in restorative justice is draining. I've had the distinct pleasure of meeting my peace hero a number of times; at Red Rocks in Colorado, Taos, Santa Fe, New York, etc., each time with a huge Michael hug and a kiss and once with him touching my newly touched up "COEXIST" tattoo on my arm and pronouncing it "stunning." His music brightens my life on a daily basis and leaves me feeling that everything is going to be okay because we are family – we are in this together – and together, we will Stay Human.
Micheal Franti and Spearhead's Facebook page introduce him as:
"Michael Franti is a musician, humanitarian, and filmmaker who is recognized as a pioneering force in the music industry. Franti believes in using music as a vehicle for positive change and is revered for his energetic live shows, inspiring music, worldwide philanthropy efforts and connection to his global fanbase. 
Once an outlier in his message of positivity minded political consciousness, Franti has found that message gaining momentum in the mainstream in recent years, a phenomenon that compelled him to push his artistry even further, stating "I feel a deeper sense of purpose in music today than I ever have in my career. My goal is to make the most inspiring music I possibly can for this intense, crazy and wonderful time we're all living in." 
His songs reflect his work in social justice and speak to awareness and compassion. See below for links and excerpts of his song lyrics.
Peacebuilders, meet Micheal Franti. Your life will be better for it. 🙂
They can try to divide us, thay can try to increase.
All the pain and suffering, but this is anybody's street.
There is just one love yo, and there is just one beat.
And when we all see justice, then we all see peace.
It's just the same as it ever was, but there's gotta be a better way.
It's the same as it ever was, but today's a different day.
You and me could make that change, but it's the same as it ever was, We better start today.
It's the same as it ever was, we better start today. 
The Flower in the Gun: a powerful statement on gun violence in America.
"We can be the healing when you're feeling all alone.
We can be the reason to find the strength to carry on.
We can be the flower in the gun."
"Thank God for Michael Franti. By the strength of That One, may the world grow stronger than itself; Let us all awaken on a day where peace has spread faster than hate, and we all sing in the language of love. Blessed be those who strive towards peace." Robbie Garber, a YouTube reviewer.
Shared by Patty LaTaille
Humanizing The Justice System Lead 
"There is a higher court than courts of justice, and that is the court of conscience.
It supersedes all other courts."
Mahatma Gandhi
Georgette Todd, Foster Girl
Our National Monthly Action Call in July featured guest speaker Georgette Todd, Inspirational Speaker, Author, and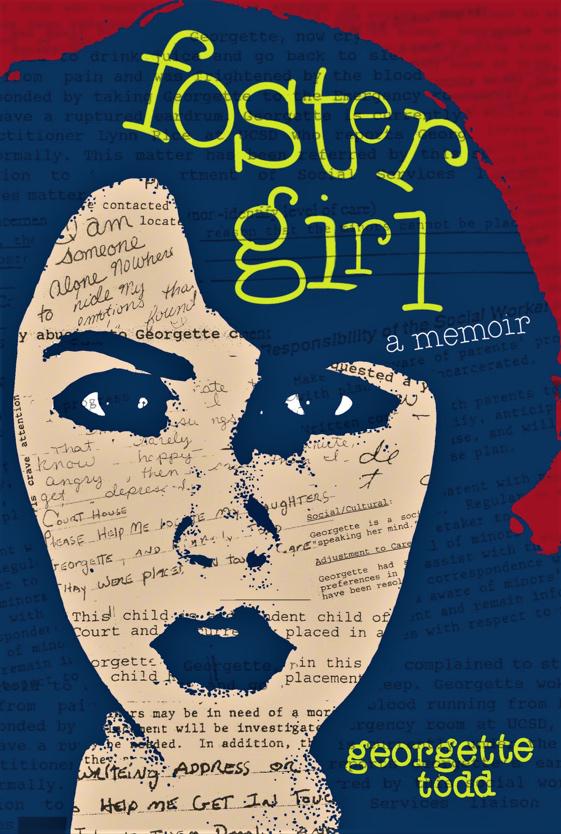 Foster Care and Child Abuse Advocate. An emancipated foster youth of the State of California, she is a childhood survivor of early childhood trauma. We discussed the impact of early childhood trauma and the impact on resilience. You can listen to this powerful podcast, which can be found on our website under Peace On.
Our guest speaker Georgette Todd is on a mission to use her life's story to help families and child welfare professionals understand the lasting impact foster care has on the child. In addition to speaking to policy makers, youth centric non-profits and child welfare practitioners for many years, Ms. Todd has also written a book, "Foster Girl, A Memoir," that chronicles the childhood abuse she endured and teen years spent in foster care. Georgette is also starring in an upcoming foster care documentary, "Breaking the Cycle,"  where she not only tells her harrowing story of survival, but she offers suggestions on how to reform the child welfare system. Currently, Ms. Todd sits on a board for a non-profit that helps former foster youth with wraparound services and she is hard at work writing a companion book to Foster Girl.
Learn more about Georgette Todd here.
The theme in July was bringing healing to the Foster Care System and the RISE from Trauma Act (S-1770), press release on June 11, 2019,  by Mr. Durbin (for himself, Mrs. Capito, Ms. Duckworth, and Ms. Murkowski) introduced the following bill, which was read twice and referred to the Committee on Health, Education, Labor, and Pensions, and focuses to improve the identification and support of children and families who experience trauma. Press Release (June 11, 2019): The RISE from Trauma Act
If you are interested in joining the movement of Cultivating Personal Peace, please contact [email protected]
Shared by Ngozi Rasheda Akosia
Cultivating Personal Peace Lead
Promoting Peace By Phone & Podcasts
Our recent monthly action calls have been powerful, as always, and September 10th promises to be another rich one!  Podcasts of all calls can be found at Peace On.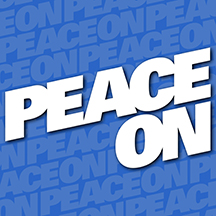 Our current legislative slate (including all the bills named below) can be found here.
In May we focused on Restorative Justice – our special guest was Lynn Lee, founder of Pike's Peak RJ and one of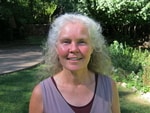 Colorado's pioneering leaders that have made that state an RJ trailblazer.  For our monthly action we promoted Mother's Day "Peace of the Pie" activities in support of a US Department of Peacebuilding (HR. 1111).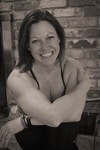 In June we were joined by Joel Kimmel and Sarah Brown, two individuals whose profound work with military personnel has brought social/emotional awareness and healing into the lives of thousands of people.   For the monthly action we asked our field to deepen their understanding and connection with one or more of the leading organizations working with veterans to create healthier social connection and personal thriving.
And in July we took a deeply personal, as well as political look at trauma – welcoming Georgette Todd.  Georgette is the author of the compelling memoir "Foster Girl" – as well as an advocate and organizer for improvements working within the foster-care system. and the monthly action was Congressional contact in support of the exciting new RISE from Trauma Act (S. 1770/HR. 3180).
In August, Yolanda Franklin – Poet, teacher, and poignant witness-bearer to the American experience – offered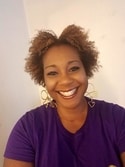 remembrance and inspiration, and honored the recent passing of Toni Morrison.  The monthly action was to advance 3 bills aimed at reducing gun violence in this country.
And if history is any indication, September's call will be wonderful, too.  Click here to register for that one!!
Thanks for joining us on this peacebuilding journey!
Shared by Dan Kahn
National Field Coordinator 
Music, NOW, Legislative Priority Updates
I attended/volunteered for Terry Mason's annual fundraiser for the Peace Alliance she does in her backyard. It is a concert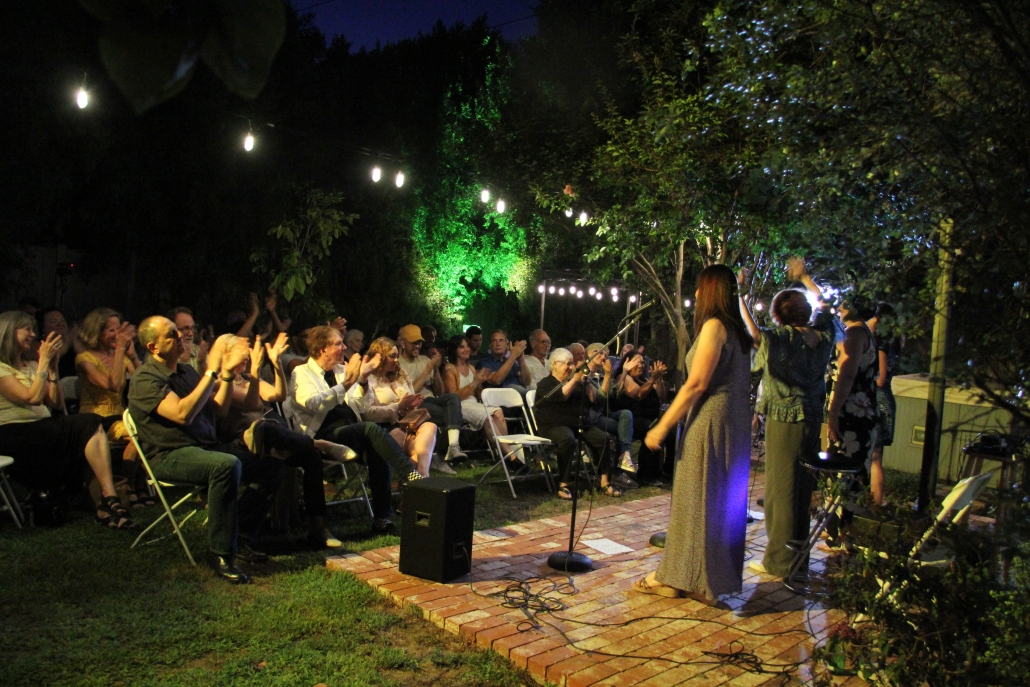 entitled Music Under the Stars performed by two extremely talented groups, GRACE and  Standing Room Only with a full house of folks. Terry chairs the Peace Alliance Educational Institute and did a wonderful job, as always, explaining what the Peace Alliance is and does by telling three stories to illustrate.  She presented the six bills we are supporting in congress for gun safety. They can be found on our website under Advocacy, Legislative Priorities Gun Safety-Gun Violence Prevention.
The weekend of July 19, 2017 Karen Johnson and I attended the National Organization for Women annual conference in Minneapolis, MN. We are both members of the National Department of Peacebuilding Campaign.  We presented a workshop on the Peace Alliance and the advocacy work we're doing to establish a US cabinet level Department of Peacebuilding.  We got a resolution passed to reaffirm NOW's support of HR 1111 with a advocacy tool kit for NOW State and Local Chapters to access on the NOW website.  And of course, we invited members to join us for Lobby Days coming up in Washington D.C.  September 22 – 25th
We have a California State bill AB 656 by Assembly member Eduardo Garcia for an Office of Healthy and Safe Communities that is working it's way through the legislative process.  It will focus on violence prevention in all its forms, researching the root causes, and creating programs with grant monies especially for the At-Risk communities.  Our California team has been working non-stop on this bill through every stage of the process and we're almost there.
Respectfully submitted by
Jerilyn Stapleton
Legislative Lead
Mission:
The Peace Alliance empowers civic action toward a culture of peace.
Who We Are:
We are an alliance of organizers and advocates taking the work of
peacebuilding from the margins of society into the 
center of national discourse and policy priorities.
We champion a comprehensive, collaborative approach 
to peace and peacebuilding.
https://peacealliance.org/wp-content/uploads/2019/08/IMG_0665.jpg
3456
5184
Terry Mason
Terry Mason
2019-08-23 19:40:03
2019-12-08 13:34:32
Quarterly eNews Summer 2019