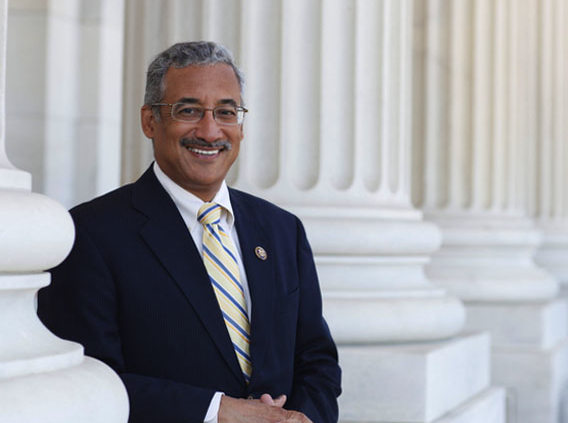 National Monthly Peace Action Call with Congressman Bobby Scott

We are pleased to be joined on this month's Peace Action Call by the honorable U.S. Congressman Bobby Scott (D-VA). Rep. Scott is the lead sponsor of the Youth PROMISE Act and a leader and champion of juvenile justice reform and many other important issues.  After decades of service and leadership in Congress, he is a well respected leader and Ranking Member on the Committee on Education and the Workforce.
The call will be on Saturday, February 14th at 1:00 pm ET, 10:00 am PT.  All are welcome to call-in and participate.

Join Congressman Scott for an important conversation and Q&A on the Youth PROMISE Act and how we can work towards its passage, as well as a discussion of this month's collective action — focusing on writing letters to the editors of our local newspapers on the importance of the Youth PROMISE Act. We will also hear inspiring reports about victories our Action Teams from around the country have achieved.
More about Congressman Bobby Scott:
Congressman Bobby Scott is currently serving his twelfth term in Congress from  the 3rd district in Virginia. Congressman Scott currently serves as the Ranking Member on the Committee on Education and the Workforce, a committee he has served on since his arrival to Congress in 1993. In his capacity as the most senior Democrat on the Committee, he is leading the fight for access to quality early, secondary and higher education for all of America's children with an emphasis on solving the growing problem of student debt, closing the achievement gap and dismantling the School-to-Prison Pipeline, among many other issues on which he has been a leader and champion.
From the beginning of his tenure in Congress, Congressman Scott has led efforts to pass comprehensive juvenile justice reform and crime prevention legislation. Towards that end, he has introduced the Youth PROMISE Act, which would provide resources to state and local governments for evidenced-based strategies and programs to prevent juvenile crime.
Please join us for this dynamic discussion.
https://peacealliance.org/wp-content/uploads/2015/02/01-070110-RCS-BM.jpg
459
568
Matthew
Matthew
2015-02-12 16:54:44
2015-02-12 16:54:44
National Monthly Peace Action Call with Congressman Bobby Scott