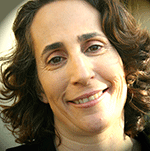 National Monthly Peace Action Call with Author: Nell Bernstein, "Burning Down the House"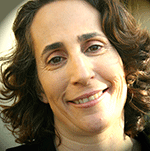 We are pleased to be joined on this month's Peace Action Call by Nell Bernstein. Her recently published book, Burning Down the House: The End of Juvenile Prison, is a clarion call to to end juvenile incarceration and bring our children home. She was featured recently on NPR's Fresh Air, MSNBC and many other media outlets.
The San Francisco Chronicle writes that the book "offers promising alternatives to jail and issues an urgent and unequivocal moral indictment: We've purchased peace of mind at the cost of the health, and in some cases the lives, of children – a bargain perhaps as criminal as the worst of youthful offenses."
The call will be on Saturday, January 10th at 1:00 pm ET, 10:00 am PT.
Join Nell during the first half of the call for an important conversation and Q&A on the challenges of juvenile incarceration and how we can move towards more effective solutions, followed by a discussion of this month's collective action — focusing on enrolling our  members of the House of Representatives as initial co-sponsors of the Youth PROMISE Act as the bill is re-introduced. We will also hear inspiring reports about victories our Action Teams from around the country have achieved.
More about Nell Bernstein:
Nell Bernstein is also the author of All Alone in the World: Children of the Incarcerated, and the coordinator of the San Francisco Children of Incarcerated Parents Partnership, which advocates for a Bill of Rights that has been adopted by coalitions and legislative bodies across the country. All Alone in the World was selected as a pick of the week by Newsweek Magazine, a best book of the year by the San Francisco Chronicle, and a top ten book of the year by the Online Review of Books, and has been adopted into the curricula of universities across the country.
Ms. Bernstein has addressed policy makers, grant makers, criminal justice professionals and the public across the country about the impact of incarceration on families, and made numerous radio and television appearances. Her writing has appeared in numerous national magazines, and she has been awarded both a media fellowship from the Open Society Institute and a Journalism Fellowship in Child and Family Policy from the University of Maryland, School of Journalism.
Please join us for this dynamic discussion.
https://peacealliance.org/wp-content/uploads/2015/01/Nell-Bernstein.png
151
150
Matthew
Matthew
2015-01-10 12:36:12
2015-01-10 12:36:12
National Monthly Peace Action Call with Author: Nell Bernstein, "Burning Down the House"