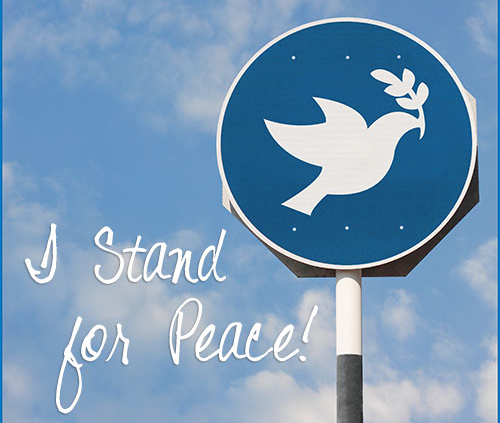 Become a Sponsoring Member of The Peace Alliance
Dear Friends,
It's time again for our annual Sponsoring Membership drive and we hope you will join us. We literally can't do our work without your support.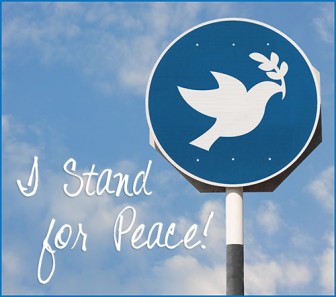 By becoming a Sponsoring Member of The Peace Alliance, you are upping your commitment to building a world where peace, and the policies and work of peacebuilding are national and global priorities. 
From current crises in Irag, Syria and many other global hotspots, to the serious struggles of violence faced in our own communities here at home, we must focus more heavily on solutions that will pivot us towards approaches that actually bring healing and restoration.  We need your help to do it.
► Please join us today as a Sponsoring Member!
Here is what one of our Action Team leaders says about the value of what we are doing together:
"I was interested in going out and doing something important, but I didn't know how until The Peace Alliance came along and I found my inspiration in the Youth PROMISE Act. I was feeling helpless and hopeless because I saw all of these problems and I didn't know what to do about it until now.  Now I feel very strongly about what I can do and how I can make an impact and how important I am to the cause of building peace in my community and around the world."
~ Cheryl Kaplan, Gainesville, FL, Action Team Leader
Step up and JOIN US TODAY so we can even more powerfully do our work.
You can join us with as little as $5 per month, or a one-time $45 donation (or more!).
---
SPECIAL INCENTIVES!
These fun incentives were generously offered by some of our supporters to everyone who joins us as a Sponsoring Member during this drive.* All of our current monthly and quarterly donors, our Peace Partners, whom we now consider Sponsoring Members, will automatically be included in all the incentives below.
.
---
.


EVERY NEW MEMBER RECEIVES:
A $10 coupon to our Peace Webstore.  We have inspirational quote magnets, peace note cards and more.
---
.


RANDOM DRAWING ITEMS:
The following items will be randomly drawn for at the end of our membership drive in late July. Everyone who becomes a member* will be in the drawing to receive one of the following.
---
Free 4-night stay in Puerto Rico at Casa Grande Mountain Retreat
Set in a stunning valley on 107 lush tropical cuerdas less than two hours from San Juan, Casa Grande Mountain Retreat is an oasis of peace and tranquility. The former coffee plantation, now exquisitely landscaped, has 20 rooms scattered up the mountainside, each with private bath, balcony, and hammock. A fresh-water swimming pool is cradled beneath a green mountain vista. A fully equipped yoga center is used for individual and group practice. This does not include travel expense and certain date restrictions will apply.  Be sure to check the box on our membership sign-up form, stating you want to be considered in the drawing for this stay.
---
---
Signed Copy of Reclaiming our Democracy
Signed by Sam Daley-Harris
Oscar nominated actor Joaquin Phoenix has generously signed 5 dvds of the acclaimed film Walk the Line as well as a signed script and signed poster from the film. We'll be drawing for each of these separately.
---
Signed Copy of Body of War DVD
Signed by Phil Donahue
Phil Donahue generously provided a few extra signed dvds to be included in the raffle. Phil co-directed and executive produced this moving documentary.
---
Additionally, every Sponsoring Member will also be invited to attend special membership calls during the year, with staff and board, to update and get feedback. We will also send you regular reports on our activities.
Our minimum annual Sponsoring Membership fee is $45. You can pay it all at once, or sign-up as a Peace Partner, giving just $5 per month or any amount that you would like to contribute.
While we consider all our supporters members of this movement, our Sponsoring Members will help us grow financially so we can meet all our goals for peace.
Join us today and help create a nation and world where peace is a higher priority!
Sincerely,


Bob Baskin
President

---
* If you are not willing/able to contribute financially, we are still happy to enter your name into the hat for our drawing. Just email a note with your name and contact information to: [email protected] with the words "Drawing" in the subject line.
https://peacealliance.org/wp-content/uploads/2014/06/logo.jpg
442
500
Matthew
Matthew
2014-06-25 15:50:38
2014-06-25 17:26:56
Become a Sponsoring Member of The Peace Alliance