18 new Youth PROMISE Act Co-sponsors in Congress!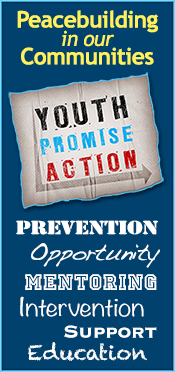 Over the last few months, the Youth PROMISE Act has made some encouraging progress, as well as a few hold-ups.
Thanks to many of you, this "Summer of PROMISE" saw 18 new co-sponsors sign on in the House and Senate — including some key Republicans who will be very important to its passage.
Rep. Jim Sensenbrenner (R-WI) signed on two weeks ago. He is a very influential leader and former Chair of the Judiciary Committee. Two of our action teams in Florida and Alaska also recently got Republican Representatives Don Young (R-AK) and Ted Yoho (R-FL) to co-sponsor. Go Action Teams!
This brings us to a total of 129 co-sponsors in the House and 6 in the Senate.
Between our staff and Action Teams this past year, we've gotten dozens of Op-Eds, editorials and letters-to-the-editor published and have met with more than 60 members of Congress or their staffs. And this past year, thanks to all of you, we have sent over 40,000 messages to Congress and the President through letters, phone calls and e-mails!
Sign the Petition: Let's keep the momentum going, write your Members of Congress today!
We are grateful to everyone's hard work and commitment, together we have made significant progress in educating policy makers and the media about the meaningful benefits that will result when the Youth PROMISE Act becomes a reality.
We had hoped to get it moved through the Senate before this current congressional election recess. While that did not happen, we are hopeful that it can move through during the so-called "lame-duck" congress that will be in session after elections. That makes this October an important awareness-raising month for the bill. Go meet with your elected and other candidates while they are in town campaigning and let them know you want them to support the bill.
You can read a more thorough report on all the progress here.
https://peacealliance.org/wp-content/uploads/2014/10/YPA_logo_2013_vs2.jpg
283
300
Matthew
Matthew
2014-10-07 13:28:42
2014-10-07 13:36:56
18 new Youth PROMISE Act Co-sponsors in Congress!