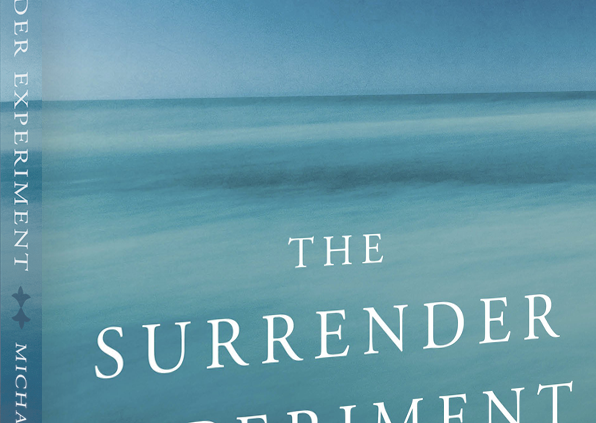 The Surrender Experiment by Michael A. Singer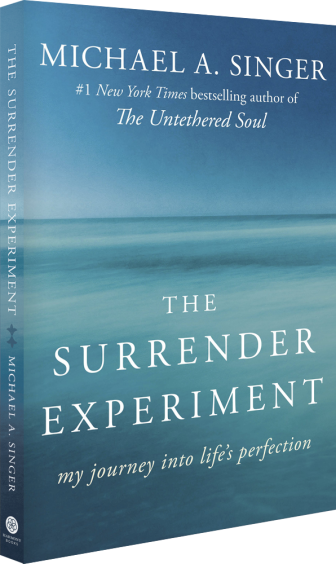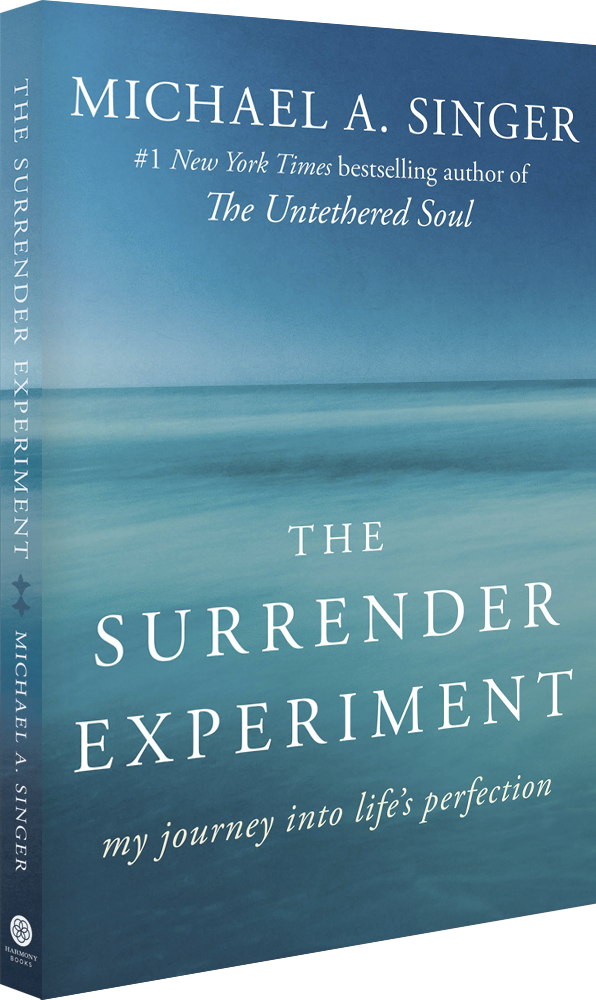 W are pleased to share a new book released from a friend of ours, Michael A. Singer. He is the author of the New York Times #1 bestseller The Untethered Soul. This thought‐provoking and inspiring true story is about the magic that happens when you just let go.
Find out how to order it today.
Since its publication in 2007, The Untethered Soul has been a #1 New York Times bestseller and has become one of the most popular books on practical spirituality in the last decade. But how did its author, Michael A. Singer, who is a man with a master's degree in economics, the creator of a software package that transformed the medical practice management industry, and founding CEO of a billion-dollar public company come to write this groundbreaking and hugely successful book on spiritual growth and enlightenment?
In THE SURRENDER EXPERIMENT: My Journey into Life's Perfection, Singer tells his extraordinary story of what happened when after a deep spiritual awakening in his twenties, he decided to no longer let his personal fears and desires dictate his life but to simply surrender to what life had in store. This radical decision to follow life's flow led Singer to both the pinnacle of success and the brink of disaster.
In THE SURRENDER EXPERIMENT, Singer leads readers through a life filled with a seemingly miraculous flow of events. From his years as a young spiritual seeker living alone in the woods, to his amazing success as a self‐taught computer programmer and corporate CEO, to a massive raid by the FBI that led to unfounded accusations by the U.S. government, Singer leaves no part of his story untold.
Throughout, he demonstrates how a very successful external life is perfectly consistent with achieving profoundly deep states of inner peace and freedom—if one is willing to remain in the seat of witness consciousness and let go of their personal preferences.
As Singer takes you on this great experiment and journey into life's perfection, the events that transpire will both challenge your deepest assumptions about life and inspire you to look at your own life in a radically different way.
PRAISE FOR THE SURRENDER EXPERIMENT
"With his hallmark precision and clarity Michael Singer reveals in his latest masterpiece, The Surrender Experiment, how everyday life, doing business in the world and spiritual practice can be synchronized to carry us into the heart of life's unimaginable perfection. This is exactly the kind of practical mastery needed for a world in chaos." – Jack Canfield, coauthor of The Success Principles and the Chicken Soup for the Soul® series
"A lone voice in the modern wilderness calling for surrender instead of striving, Singer shows how surrendering to life does not mean giving up our dreams." – Shawn Achor, happiness researcher and New York Times bestselling author of The Happiness Advantage
"Only the rarest of books has the power to clearly explain the difference between a human being and a human doing, and why that distinction is so important. The Surrender Experiment is such a book. Inspiring, authentic, and intensely compelling." – Dean Radin, author of The Conscious Universe
"Michael Singer writes a beautiful, touching memoir on the amazing power of surrender in his life. With courage, spunk, and thoughtfulness, he has reached beyond the status quo to dare to trust life and surrender to its ultimate perfection." – Judith Orloff MD, author of The Ecstasy of Surrender
https://peacealliance.org/wp-content/uploads/2015/06/surrender-3d-pb-2.png
1000
596
Matthew
Matthew
2015-06-01 20:34:47
2015-06-01 20:34:47
The Surrender Experiment by Michael A. Singer