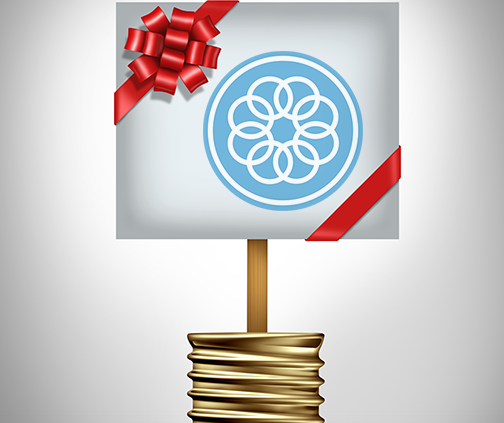 December 15th, 2014
Dear Friends,
At this time of year, I want to personally write to our supporters and tell each of you how very much you are appreciated and how you have helped make a difference.
With what's going on in the world, on our streets, and in our schools, it's clear that peace is needed more than ever.  But, achieving peace is a process, requiring commitment, perseverance, education, and persuasion.  It is with your help that The Peace Alliance has been able to empower our grassroots network to utilize these characteristics to build a more peaceful and caring society.
As we near the end of The Peace Alliance's 10th year, I am struck by how far we have come, and the impact we have made, to positively affect the way individuals, communities, and even nations respond to conflict and violence through effective programs and processes that yield better understanding, cooperation, and, ultimately, restorative resolutions. These are powerful alternatives to the punitive, militaristic, and incarcerating approaches that dominate our culture today. We could not have achieved this without the encouragement, commitment, and support from you and so many others.
"I was interested in doing something important, but I didn't know how until The Peace Alliance came along and inspired me… I felt helpless and hopeless because I saw all these problems and didn't know what to do about it. Now I feel very strongly about what I can do and how I can make an impact — and how important I am to the cause of building peace in my community and around the world."
– Cheryl Kaplan, Gainesville, FL, Action Team Leader
In just the past year, we made tremendous strides in:
Educating policy makers and the media about the critical need for policies that uplift and save kids' lives by advancing awareness of prevention and intervention alternatives to incarceration that break the school to prison pipeline – particularly the Youth PROMISE Act.
Disseminating important information and pushing lawmakers to support proven peacebuilding approaches in U.S. foreign policy.
Greatly expanding our network of peacebuilding advocates, as well as our Student Peace Alliance and Peace Alliance Action Teams, through an intense outreach in high schools, colleges, and communities.
Being true to the innovative vision of the original Department of Peace legislation through the policies and programs we support.
Thanks to the hard work of Peace Alliance volunteers and Action Teams, over 50,000 contacts were made with Congressional offices and Members through letters, emails, and phone calls; some 40 Letters to the Editor and Op-eds have been published; major editorials have been written by such publications as The Baltimore Sun; and close to 200 actual Congressional office advocacy visits and information drops were conducted.
We are proud of these accomplishments, but there is so much more to do in this challenging world of ours. The Peace Alliance is well positioned to provide leadership to the efforts that will create a more peaceful and sane world.  But, all this takes resources and requires that we turn to our most loyal supporters once again to ask for your generosity. The funds you provide are only used in the most cost-effective and impactful way.
With your help we can and will play a meaningful role in achieving a truly sustainable peace, and we welcome your contributions with gratitude.
In appreciation,


Bob Baskin
President
https://peacealliance.org/wp-content/uploads/2014/12/logo_main.png
583
504
Matthew
Matthew
2014-12-15 12:48:21
2014-12-15 12:48:21
The Gift of Peace