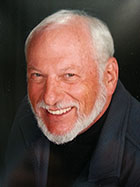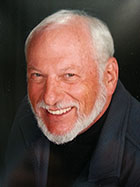 Pete Addicott
Board of Directors
The Peace Alliance (C4)
Pete Addicott, retired President of Inter-Connect, a Human Relations Consulting group, provides networking avenues to groups and individuals. Most recently, he led a workshop on Mission, Goals and Leadership with the Board of an Alzheimer's Facility. He humanitarian efforts led to connections for the delivery, set up and distribution of water desalinization units during the Haiti crisis.
Mr. Addicott has spent 25 years with Federal Express in management positions in Training and Development. He established the Management Training and Career Development programs for FedEx, wrote the initial Team Building manuals for staff development for the company, headed integrated training for Flying Tigers and managed Training for the Southeast area of the United States, Latin and South America. As a Special Projects Executive for FedEx, he managed the Steering Committee on the local United Way Board, supported FedEx's efforts with the Memphis PGA tour and reviewed integration training material for the Kinko's/FedEx merger.
In the last six years, he has served on the Community Foundation Board, United Way of Memphis agency review and Regional Special Olympics Track and Field, and the University of Maine Farmington board. His volunteer interests are in Intergenerational Communication through Storytelling, Organizing and Conducting Storytelling Festivals in Maine and Tennessee, Financial Stabilization Systems through Community Building, church activities, singing with a semi professional coral, a little golf (very little) and spending time with his grandchildren.
He holds an M. Ed. from Springfield College in Springfield, MA.
https://peacealliance.org/wp-content/uploads/2013/05/PETE-PHOTO_crop140.jpg
187
140
Michele Wong
Michele Wong
2018-02-28 07:53:02
2022-09-20 18:45:33
Pete Addicott