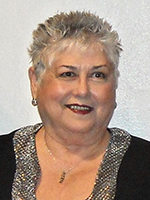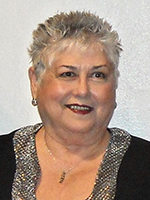 Jerilyn Stapleton
Legislative Priorities Lead
Jerilyn became active in the Peace Alliance in 2005 and became a Congressional Team Lead a year later, then Southern California State Coordinator. She is a member of the National Department of Peacebuilding Committee and CA DoP Team. She has been an activist all her life starting with Racial Justice, Union Organizing, on the front lines for the ERA and women's issues with National Organization for Women – NOW. She is currently President of California NOW. She became involved with the Peace Alliance after hearing Marianne Williamson speak, and it made sense in her quest to end violence against women and girls. She is passionate about Restorative Justice as a means of settling conflicts nonviolently.
She serves as her Los Angeles City Councilman's appointment to the Domestic Violence Task Force and the National Association of Community and Restorative Justice Advisory Council since its inception in 2013. She is a graduate of Azim Khamisa's first class to facilitate Forgiveness Workshops.
Her legislative background started in college leading the opposition to tuition being put into the Community College system then was offered the job of the California State University Los Angeles Student Body Legislator Director when she transferred from Los Angeles Valley College. She also has trained groups in "How to Lobby" your elected officials.
She started out her life in the entertainment field at the age of five performing with her family in Long Beach, CA. She performed in many musical theatre productions including Liat in South Pacific and Little Eva in the ballet for the King and I with the Long Beach Civic Light Opera. Moving to Hollywood, she performed in a TV series as an Action Kid on Dick Clark's "Where the Action Is."
https://peacealliance.org/wp-content/uploads/2013/05/Jerlyn-1.jpg
200
150
Michele Wong
Michele Wong
2018-02-28 13:51:13
2021-08-09 20:47:18
Jerilyn Stapleton