Teaching Peace in Schools Summit Schedule
On Monday:
Cultivating Restorative School communities: Transforming barriers and Recharging Education from the Ground Up
Join us as we hear how two communities –Oakland and Rio di Janeiro– embarked upon what seemed quite impossible. In joining together to listen and start implementing restorative systems in schools (and beyond), they have led the way in showing what is possible. Hear insights, inspiring stories, find out how they started, and learn some of the key steps and tools that were the foundation of their progress. Joining us will be:
Dominic Barter plays with dialogue and partnership, focusing primarily in the fields of education, justice, culture and social change. In the mid-90s he collaborated in the development of Restorative Circles, a community-based and -owned practice for dynamic engagement with conflict that grew from conversations with residents in gang-controlled shantytown favelas in Rio de Janeiro.
He adapted the practice for the Brazilian Ministry of Justice's award-winning national projects in Restorative Justice and supports its application in a further 25 countries. In recent years he has supervised the mediation program for the Police Pacification Units in Rio, served as invited professor at the Standing Group for Consensual Methods of Conflict Resolution, at the High Court of Rio, with a focus on school mediation and bullying, and focused on the development of restorative community. Currently Dominic directs the Dialogue Restoration project for the State Education Department of Rio de Janeiro and partners with the Centre for the Study of Public Security and Citizenship at Candido Mendes University.
CamishaFatimah Gentry is currently a restorative practices consultant and can be reached at [email protected]
In the recent past she served as the RJOY (Restorative Justice for Oakland Youth) School Coordinator at West Oakland Middle School in Oakland, CA.
Raised in San Francisco's Fillmore district, then the heart of the Black community in Northern California, CamishaFatimah as a teen was caught up in the street life. After conversion to Islam and other experiences which helped to get her life back on track, CamishaFatimah enrolled in Bennett College, the first African-American women's college in the nation's history, where she earned a Bachelor's in Communications. Travel to South Africa and Saudi Arabia during this time broadened her horizons even further. She later pursued graduate studies at Mills College and received her Masters' in Educational Leadership in 2009. While a graduate student, CamishaFatimah facilitated a self-help course for San Quentin inmates with 'Keepin' It Real', a self-development training group. CamishaFatimah has also worked as a counselor and facilitator for the Oakland Parks and Recreation Office's Radical Roving Recreation program, an initiative that focuses on Oakland's most at-risk street youth. Since the fall of 2009, CamishaFatimah has been employed by RJOY as a School Coordinator, assigned to Street Academy, a continuation high school in Oakland. She is responsible for implementing restorative processes at the school site, both in response to conflict and as a means of creating a stronger, healthier, and more caring school community. She demonstrates by example that it is possible for youth to turn their lives around and become effective and powerful forces of positive change in their communities. Camisha is the mother of three girls.
She was accepted to a PhD program in 2013 where her focus was Depth Psychology concentration in Community, Liberation and Eco Psychology. CamishaFatimah has also worked with such groups as ESSIE Justice Group, All of Us or None, IMPACT (Incarcerated Men Putting Away Childish Things), WISE (Women Incarcerated Still Enduring), and California Coalition for Women Prisoners (CCWP), just to name a few.
Wednesday:
Bringing Social and Emotional Learning and Nonviolent Communication into the classroom
Join us to learn how Social and Emotional Learning, as well as Nonviolent Communication can be brought into our schools and curriculum to better prepare students to deal with conflict, build empathy, help students understand their own needs better – focusing curriculum on life skills.  We will also hear about mindfulness and what is happening at the policy level to implement this kind of academic shift. Joining us will be: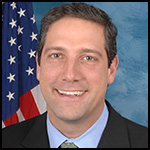 Congressman Tim Ryan was elected to the U.S. House of Representatives in 2002 and is currently serving in his seventh term representing Ohio's 13th Congressional District. He maintains a strong commitment to the economic and social well-being of his constituents in northeast Ohio. 
Congressman Ryan is the author and lead sponsor of the Academic, Social, and Emotional Learning Act of 2015, H.R. 850. The bill defines social and emotional learning (SEL) and SEL programming, identifies core areas of social and emotional competency, and amends the Elementary and Secondary Education Act (ESEA) to allow funding for teacher and principal training and professional development to be used for SEL programming. In addition to Rep. Ryan, Reps. Susan Davis (D-Calif.), Dave Loebsack (D-Iowa), Matt Cartwright (D-Penn.), and John Yarmouth (D-Ken.) are co-sponsors of the bill.
"Social and emotional competencies aren't 'soft skills.' They are the foundation for all the other skills. If we want a tolerant society, a compassionate society … we need to teach the skills that create that society — the social and emotional."
Congressman Ryan has a daily mindfulness meditation practice and has been an outspoken advocate for promoting mindfulness as an aid to dealing with the variety of complex problems facing the nation. He is the author of A Mindful Nation: How a Simple Practice Can Help Us Reduce Stress, Improve Performance, and Recapture the American Spirit. 
Congressman Ryan holds a law degree from the University Of New Hampshire School Of Law (formerly the Franklin Pierce Law Center), studied abroad as part of the Dickinson School of Law's International Law Program in Florence, Italy, and graduated with a Bachelor's Degree in Political Science from Bowling Green State University in Bowling Green, Ohio. Ryan currently resides in Howland, Ohio with his wife Andrea and three children.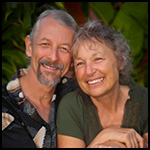 Jim and Jori Manske, married and working closely for over 37 years, share the intentions to cooperate together in the great adventure of life, to openly and honestly share their deepest thoughts and feelings, and to honor and accept each other with ever-increasing ability. These intentions continue to frame not only their relationship with one another, but also all their relationships and work.
As co-creators of peaceworks, they offer training, mediation, facilitation, organizational development, consulting and mentoring.  Through NVC for the Next Generation, they support youth in becoming effective compassionate leaders, by providing Nonviolent Communication programs that offer collaborative leadership skills that support awareness and care for our universal needs to school students, school personnel, prospective teachers, parents and community members.
They have been working with a variety of businesses, community groups, government, NGO's, private groups and individuals since 1971. They each have certifications as Trainers, Mediators, and Facilitators, as well as certifications in Nonviolent Communication (CNVC Certified Trainers, since 2003) and Neuro-inguistic Programming (NLP), and  have degrees in Communication (Jim) and Social Work (Jori).
In June 2008, they completed their year and a half term as inaugural leaders of the Global Community Circle (GCC) for The Center for Nonviolent Communication (CNVC), supporting the growth and well-being of communities in the worldwide CNVC network. They were founding members of the Network for Nonviolent Communication and have contributed directly to many emerging NVC communities worldwide.  Jori also served as Interim Director of CNVC from January 2006 until May 2007, on the CNVC Board of Directors for 3 years.  Both of them are actively engaged with the New Future Process, focusing on a new organizational model for the NVC Organization and Global Community.   They co-authored Pathways to Liberation, and remain eager to discover new ways of supporting leadership and compassion. 
Currently living in Haiku, Maui,  Jim and Jori are contributing to Hawaii NVC and the Network for Nonviolent Communication, a 501(c)(3) tax-exempt organization, including NVC for the Next Generation in Maui.  They offer weekly practice groups in Maui with and emphasis on supporting healthy relationships and families through nonviolent conflict transformation.  They also support the emerging NVC communities of Taiwan and Japan. and this year they intend to expand their outreach to Singapore and China.
0
0
Matthew
Matthew
2016-01-31 11:10:52
2016-01-31 14:13:40
Teaching Peace in Schools Summit Schedule