Quarterly eNewsletter May 2018
Welcome to our Quarterly eNews with updates from 
The Peace Alliance's Leadership Council! 
Catch up on the updates in each of our Peacebuilding 
Cornerstones and Advocacy efforts in 2018! 
Wishing You a Happy Spring & Season of Rebirth!
For the twenty-first century to be a century of spirituality, 
we must be guided by the spirit of togetherness.  – Thich Naht Hahn
Upcoming Events:
Tuesday May 8, 6pm PST/9pm EST, National Monthly Call, To Register, click here
Friday May 11-Monday May 13, Mother's Day Piece of the Pie action. Take action, click here.
Tuesday June 12, 6pm PST/9pm EST, National Monthly Call, To Register, click here.
Teaching Peace in Schools Cornerstone
Inspired by many nonviolent youth movements across the country, our April's national call was to highlight work of nonviolence as a foundational component by which we practice and teach peace in schools.
Our guest speaker was Dr. Michael Nagler. Dr. Nagler is Professor emeritus of Classics and Comparative Literature at UC, Berkeley, where he founded the Peace and Conflict Studies Program. He is a Founder and President of the Metta Center for Nonviolence (www.mettacenter.org); and author of Our Spiritual Crisis, The Nonviolence Handbook, and The Search for a Nonviolent Future, which received a 2002 American Book Award. Search and the Handbook have been translated into Arabic, Italian, Spanish, Korean, Croatian, and other languages. Other writings of his have appeared in The Wall Street Journal among other venues, and he has spoken and written about nonviolence, meditation, and world peace for more than thirty years and co-hosts Nonviolence Radio bi-weekly with Metta's Executive Director, Stephanie Van Hook. He is currently working on a book, The Third Harmony, and a major documentary film on nonviolence and the "new story" of human nature.
Dr. Nagler spoke on the necessity of nonviolence work to incorporate a "new story" and a necessity of "new story" to incorporate nonviolence. He laid out a roadmap of nonviolence (found at www.mettacenter.org) that can guide us in bringing nonviolence into our personal life and from there extend it into the world. It is through the practice of nonviolent "thoughts ,words and deeds" we affirm nonviolence as a positive force. Dr. Nagler gave five suggestions to get us started on practicing nonviolence which include: disengagement from mass media, learning as much as we can about nonviolence, starting a spiritual practice, being personal when interacting with others and finding our passions. In addition to Dr. Nagler talk, our call also highlighted an important bill (H.R 3908) introduced by Congressman John Lewis of the 5th District of Georgia, regarding funding to teach nonviolence. To hear Dr. Nagler's talk in its entirety and learn more about H.R 3908 , please listen to the audio recoding of this call.
If you have any further questions, want to share your peacebuilding work in education, suggest speakers and topic for future Teaching Peace In Schools calls please contact Jelena Popovic, Teaching Peace in Schools leadership council lead, at [email protected]
Shared by Jelena Popovic
Teaching Peace in Schools Lead 
Networking for Peace – Stronger Together
We are stronger together.  
Peacenow.com featured the Department of Peacebuilding (DoP) Campaign in its April 2017 newsletter and a growing list of organizations endorse legislation to create a cabinet-level Department to prioritize peacebuilding in this nation.  You can help build this list.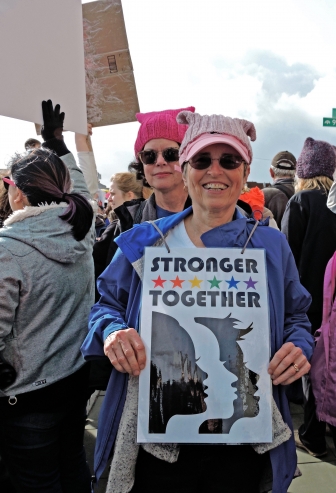 In its April 2017 newsletter, peacenow.com featured "Department of Peacebuilding (DoP) Act of 2017 Recently Reintroduced in U.S. Congress" which was written by Anne Creter, National DoP Committee.  CA DoP Campaign member Maggi Koren said, "Our world is in crisis and having peace agencies around the world is the only concrete way to solve the many problems we are currently facing.  Our western governments are ruined.  They are ruined because of our violent culture which extends to all levels of our society…"  (For more information see https://www.peacenow.com/)  
Over 125 organizations currently endorse DoP legislation.  This includes, for example, some recent endorsers within the last few months such as Black Lives Matter – Memphis, TN, Myrtle Cole – San Diego City Council, Compassionate California, Dolores Huerta, La Plata Youth Services – Durango, CO, Bishop George McKinney – Church of God In Christ, PEACE NOW, Peace Poles for Schools, Salute Integrity, San Diegans for Gun Violence Prevention, Sierra Pacific Synod – Evangelical Lutheran Church in America, and The World Peace Prayer Society.
Thank You Brian – Peace On!
Brian Gibbs passed away unexpectedly on March 18, 2018.  He was a huge part of the Department of Peacebuilding (DoP) Campaign, Southeast San Diego Kids For Peace and other groups working for a culture of peace with each other and the earth.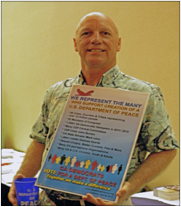 Starting in 2004, Brian joined with Americans for a Department of Peace (AFDOP), which was formed at his church – Unity Center of San Diego.  During this period he also started participating with Transmission Meditation in weekly meditation sessions.  In 2007, Brian and Sue Trisler began a life-long relationship and mentorship with Cynthia Gilliam, her granddaughter Cierra Cloud and Southeast San Diego Kids For Peace,  participating with them in Martin Luther King, Jr.  Day Breakfasts, Mother's Day visits to members of Congress, International Day of Peace events, City Council events and more.
In 2011, he joined CA Department of Peacebuilding (DoP) leadership to successfully build support for the DoP legislation within the CA Democratic Party and with other organizations.  He developed our flyer on Violence Is Costly, Peace Is Priceless, assisted with updates to the Department of Peacebuilding legislation and was with us at least weekly via email, phone conferences and in-person tabling for a DoP.  He was also involved with environmental groups.  He was a loving supporter of all of these groups and the individuals in his life – especially his daughter, Brianna, who was his pride and joy.  
 We thank Brian for the generosity of his time and spirit and for his thoughtfulness, persistence and appreciation of life.  We thank him for his "right relationships" and for being peace.  "… peace is the wholeness created by right relationships with oneself, other persons, other cultures, other life, Earth and the larger whole of which all are a part."  – Earth Charter
For more tributes and photos, see https://peacealliance.kontribune.com/articles/8598 .
On Behalf of Those Whose lives Brian Touched, including:CA Department of Peacebuilding Leadership Team and Campaign, National Department of Peacebuilding Campaign, American for a Department of Peace (San Diego)
The Peace Alliance,Southeast San Diego Kids (and Adults) For Peace,Transmission Meditation, etc.
Shared by Nancy Merritt
Department of Peacebuilding Council Lead
Humanizing the Justice System: Social Media and "Real" News Updates
There is definite progress – and unfortunately setbacks – in approaches to making justice systems more humane – and those articles are consistently posted and tweeted on The Peace Alliance's Facebook Page and Twitter Feed.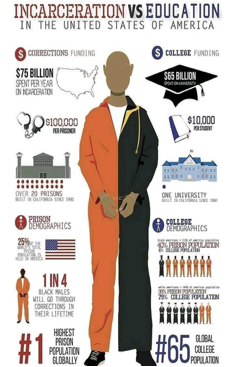 Stay informed and find out more on initiatives, such as the Middlesex House of Correction opening its P.A.C.T. unit, which stands for People Achieving Change Together. It's part of a new initiative designed specifically for 18- to 24-year-old inmates, a population with high recidivism rates. P.A.C.T., opened in February, was born out of a collaboration between Middlesex County and the Vera Institute of Justice, a non-profit research group based in New York City. The premise of the unit is to reflect life on the outside. Inmates there have more freedom.
What about the expense of incarcerations? At $75,560, housing a prisoner in California now costs more than a year at Harvard…
Then Burlington, VT Police Chief Brandon del Pozo dares to imagine a criminal justice system that "strives to put itself out of business." Pretty cool stuff!
Informed social media users will also find out about the Peace Alliance's monthly National Field calls which features renowned professionals sharing their experiences, such as January speaker Jennie Curtis who leads a Victim Offender Education Group (VOEG) national Insight Prison program, which incorporates Restorative Justice Practices in cognitive behavioral curricula designed for incarcerated individuals. 
In addition, The Peace Alliance publishes this quarterly eNews with updates and the news you need to know on Peacebuilding.
Shared by Patty LaTaille
Humanizing The Justice System Lead 
Cultivating Personal Peace – Actions to take
In the month of March, we celebrated Women's History Month. A pioneer in Cultivating Personal Peace, Marianne Williamson, who is one of the Founders and Chair Emeritus of the Peace Alliance, has recently launched The Love America Tour, which she brings the principles of personal peace through the teachings of A Course in Miracles. I invite you to visit and listen to the free videos and see if she is visiting your community.
As we spring forth in the month of April, we remember fifty years ago, on April 4, 1968, the Reverend Dr. Martin Luther King, Jr., was tragically assassinated in Memphis, Tennessee. Though he was taken from this earth unjustly, he left us with his legacy of justice and peace. The King Center, in Atlanta, Georgia has many resources for you to learn more about the work of Dr. King, and how you can Cultivate Personal Peace.
If you are interested in being added to our Cultivating Personal Peace Facebook group, please email me at [email protected].
Shared by Ngozi Rasheda Akosia
Cultivating Personal Peace Lead
Promoting Peace By Phone 
As usual, we have been hosting a series of inspiring, informative, empowering monthly calls this past quarter.  Recordings of all these calls can be found here!
In November, we were joined by special guest Colorado Congressman Pete Lee, pioneer of legislation to advance restorative practices – and we encouraged folks to connect with their own state legislators to promote this key peacebuilding realm.
In December, we had three special; guests from the leading edge of Peace Education, and our action promoted the Teacher Health and Wellness Act. 
In January we welcomed Jenny Curtis, a trailblazer in bringing restorative practices into the prison context.  Our action was to promote the growth of "victim-offender mediation" programs in our home states.
In February we took a "difficult" yet important, and ultimately nourishing look at patriarchy – the systemic and cultural impediments and injuries that call us to a deep reckoning and healing.  Our special guest was Jerry Kennedy – an expert on the powerful work of the recently deceased author Allan Johnson.
In March our guest was Cameron Onumah, Director of the Feinstein for Congress Campaign, who discussed gun-safety legislation with us, along with the need for other forms of violence prevention in our schools and neighborhoods.  Our action promoted a whole array of bills, including foremost a ban on assault weapons.
Recently, our April call featured special guest Michael Nagler, founder and president of the Metta Center for Nonviolence.  Michael spoke about a "New Story" for the human evolutionary future, and the need to walk our talk as we advocate for changes in policy and social practice.
Our May 8th call will feature Hilary O Shelton, Senior Vice President for Policy & Advocacy, Director, NAACP Washington Bureau. He will discuss Voting Rights, Gun Violence and Racial Profiling, and current legislation the NAACP is promoting in Congress to support fairness and equality. Q and A will follow his short presentation, and an action will follow. Come join us, listen, and take action!
More to come – Stay Tuned!
Shared by Dan Kahn
National Field Coordinator 
Mission:
The Peace Alliance empowers civic action toward a culture of peace.
Who We Are:
We are an alliance of organizers and advocates taking the work of
peacebuilding from the margins of society into the 
center of national discourse and policy priorities.
We champion a comprehensive, collaborative approach 
to peace and peacebuilding.
https://peacealliance.org/wp-content/uploads/2018/05/Dan-244x200.jpg
200
244
Terry Mason
Terry Mason
2018-05-06 14:16:02
2018-07-03 00:43:39
Quarterly eNewsletter May 2018