Quarterly eNews Summer 2020
Welcome to our Quarterly eNews with updates from The Peace Alliance!
Take a look at everything that is happening!
Access loads of resources supporting education at this challenging time, actions you can take for the Department of Peacebuilding including our upcoming Virtual Advocacy Days in September, work that is being done for justice including a DIY kit for organizing in your community, and much more.
Check out our new Peace Alliance face masks! A percentage of every purchase is a donation to the Peace Alliance — so buy one for yourself, and one for a friend!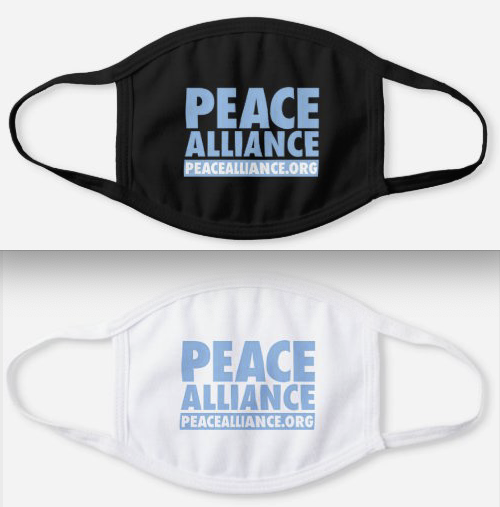 Sign the Blueprint for Peace today – and share with everyone you know in this important election season. Encourage our elected officials to support policy priorities related to peacebuilding, for social equity, to save lives and save money.
Messages from America:
War Is the Exact Opposite of a Better World
As part of the 2020 Department of Peacebuilding (DoP/ HR 1111) Campaign "Peace-Wants-A-Piece-of-the-Federal-Budget-Pie," we asked supporters to talk about why peacebuilding is important.
They said:
We tell our children to use their words to avoid conflict – Karen Sochar (CA)
War is the exact opposite of a better world – Jackie Spurlock (OR)
Peace should become our knee-jerk reaction to discord, not war and violence – Vanessa Fox (AZ)
One commended UN Secretary UN Secretary General Antonio Guterres for calling for an immediate global ceasefire and linking the current coronavirus health crisis and the need for peace. "It is time to put armed conflict on lockdown and focus together on the true fight of our lives… To silence the guns, we must raise the voices for peace." – Marjorie Schwartz (NJ)
One said her favorite pie is pie with friends. (Priscilla Sprague (NY)
A San Diego student DoP advocate said his favorite pie is strawberry because it reminds him of love, with the color red and the shapes. He also said peace makes us happier. (Maxwell Blaine (CA)
Another said she is blessing every species in the world. (Sibi Thomas)
Another said that just as our healthcare system needs the resources, plans and infrastructure to respond to COVID-19 and other medical issues, we need a peacebuilding structure/ a Department of Peacebuilding to adequately address the root causes and the core preventatives of violence. – Debra Poss (GA)
To read the full comments, see Messages from America: War Is the Exact Opposite of a Better World.
Thank you for articulating peace.
Nancy Merritt
On Behalf of the Department of Peacebuilding Campaign
Tools and Resources for Educators, Parents and Kids
"Educators, it's not your job to save your students. Your job is to help them develop the skills and tools they need in order to save themselves. And beyond that, your job is to help create a society from which they don't need saving." – Dr. Jemellah Coes
At this time of disruptions, there is hope and possibilities for radically reimagining our education. In solidarity with United States 2018 Teachers of the Year, we are inviting you to please read their letter, share and elevate their collective voice as they demand 4 Anti-Racist Policies to affirm systemic change in our education:
End the School-to-Prison Pipeline
Enable Funding and Resource Allocation
Responsive Curriculum and Systems of Evaluation
Recruit and Retain Educators of Color
Please read their letter in its entirety here.
We also hope you find resources listed below supportive in your peacebuilding work. We honor your service and commitment to peace education and are deeply grateful for all that you are and all that you do to affirm peace in the world!
Great resource for parents, caregivers and educators from Oakland Public Library on talking to kids about racism and justice (This is a re-share from our newsletter in December. Please refer to it as it's regularly updated)
Abolitionist Teaching and the Future of Our Schools: A conversation with Bettina Love, Gholdy Muhammad, Dena Simmons and Brian Jones about abolitionist teaching and antiracist education.
Instagram and Twitter accounts of Victoria Alexander have incredible resources for non-Black allies:.
Instagram: @victoriaalxndr
Twitter: https://twitter.com/victoriaalxndr
Showing Up for Racial Justice – SURJ – is a national network of groups and individuals working to undermine white supremacy and to work for racial justice. Through community organizing, mobilizing, and education, SURJ moves white people to act as part of a multi-racial majority for justice with passion and accountability.
Racial Healing Allies provides a live, online e-course that takes a deep-dive into the inner work of racial healing. It investigates how racism operates in us and through us, explores the systemic nature of racial oppression, and develops racial literacy for more effective engagement on this difficult topic. The course incorporates readings from leading racial justice advocates.
 
National Association of School Psychologists offers information, guidelines, and resources to help support the learning and well-being of students, their families and others in the school community during the COVID-19.
 
United Nations Institute for Training and Research is offering these free Learning Solution guiding tips for trainers, facilitators and organizations that are transitioning their events online. Its aim is to mainstream inclusivity across all aspects of design and implementation to make online (and offline) events more inclusive, effective and impactful.
Virtual Peace Collaborative series are offered by our friends at River Phoenix Center for Peacebuilding in collaboration with other organizations.
Join Ms. Ryden of Peace of Mind as she teaches online her evidence-based program that supports mindfulness-based social and emotional learning in PreK through Grade 6. In these 9 sets of videos, Ms.Ryden guides her students in developing life skills to notice and manage challenging emotions, build healthy relationships and solve conflicts peacefully.
Mindful Schools has created ten free mindfulness classes for kids. These online classes offer fun exploration of mindful practices.
In this kid-created video, children from Kids for Peace USA were asked, "How do you feel about the racism in our country and world?" "What is your wish for our country and our world?" "What do you stand for?" This is what they said.
We would love to connect and hear from you. How are you adapting your peace education to an online context? What are some ways you are creating and reimagining an online "peace corner"?
If you like to share it with us to inspire others please send an email to [email protected]
Jelena Popovic
Teaching Peace in Schools Council Lead
Postcards for Race Equity
Our long-time supporters, Christine Elliot and John McNeil, John Atkinson and their colleagues Jimmer Bolden and Charles Jarvis, joined together with the Unity Center in San Diego to create a DIY kit to create your very own postcard writing campaign called Writing for Race Equity. It focuses on law enforcement reform, and everything you need to get organized and take action is here! If you are wondering what you can do to have a powerful impact with your elected officials, click here and check this out!
Humanizing the Justice System: Know Justice, Know Peace
"I am convinced that imprisonment is a way of pretending to solve the problem of crime. It does nothing for the victims of crime, but perpetuates the idea of retribution, thus maintaining the endless cycle of violence in our culture. It is a cruel and useless substitute for the elimination of those conditions–poverty, unemployment, homelessness, desperation, racism, greed–which are at the root of most punished crime. The crimes of the rich and powerful go mostly unpunished.
It must surely be a tribute to the resilience of the human spirit that even a small number of those men and women in the hell of the prison system survive it and hold on to their humanity."
― Howard Zinn, You Can't Be Neutral on a Moving Train: A Personal History of Our Times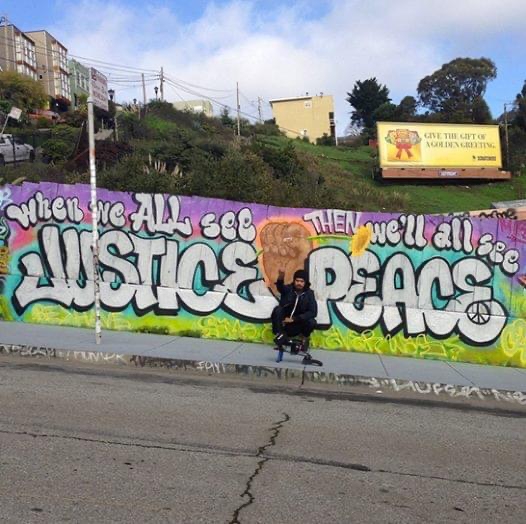 You can find out more on our website here, including the detailed Four Phases of the Justice System.
Here are additional information and links to organizations that promote The Peace Alliance's goal of building peace in all aspects of our lives – specifically with a focus on humanizing the criminal justice system here and now.
"Our criminal justice system is used as a tool of racial oppression and the horrors of solitary confinement and other terrible conditions in prisons are inflicted disproportionately on men and women of color."
Regina Powers
Prison Legal Assistance Project (PLAP)
The Equal Justice Initiative is a non-profit organization, based in Montgomery, Alabama, that provides legal representation to prisoners who may have been wrongly convicted of crimes, poor prisoners without effective representation, and others who may have been denied a fair trial.
Founder: Bryan Stevenson
The Innocence Project is a 501 nonprofit legal organization that is committed to exonerating individuals who it claims have been wrongly convicted through the use of DNA testing and to reforming the criminal justice system to prevent future injustice.
According to John Braithwaite, restorative justice is:[4] …a process where all stakeholders affected by an injustice have an opportunity to discuss how they have been affected by the injustice and to decide what should be done to repair the harm. With crime, restorative justice is about the idea that because crime hurts, justice should heal. It follows that conversations with those who have been hurt and with those who have inflicted the harm must be central to the process.
Some of the programs typically identified with Restorative Justice include:
Victim/Offender Mediation or Dialogue
Conferencing
Peace making circles
Paws for Peace: Therapy Dog support 
Victim assistance and involvement
Former prisoner assistance and involvement
Reduction of DMI (Disparate Minority Incarceration)
Real restitution
Community service
International Institute for Restorative Practices
We can do better – much better- in treating incarcerated citizens as fellow human beings who continue to matter, no matter what their crimes and past may be. Too many individuals are wrongly incarcerated & may be are unfairly sentenced due to racial bias. This is being recognized and addressed by various dedicated organizations made up of caring and compassionate humans. Please join us/them in solidarity and hope for a more just future.
Patty LaTaille
Humanizing Justice Systems Council Lead
May – June – July 2020 National Calls Spotlight Peacebuilder Extraordinaires
In these times of unique stressors and perhaps unprecedented opportunities for change, we have continued to provide monthly content we hope has inspired, informed, and empowered YOU – our peacebuilding population. Podcast recordings of all calls (described below) can be found ​here.​ Our current legislative slate can be found ​here.
On our July 14th call, we spoke with Ereshnee Naidu Silverman, from Sites of Conscience, about the prospects for Truth and Reconciliation in the US regarding our history of racial violence and genocide. We explored this important issue, and offered tools for helping restorative, healing processes to happen, bringing a deeper justice to this land.
In June, we caught up with our dear friends (and co-founders!) Heart Phoenix and Jeffrey Weisberg. We learned about their pioneering work – at the ​River Phoenix Center for Peacebuilding​ – in implementing and training police/youth dialogue processes, as well as social-emotional learning and other restorative/peacebuilding practices. Some of our focus was on our ​Blueprint for Peace​ – a powerful organizing and awareness-building tool that has been steadily producing hefty advocacy results.
May's special guests were Julie Hess, JC Cavitt, and Ritika Aggarwal of ​UnCommon Law​. UnCommon Law's mission is to provide access to justice and healing for those impacted by incarceration. Their work is Trauma-Informed and Transformative! Julie is UL's Director of Clinical Support, Ritika is a legal advocate, community organizer, and therapeutic counselor, and JC is a formerly incarcerated person who now provides counseling, mentorship, and restorative justice services to incarcerated and transitioning individuals.
We are keeping our eyes on the prize of a more peaceful, more just, more sustainable, and more loving world – using the best tools we know, communication and cooperation. Thanks for joining us, in whatever capacity. If you are reading this, you are family. Stay safe, be well, get plenty of rest and fluids, and do something nice for yourself.
Cheers,
Dan Kahn
National Field Coordinator
A World Beyond Violence –
A World with a Department of Peacebuilding
If you want others to be happy, practice compassion.
If you want to be happy, practice compassion. -​ The 14​th Dalai Lama
While health, race, cultural, climate and other crises swirl around us, ​peacebuilding continues to imagine and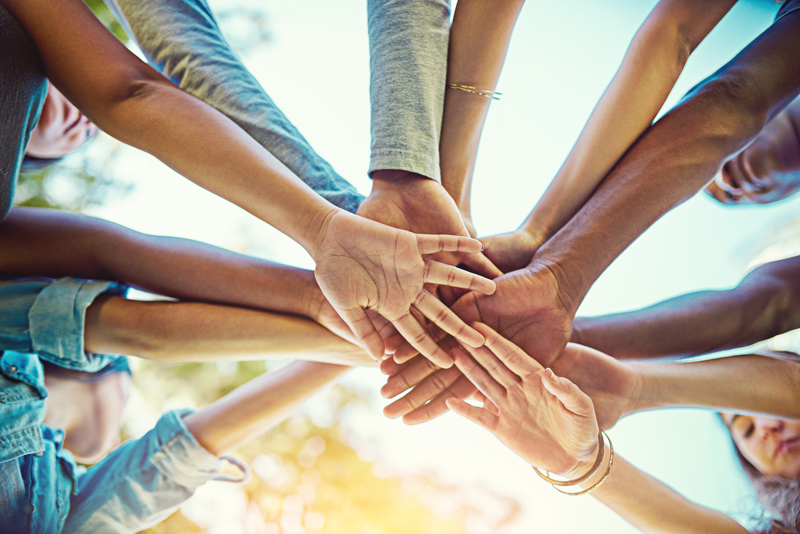 act upon a world without crises​. A world beyond violence. A world of kindness and compassion. A world where all are valued and thrive. The Department of Peacebuilding (DoP) Campaign continues to work for a cabinet-level DoP to make peacebuilding a national priority and to make real our visions of a culture of peace.
In the last few months, the DoP campaign has worked to gain additional co-sponsors of DoP legislation (HR 1111), to add to its list of approximately 200 (and counting) organization endorsers, and to spread the message of peacebuilding through other actions:
Mother's Day Peace-Wants-A-Piece-of-the-Pie and Summer Advocacy​.
For Mother's Day, ​and​ continuing through the summer of 2020, we are contacting members of Congress urging them to cosponsor HR 1111.
E​mail your member of Congress/ Summer 2020​ ​and
Contact other members of Congress at ​Summer 20 for 2020 Updated Congressional List
Organization Endorsers, Interdependence and Anniversary of Initial Introduction of DoP Legislation​.
As part of our DoP advocacy — and to celebrate Interdependence (7/4) and the anniversary of initial introduction of DoP legislation (7/11/2001) — we are adding endorsers to our DoP Organization Endorser list. ​To do this,​ please email ​[email protected] ​with the name of your endorsing organization(s), your name and title, and contact information (email, phone, web address). For more details, see Interdependence & Organization Endorsements of DoP.
International Day of Peace & 2020 DoP Advocacy Days​
Because of the ongoing COVID-19 pandemic, instead of traveling to Washington, DC to advocate for a DoP and other peacebuilding legislation, 2020 Advocacy Days will take place virtually on or around International Day of Peace (9/21/20). This will include messages from DoP advocates and connecting with legislators. Watch for details and please join us!
Nancy Merritt
T​he Department of Peacebuilding Campaign
New Possibilities for Equitable and Peace Education by Deb Schein
No doubt we are living in challenging times. Yet, many are discovering silver linings. In this essay, I will share some thoughts and reflections that emerged from a dialogue with a small group of educators, two who met on a Hope Story Circle zoom call for the Peace Alliance in June, 2020. This group began thinking of how to support equity building and peace education for children today. We think it is a great time for parents and educators to reflect on and reevaluate our educational system before we rush to reopen. We strongly recommend that everyone stop and consider what exists today and whether or not it is "best" serving all of our children. What does the word "best" mean and who are "all of our children?" Certainly, there is no one best way to educate all children and it has become quite clear that not all of our children are being educated equitably. By looking more carefully at equity, we also begin to take steps towards building peace.
Where to Begin – Love to Empathy
Children require love for their unique-nesses and competencies to emerge. Love is a free commodity. It can be offered generously and often in ways that can awaken each child's inner spirits or essence. Once awakened, children begin to look out into the world. In doing this, two next steps are achieved. First, children being the process of knowing self. Knowing yourself internally is an important part of human development. This occurs in part when a loving adult sees the child's intense "baby stare" and connects with it. In this connection, the infant begins to feel the love and through it realizes a sense of self. (Simultaneously, the adult is reawakened to an inner sense of wonder.) Together, the child begins a journey of relationships that will help build who they will become. Also, fed with "I see you kind of love", the infant can look out into the world and begin to learn, play, explore. The infant brain is absorbent; the more opened experiences offered, the more the child actually learns. Being in nature and having time to play always provide important avenues for deep learning which always includes more learning about oneself. The more love, beauty, and wonder sensed in the environment, the more open and empathetic a child grows to become. Empathy does not really require teaching. Rather, it requires an environment that models empathy. This is a quality required in all educational settings if equity and peace are desired perceptions.
Next Steps
With this vision of child development in mind, we look at the structure of today's educational system. In isolation, none of it is incorrect. All are in agreement that children should learn to read, write, understand mathematics, and science, geography, etc. But, is that enough. When I look at children, I see more. First, children are born mathematicians and scientists. They can sort out items, sounds, people; can focus for long periods of time on items that interest them; These preferences are important as it is where and how wonder can be enhanced for the child. Experiencing moments of wonder, keeps all of us interested, focused, curious. Through a process of love, developing a sense of self, feeling wonder, awe, joy, and inner peace, children emerge as kind, caring, and empathetic. One might consider this a system of spiritual development.
Dr. Daniel Siegal talks about Mindsight; where our brain (biological part of being and knowing) integrates with our mind or thoughts (the emotional and feeling part of being and knowing) in ways that produce a deeper kind of being/knowing. I use the word being and knowing to represent the quality of becoming through experiences one participates in. Our educational system, as it exists today, does not give space or time for this kind of becoming. Why? Because what would be the value of this? How would the children do in the standardized tests?
It is possible that much is being lost by not giving credence to what children are capable of doing on their own and by limiting their learning to standards that require all children to reach a specific criterion of learning. Is it possible that a more equitable system of education can be obtained if we were to focus more on what children do, can do, and want to do and less on what we think they should do or we want them to do? What would this outcome look like?
This poem, written twenty years ago, begins with the love reflected throughout this essay…yet the end is now incomplete. It is time to change the word learn (in the last sentence of the poem) into becoming with the hopes that equity and peace may be achieved.
Love Starts the Learning
written by Deb (and Jeff) Schein
 
Love starts the Learning.
Experience makes it grow.
Language gives it meaning,
For People to share and know.
Values give us lenses.
Relationships make us whole.
All guiding us to live our lives,
Integrating learning with our souls
Shared by Jelena Popovic
Teaching Peace in Schools Council Lead
What About the Pie?
A Berry Difficult Decision
I know many of us are wondering about the Peace-Wants-a-Piece-of-the-Pie survey​.
During this annual Department of Peacebuilding (DoP/HR1111) Mother's Day advocacy for giving peacebuilding a slice of the federal budget pie, we conducted a scientific poll about the favorite pie(s) of peacebuilders and members of Congress.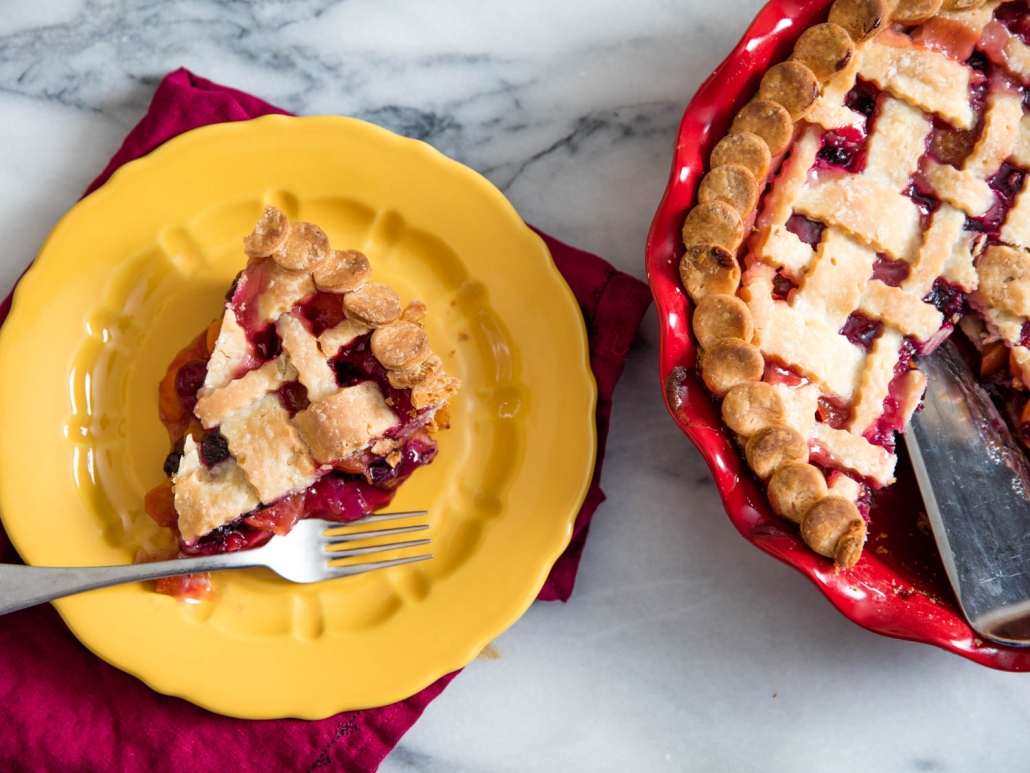 At last, the results have been compiled and analyzed​. We gathered data from at least ​14 states (​AZ, CA, CO, DC, FL, GA, IL, MA, MD, ME, NJ, NY, OR, TX) ​and ​Portugal​. We also determined the favorite pies of two members of Congress. Some peacebuilders submitted one pie preference, some two, some more. One of my sisters, who shall remain unnamed, narrowed her choices to five.
There were definitely some ​regional biases (Floridians for key lime, Georgians for pecan, Oregonians for marionberry). Although there were a lot of non-Floridian key lime pie lovers.
There was a strong showing of vegans for vegan chocolate pie. There were many variations on apple pie. And berry pie. And chocolate pie. And cream pie. There was a bit of a showing for pumpkin, rhubarb, and sweet potato. There was a vote for cheesecake from a dedicated cheesecake maker (you know who you are).
The rumor is that Congressman Hank Johnson (GA) favors cherry, but also likes apple, peach and lemon meringue. On a recent Mother's Day conference call, Congresswoman Barbara Lee (CA) revealed her favorites are cherry and key lime.
At the ​top of the list was ​pecan/ pecan chocolate/ Derby pie​. Variations on ​apple, key lime​ and ​olallieberry​ tied for ​second​. ​Cherry​ was a close ​third.
If all variations on berry pie (blueberry/ wild New Brunswick blueberry, fruits of the forest, marionberry, olallieberry, raspberry, strawberry, wild berry​) are combined, ​berry pie is the hands-down winner​.
Maxwell Blaine, a CA youth peacebuilder selected ​strawberry pie "because it reminds me of love, with the color red and the shapes​. Peace is crucial in our society because it makes us happier and it's much easier to get along with each other when living life with a peaceful mindset."
Giving peacebuilding a piece of the federal budget pie should not be a difficult decision​. See ​What About the Pie? A Berry Difficult Decision​.
Pie on.
Nancy Merritt
Department of Peacebuilding Lead
Notes from the Board
Our Board has been busy lately. We are focusing on several major initiatives. The first being to continue our post COVID Hope Story Circles, a series of Zoom calls offered every Saturday morning to support and expand our sense of mindfulness and connectedness during these challenging times. During our initial four weeks we had such a positive response we are continuing the series at least through the summer months. Please join us or you can listen in through our Podcast Peace On.
In an effort to continue the national trend toward telling our stories to allow for more understanding, tolerance and appreciation of each individual's contribution, we will be offering a series of Formal Storytelling events hosted by our own Liz Graydon and presenting nationally known storytellers from various regions of our country. This will be a family oriented program, so bring along your kids and relatives. Learn and enjoy the benefits of the ancient yet new art of storytelling. You too can pass on the legacy of your life.
We continue to encourage engagement in our Blueprint for Peace. As more and more attention is being paid to racial and social injustice, the Blueprint has become a quick, viable and effective tool to allow large groups of people to advocate for policy changes in the area of social justice, community peace building and teaching peace
and nonviolence skills in our schools. You may have noticed that our recent National Action Calls have been focused on these pressing issues. If you have not done so please, sign on to the Blueprint and ask your family and friends to do so. To date we have reached over 100,000 politicians with this message.
In an effort to become more diverse and engaged in our communities the Board has been working on expanding the number and diversity of our current C-3 and C-4 Directors. We are happy to announce that just this month we added new Board member Justin Bensan, a resident of Washington DC and currently a Social Communications Director with experience in social listening and community engagement. Welcome Justin!
Our Dept. of Peacebuilding Committee has been busy planning Virtual Lobby Days in September, this will be another opportunity for each of us to participate in Democracy in action from our homes! Also no matter what else you do, remember to be engaged and VOTE, and encourage others to do so! That action is the foundation of all advocacy and political engagement and of course the bedrock of our Democracy.
Please keep in touch, the board welcomes your feedback.
In partnership and peace,
Judy Kimmel
About the Peace Alliance
Mission:
The Peace Alliance empowers civic action toward a culture of peace.
Who We Are:
We are an alliance of organizers and advocates taking the work of peacebuilding from the margins of society into the center of national discourse and policy priorities.
We champion a comprehensive, collaborative approach to peace and peacebuilding.
https://peacealliance.org/wp-content/uploads/2020/07/image.jpg
524
526
Terry Mason
Terry Mason
2020-07-27 14:20:52
2020-07-27 16:13:18
Quarterly eNews Summer 2020