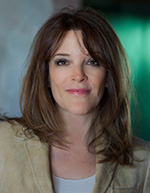 National Monthly Peace Action Call w/ Marianne Williamson – Audio Posted

We are very excited to have Marianne Williamson, a Peace Alliance founder, as our special guest speaker for this month's National Peace Action call.
We also looked at September developments regarding the Youth PROMISE Act and heard reports from Action Teams around the country as well as discussed this month's big collective action.
Marianne is an internationally acclaimed spiritual author, lecturer and peace activist. Six of her eleven published books have been New York Times Best Sellers. Four of these have been #1 New York Times Best Sellers. A Return to Love is considered a must-read of The New Spirituality.
In 1989, she founded Project Angel Food, a meals-on-wheels program that serves homebound people with AIDS in the Los Angeles area. Today, Project Angel Food serves over 1,000 people daily.  In addition to being a founder and Emeritus Chair of The Peace Alliance, she also serves on the Board of Directors of the RESULTS organization, working to end the worst ravages of hunger and poverty throughout the world.
https://peacealliance.org/wp-content/uploads/2013/05/Marianne-CR.jpg
193
150
Matthew
Matthew
2014-09-04 18:57:02
2014-09-13 14:58:20
National Monthly Peace Action Call w/ Marianne Williamson – Audio Posted