Welcome to our Quarterly eNews with updates from The Peace Alliance!
Upcoming Events

2nd and 4th Saturday

Hope Story Circles

9:00am PT / 12 noon ET and all times between and beyond
Second Tuesday,

National Action Call

, 6:00pm PT / 9:00pm ET
Third Wednesday,

Department of Peacebuilding

call, 5:00pm PT / 8:00pm ET
Check the Calendar of Events on the website for connection information for everything!
Greetings Peacebuilders!
I wanted to take this opportunity to introduce myself to all of you who are working so hard every day, to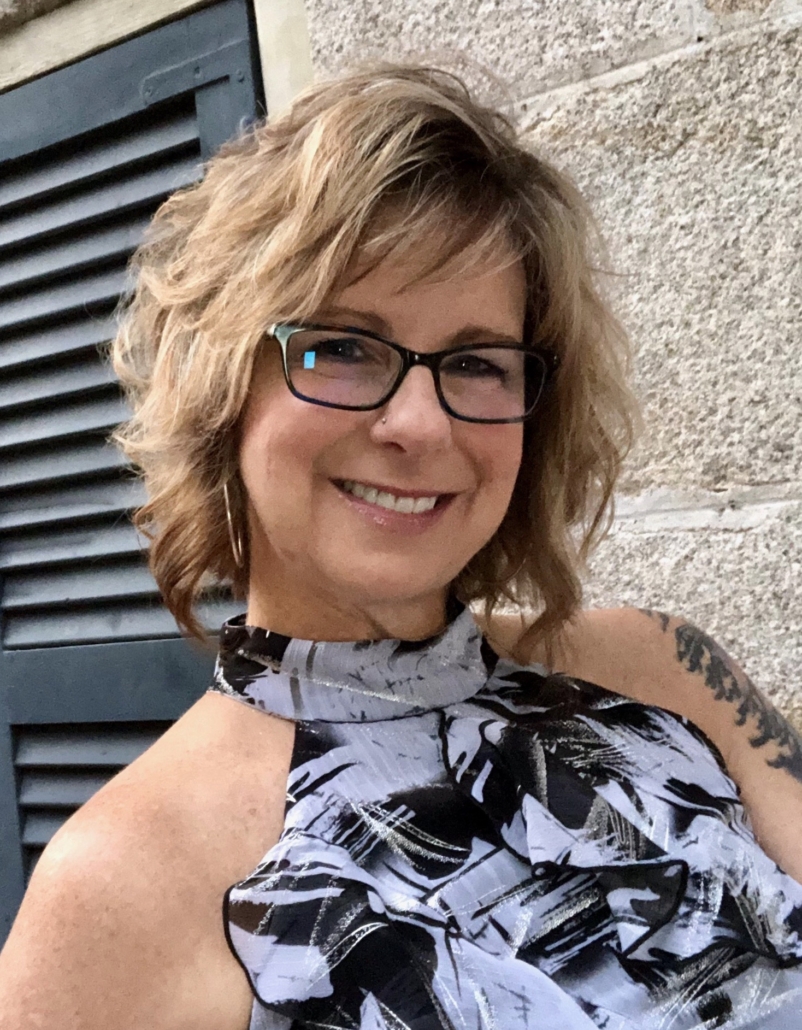 manifest personal and community peacebuilding in your lives. My name is Dee Shanti, and I am honored to be the new Managing Director of The Peace Alliance. I have lived in Charleston, SC for over 20 years and have an opportunity to see how disparities in education, access to healthcare, affordable housing, and food security directly impact the personal and communal structures of peace in communities deeply divided along racial lines. I will bring this understanding to this work as I partner with the Board of Directors, the Leadership Council, and you to dig in and do the deep work needed to amplify proven peacebuilding techniques and programs that can transform communities.
Thank you for your commitment to manifesting peace in your lives and the lives of your neighbors. Working together, I know we can magnify hope into the peace-filled world we all seek, and I am grateful for the opportunity to walk this path with you.
Your partner in peace,
Dee Shanti
Managing Director
Surviving and Thriving
As a survivor of a variety of violence, I promised myself I would work as hard as possible to end violence against women. Early in 2005, a friend of mine, who had been reading Marianne Williamson's books, invited me to have dinner and attend an event with the author herself. The more I listened to Marianne speak about establishing a cabinet level Department of Peace, the more it made sense to me that this would be the solution I'd been looking for. She told us about the conference that was being held in Washington D.C. later that year. I took down all of the information and decided I would attend to find out more. Not rolling in the bucks, I needed to find a roommate and actually found two, one from Washington state that I'm still connected with today. We shared a powerful experience by visiting the Native American Museum together on the only morning we had a break.
The conference was a wonderful experience that included advocacy training and lobby trips to the Capitol. In addition to the House bill H.R. 808 (now H.R. 1111), we had a Senate bill. At the visit to Senator Mark Dayton's office, there was a group of young people with us supporting the bill that greatly impressed him. I already was a seasoned activist – and will always be grateful for Lynn McMullen's training and inspiration in doing this advocacy work. I've met so many wonderful, bright and caring people that I'm still working with today that I value and greatly appreciate. I've been involved ever since, serving in a variety of leadership roles.
The latest is the privilege of serving on the Leadership Council as the Legislative Lead. I'm excited about the new U.S. administration and the new composite of the House and Senate with the possibilities of establishing policies the will support our Blueprint for Peace, in addition to bringing about a nonviolent culture of peace in America and internationally by establishing a Department of Peacebuilding. I invite everyone to join us in doing the positive work of advocating for legislation that will make a difference in people's lives. I can be contacted at [email protected].
Respectfully submitted by
Jerilyn Stapleton
Leadership Council Legislative Lead
Criminal Justice Reforms Humanize the Justice System
According to The Sentencing Project, the United States is the world leader in incarceration and keeps nearly 7 million persons under correctional control. More than 2 million are in prison or jail, and 4.6 million are under community surveillance on probation or parole. At least 19 million persons are living with a felony conviction while an estimated 100 million have a criminal record. The persistence of extremely punitive sentencing laws and policies, not increases in crime rates, sustain the nation's high rate of incarceration.
There is definite progress in addressing criminal justice reform, especially in the realm of Restorative Justice (RJ). A progressive pioneer in promoting and expanding RJ, Senator Pete Lee (D) of Colorado shares his view on why RJ is effective:
"Restorative justice is effective because it addresses shortcomings in the criminal legal system. Understanding that punishment rarely changes behavior, restorative justice is premised on Maslow's hierarchy of needs, specifically the need to belong to community. It provides opportunities for reintegration into community. Atonement and redemption occur through repairing the harm. Whereas the criminal legal system stigmatizes responsible parties, RJ treats people with respect and dignity. It empowers victims by focusing on their needs, enabling them to ask questions of the responsible party and allowing them to participate in setting consequences."
Individual States are addressing the next steps needed to limit incarcerations and changing ideologies and practices leading to the top trends in criminal justice reform.
"While reforms help improve criminal justice policy, most measures will have a modest impact on the scale of incarceration. It will take substantial changes to significantly reduce the nation's rate of incarceration. Given the limited impact of incarceration on crime, there continues to be potential for substantial reductions in state prison populations. Lawmakers and advocates must explore key changes that limit the use of incarceration by retroactively ending mandatory minimum sentencing, adopting universal sentencing review policies, challenging racial disparities through structural reforms, and addressing collateral consequences."
This is encouraging! New federal legislation would give a "second look" to people serving long sentences who have aged out of crime.
The Peace Alliance tracks criminal justice reforms and consistently posts on triumphs and challenges – and supports Humanizing the Justice System at all levels for All People.
"Justice will not be served until those who are unaffected are as outraged as those who are."
— Benjamin Franklin
Shared by
Patty La Taille
Humanizing Justice Systems Council Lead
Invitation to Educators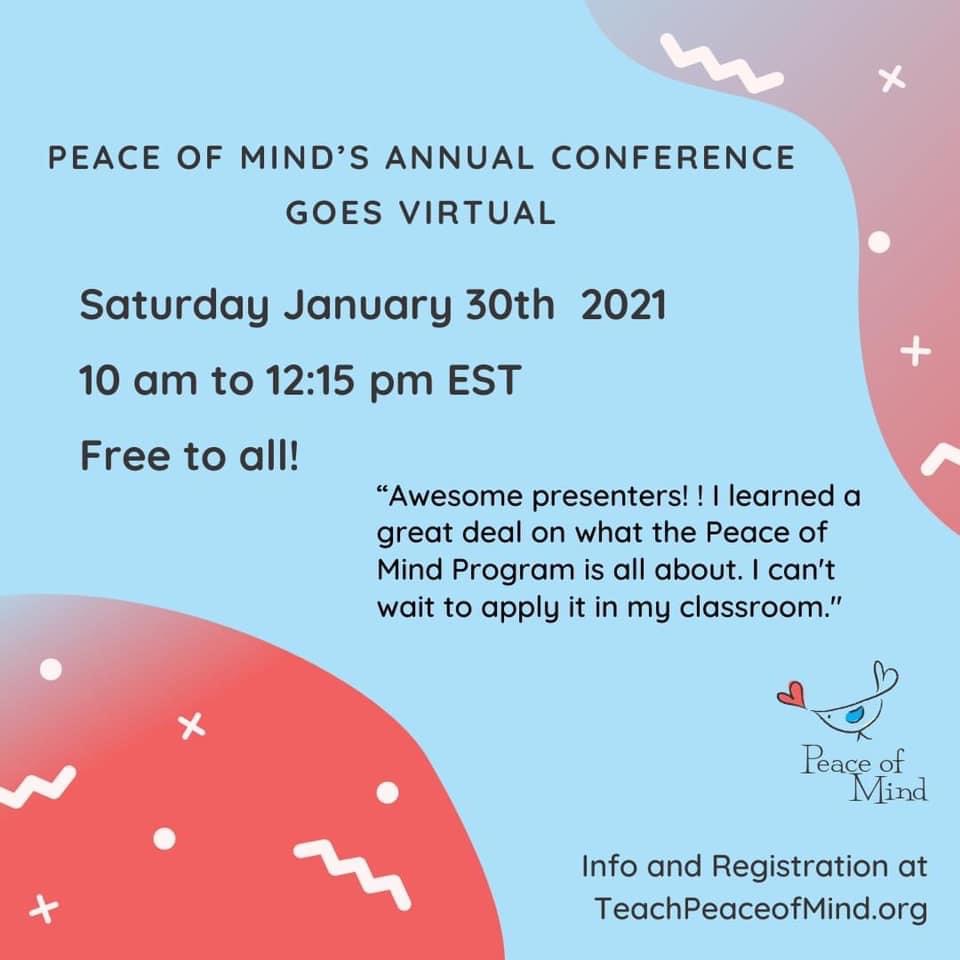 Are you interested in applied mindfulness in education? Have you wondered about the best practices and curriculums that are based on mindfulness and intentionally integrating social justice and conflict resolution? I invite you to join us for the Peace of Mind free virtual conference on January 30th to explore your wonderings! Register here at Teach Peace of Mind. Free to all!
Shared by
Jelena Popovic
Teaching Peace in Schools Council Lead
Department of Peacebuilding – a Journey of Understanding
"Peace is available. We have only to touch it. The whole universe is conspiring to reveal this to us."
– Thich That Hahn
Much has happened during 2020 on the journey of understanding to support the creation of a Department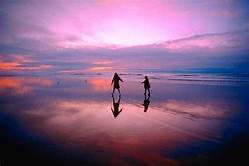 of Peacebuilding.
Since our last quarterly update where we highlighted our Advocacy Days effort in September, we worked for democracy, urged people to complete their census forms, to vote, and to support the Nuclear Weapons Ban Treaty. "The vote is the most powerful nonviolent change agent you have in a democratic society," said John Lewis. We submitted to Rep. Barbara Lee suggested updates for the DoP Act of 2021. And we celebrated Rep. Barbara Lee's (CA-13) sponsorship of the DoP, 38 DoP congressional cosponsors, 47 city/ county/ tribe supporters (representing 17.7 million people), and 204 organization endorsers of DoP legislation, including 48 international and domestic endorsers added in 2020. We began our Far-Out planning by reaching out and requesting peacebuilding proposals.
The Journey. "Peace cannot be kept by force: it can only be achieved by understanding," said Albert Einstein. Traveling through 2020, we saw that peacebuilding is being our best selves. We saw that the journey to understanding is in our listening, our actions, our connections.
For more detail, see Department of Peacebuilding on the website.
Walk in peace,
Nancy Merritt
National Department of Peacebuilding Lead
DoP 2021 Going Forward
Remember Martin Luther King, Jr.
and Support a Department of Peacebuilding
"World peace through nonviolent means is neither absurd nor unattainable. All other methods have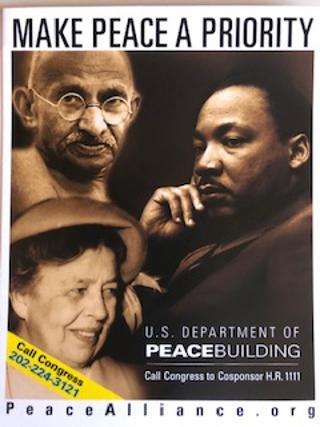 failed. Thus we must begin anew… Those of us who believe in this method can be voices of reason, sanity, and understanding amid the voices of violence, hatred and emotion. We can very well set a mood of peace out of which a system of peace can be built." – Martin Luther King, 1963
As we remember Martin Luther King, Jr. and embark on the Season for Nonviolence (1/30 – 4/4/21), please contact members of Congress to cosponsor the  Department of Peacebuilding Act of 2021 when Rep. Lee introduces it in early 2021, likely as HR 1111.  It is critical to continue letting Congress know that peacebuilding must be a national priority: 
To determine your member of Congress:   Find Your Representative
To call any member of Congress:     Congressional Switchboard at 202-224-3121
To email your member of Congress:  Ask Your Congressperson to Cosponsor Dept. of Peacebuilding (HR 1111) by contacting Congresswoman Lee's office ([email protected] or 202-225-2661)
Advocate for peace,
Anne Creter and Nancy Merritt
National Department of Peacebuilding Campaign
Our National Calls: Monthly Know How- and Who- in the Peacebuilding Field
Our November special guest was the always amazing and inspiring Dot Maver – helping us make sense, solidarity, and hope during the very challenging election week in the United States. Dot was founding President and is a Board member and Trustee of the National Peace Academy USA, and is a co-founding board member of the Global Alliance for Ministries and Infrastructures of Peace, as well as the founding executive director of the River Phoenix Center for Peacebuilding. Dot has a heartfelt history with the Peace Alliance, as former Executive Director.
In December we were joined by Joan Blades, founder and director of Living Room Conversations – powerful pioneering partners in advancing dialogue across political and cultural divides. In 2011, Blades co-founded Living Room Conversations in an effort to bring both sides of the political spectrum together peacefully to discuss individual issues in a comfortable environment that was based on six basic rules of discourse.
Along similar lines, in January, our special guest Jo Berry shared how meeting with the man who killed her father in a politically motivated bombing (IRA) has led to a worldwide movement for peacebuilding in some of the most challenging and impactful contexts. The founder of the charity Building Bridges for Peace, Jo advocates that unbounded empathy is the biggest weapon we have to end conflict. With political, religious and racial divides deepening as global and local events unfold, her words offer a message of hope and encourage us all to see the humanity in others.
Our newly formed Truth and Healing Working Group has manifested into two focus teams – one working on collecting, curating, and sharing relevant stories – and one working on effective policy advocacy. We are excited and proud to watch this group's progress!
We are thrilled to continue sharing examples and roadmaps toward building the world we seek. Thank you all for journeying with us!
In peace,
Dan Kahn
National Field Coordinator
Click here for the Peace On Podcast recordings of monthly calls.
Click here for our current legislative slate, which will soon be wiped clean and rebuilt with the new legislative session.
Greetings from your board of Directors
As the year turns, and a new administration begins, we have new opportunities to build peace, foster nonviolence, and encourage our elected officials to support policies that are part of our vision and mission. Let your voice be heard!
Signing our Blueprint for Peace is a time efficient, effective way of notifying all your elected officials about endorsing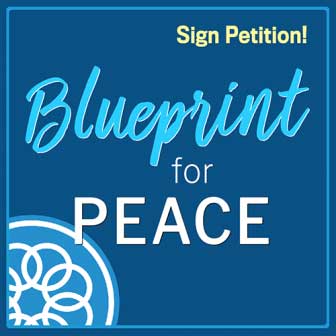 legislation that forwards issues like humanizing the justice system, teaching nonviolence behaviors in our schools, and forwarding international support for crisis intervention and projects supporting women and children to stabilize their communities. We encourage you to widely broadcast the document!
Another initiative that may interest you is how we have fostered dialogue through our Saturday Hope Story Circles, an opportunity for each of us to get centered, share and be heard in a deep and compassionate way. Join us! You can also listen to these and other Podcasts at our podcast channel, Peace On. Check the Calendar of Events to find the 2nd and 4th Saturday Hope Story Circle connection information.
Let's take a stand for what we believe!
In partnership,
Terry Mason and Judy Kimmel
on behalf of the Board of Directors, the Peace Alliance
Mission:
The Peace Alliance empowers civic action toward a culture of peace.
Who We Are:
We are an alliance of organizers and advocates taking the work of
peacebuilding from the margins of society into the 
center of national discourse and policy priorities.
We champion a comprehensive, collaborative approach 
to peace and peacebuilding.
https://peacealliance.org/wp-content/uploads/2021/01/DoPpostcard.jpg
427
320
Terry Mason
Terry Mason
2021-01-24 19:07:04
2023-05-01 19:08:38
eNews Winter 2021