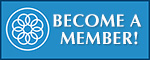 Become a Member of The Peace Alliance!
Join us as we build a one million strong movement for peace
We are excited to announce that for the first time ever we asking all our valued supporters to officially join us as a Sponsoring Member of The Peace Alliance.
Please join us today as a Sponsoring Member! >>>
Taking this step raises your level of commitment to our collective work and mission – and will help us fulfill our goal to build a million+ strong person movement for pro-active peacebuidling.
Why become a Sponsoring Member of Peace Alliance?
If you believe it's important to:
Shift our culture towards peace and nonviolence
Focus on positive, proactive and healing oriented approaches to conflict
Support prevention and intervention efforts to interrupt cycles of crime, incarceration, and despair with at-risk youth
Create a U.S. Department of Peacebuilding to provide a voice for peace at the highest levels of government
Infuse smart peacebuilding approaches into U.S. foreign policy
Advocate for innovative peace practices, such as: Restorative Justice; Conflict Resolution Education and peace curriculum in our schools, etc.
Expand your ability to organize and speak out to your legislators.
The Peace Alliance is serving a unique and deeply needed role in our nation. The work and practices of peacebuilding need to be championed now if they are to take their place at the forefront of our national priorities.
Step up and JOIN US TODAY so we can even more powerfully do our work.
Our minimum annual Sponsoring Membership fee is $45. You can pay it all at once, or sign-up as a Peace Partner, giving just $5 per month or any amount that you would like to contribute.
---
EVERY NEW MEMBER RECEIVES:
Tele-course: Working for Change Without Recreating the Past
With Miki KashtanEvery new member will have the opportunity to attend a powerful two-part tele-course focusing on principles of Nonviolent Communication, led by the skillful and inspiring Miki Kashtan of BayNVC. The course is entitled: Working for Change Without Recreating the Past, likely to take place in September. In this mini-series, we will explore: working with a focus on what we want to create; developing and living new models of power and leadership; transforming judgments into ways of engaging across differences with love and respect. Learn more about this course.
---
https://peacealliance.org/wp-content/uploads/2013/06/Membership_logo.jpg
60
150
Matthew
Matthew
2013-06-10 18:58:52
2013-11-21 15:52:11
Become a Member of The Peace Alliance!