Remembering Congressman John Lewis with Gratitude
We are saddened at the passing of Congressman John Lewis (GA).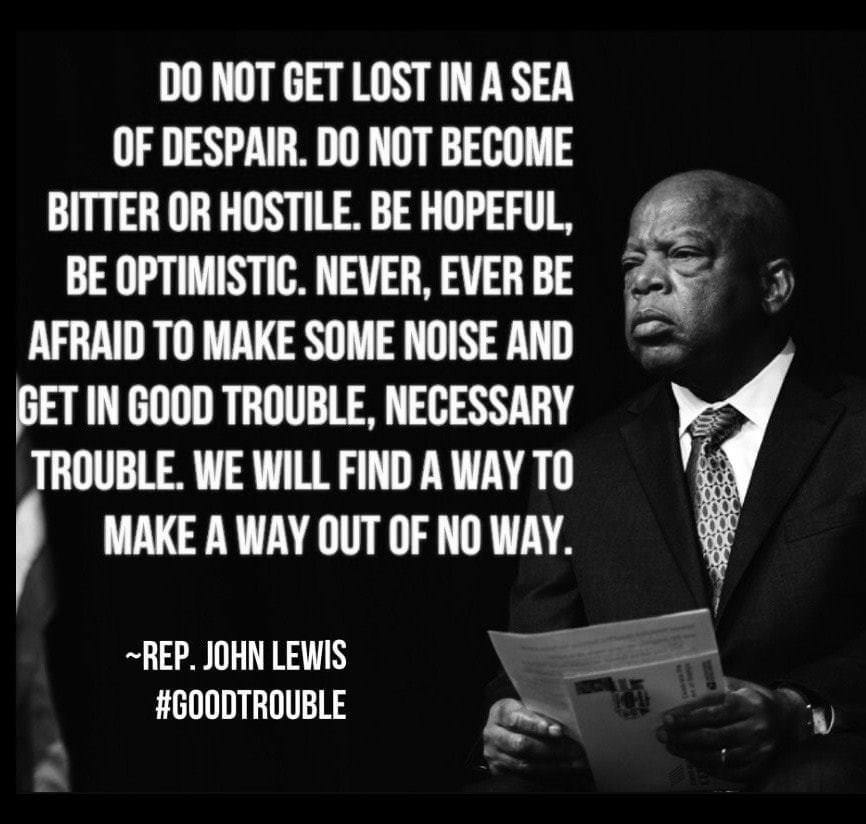 We greatly appreciate his life of causing "good trouble." We will not forget his many years advocating for nonviolence even in the face of violence, and his tireless work for civil rights, peace and justice. We will always remember that he represented who and what a leader needs to be. We will not forget that he was always among the first to cosponsor Department of Peacebuilding legislation each time it was introduced to Congress.
Our Board Member, Liz Gannon Graydon, shared this personal memory:
"Two years ago, I was invited to the commemoration of the death of Robert Kennedy at Arlington National Cemetery. I found myself in a brief conversation with John Lewis. I thanked him for all that he has done. Very humbly, he replied that he always just tries to help out where he can. It felt like a sacred moment. I will always remember it. What a loss."
We thank Congressman Lewis and his staff for making this nation a better place, and recommit to carrying his legacy forward, helping out where we can and finding a way to make a way out of no way.
Congressman Lewis, we wish you peace.
https://peacealliance.org/wp-content/uploads/2020/07/John-Lewis.jpg
824
866
Terry Mason
Terry Mason
2020-07-19 18:09:40
2020-07-19 18:09:40
Remembering Congressman John Lewis with Gratitude