Music Under the Stars Fundraising Concert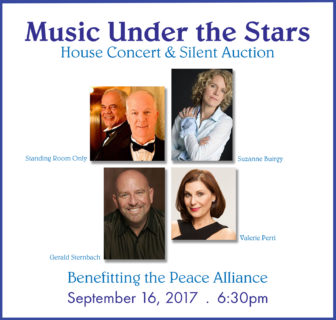 Please join us at an outdoor house concert and silent auction in Los Angeles! The perfect late-summer evening. 
September 16th
6:30pm
Location of concert to be provided upon completion of registration.
Marvelous musical performers
You will be entertained, touched, and find great joy in this marvelous selection of musical artists and all that they will bring!
Gerald Sternbach