TAKE ACTION to tell your elected officials how important this legislation is to you and share with your network to ask them to participate.
We are at a critical moment for reproductive justice in this country!
S. Bill 1975- the Women's Health Protection Act of 2021 addresses the rights of people able to give birth to make decisions about their bodies in consultation with their doctors. It also lays the foundation for the right to privacy and the right to protect ourselves from debilitating and irreversible life events. It will impact the immediate health of pregnant persons, but it will also impact the lives of millions of children who will be born into situations that have the potential to irrevocably harm the people they will grow up to be. People who can become pregnant are not vessels for the government to dictate their use.
You Will Make a Difference
I know you've heard before that "we can't do this without you";  in this case… IT'S TRUE! As we spring into April with exciting live calls with accomplished and inspiring forward thinkers like co-founder, author, and former Presidential candidate Marianne Williamson and the original lead sponsor for H.R. 1111 to establish a US Department of Peacebuilding, Rep. Dennis Kucinich, we want to invite you to partner with us. 
The Peace Alliance is a home for anyone who:
wants to expand peacebuilding skills within schools

wants to increase voting participation going into the midterms

wants to be a part of an alliance of peacebuilders dedicated to exploring and amplifying best practices that will shift the focus of this society to values we can all be proud of
Any donations are welcome, and a monthly commitment will be INCREDIBLE! Thank you for choosing to make The Peace Alliance your vehicle for making the world a better place for everyone!
Watch this bar GROW as
your community of peace builders
EXPANDS!
THANK YOU FOR YOUR SUPPORT!
The Blueprint for Peace is a major initiative to make peace and nonviolence an essential and effective organizing principle in federal, state and local government policy.
Sign the petition 

today

! Let your elected officials know you want them to support these policy priorities.
The Peace Alliance has championed efforts to support the adoption of legislation to establish a cabinet-level US Department of Peacebuilding in our federal government.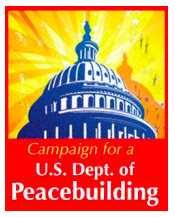 Department of Peacebuilding Act of 2021 was  INTRODUCED on February 18, 2021!
Systemic racism is a significant driver of violence and a key obstacle to peace
in the United States.
– Department of Peacebuilding Act of 2021


THE DEPARTMENT OF PEACEBUILDING ACT OF 2021
(DoP 2021/ HR 1111) WAS INTRODUCED by Congresswoman Barbara Lee (CA-13).  This historic and transformative legislation calls for a cabinet-level Department of Peacebuilding to make peace a much-needed national and ongoing focus. It addresses the interconnection of all life and the intersectionality of peace, justice, equality, planetary survival and other aspects of life.

We are in the midst of the Season for Nonviolence (SNV) (1/30 – 4/4/21).  What better way to commemorate the SNV than a Department of Peacebuilding?  We know there are root causes of violence and root conditions of peace.  We know that violence prevention saves lives and money and raises the quality of life for all.
DoP 2021 is about creating a nonviolent and Beloved Community.
To learn more about this legislation, PLEASE CLICK HERE.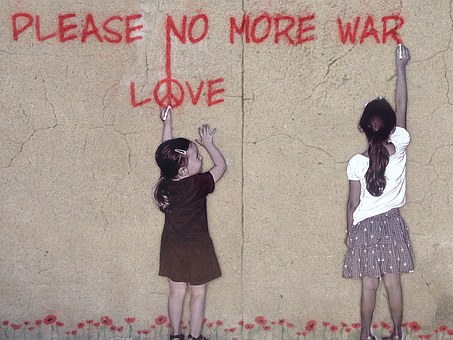 https://peacealliance.org/wp-content/uploads/2022/05/peace-529380__340-1.jpg
340
453
Terry Mason
Terry Mason
2022-05-04 21:22:06
2022-05-05 17:20:20
Quarterly eNews Spring 2022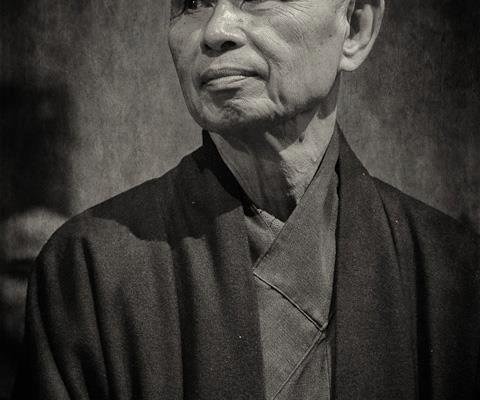 https://peacealliance.org/wp-content/uploads/2022/01/Thich-Nhat-Hanh.jpg
720
480
Terry Mason
Terry Mason
2022-01-23 17:48:35
2022-01-26 15:56:03
Quarterly eNews Winter 2022
What is Peacebuilding?  
Peacebuilding isn't just the absence of conflict… it is a conscious action toward solving systemic issues that create that conflict.
Join Us to actively work toward building peace for everyone.
Donate by Check
Some of our generous supporters prefer to mail checks to our office to donate to the work of The Peace Alliance. We are so grateful for all of your support. 
If you prefer your donation be tax deductible and you want your donation to focus on the educational side of this work, please make checks payable to The Peace Alliance Educational Institute– the 501(c)(3) arm of The Peace Alliance.  We will send you a letter for your taxes.
If you prefer your donation to be unrestricted in how it is applied, be it to educational programs, operational costs, or advocacy work, please make checks payable to The Peace Alliance. Thank you!
Mailing Address:
2108 Military Rd
Arlington, VA, 22207